Incognito no more: The Boston Globe's tightened paywall pays dividends
June 9, 2017 • 3 min read
The Boston Globe in May closed a loophole that enabled people to skirt its paywall by using their browser's incognito mode and reduced the number of free articles visitors can read in 45 days without paying, from five to two.
Since then, the number of people who subscribe after hitting the paywall has tripled, and the number of people who subscribed after hitting the incognito loophole has increased about four percent, said Peter Doucette, chief consumer revenue officer at the Globe. A digital sub costs on average $20 a month.
"We've been pretty encouraged by the results," Doucette said. "We've seen an increase in subscriptions, and the conversion rate is a little better than we thought it would be. There's not a pronounced effect on traffic."
The Globe has gotten some pushback on Reddit, where a Boston subreddit already bans links to publishers that require a login or subscription. A note posted by the moderator said the section is mulling how it applies to the Boston Globe's incognito move. People go incognito so their browser won't keep a record of the pages they've visited (and in the Globe's case, get around the article threshold).
The debate is reminiscent of a debate on Reddit last year around ad blocking. At the time, the popular technology subreddit debated whether to block people from posting links from publishers that make ad blockers disable the blocker to access the publisher's site.
"There's a wide range of actions we can take here from completely ignoring the situation to outright blocking paywalled links from ever being submitted," the moderator of the Boston subreddit wrote. "The right approach might lay somewhere in the middle, I don't really know. This is why we're asking for your feedback on the issue so we can understand the community's take on it."
About 8 percent of Globe visitors were browsing incognito, according to Doucette, and the Globe saw an opportunity to convert some of them into paying customers. The Globe is heavily reader-driven — it gets about twice as much revenue from readers as it does from advertising — and the paywall moves are part of its mission is to grow its digital subscriptions, which now stands at about 85,000, by 33 percent a year.
"Our No. 1 objective is to grow our digital subscribers," he said. "We think long term, that's going to be the biggest part of our sustainable business model."
The uptick is encouraging news for a news industry that's trying to find a sustainable model for online journalism. As of June 8, the Globe had a fair amount of support among the 145 comments on the subreddit thread, at a time when growing number of publishers have cracked down on paywall or ad avoiders. Recent examples include The Wall Street Journal closing its first-click-free loophole that lets people bypass its paywall by reading articles via Google search; and The Atlantic requiring people to turn off their ad blocker or pay to read an ad-free version of its site.
While some commenters argued for continuing to ban sites that require a subscription or login, some even putting the Globe's news product on a par with Facebook ("It is unfair to make an exception for bostonglobe, it should be banned just like facebook. It's actually even worse than facebook because you have to pay while facebook is free"), others said exceptions should be made altogether or when the Globe has an exclusive story.
Wrote one: "The Globe is basically the only reputable newspaper in Boston. What are the alternatives if you ban it?" Added another: "I've lately been more willing to pay for content than I used to be. The trend of 'sponsored' articles, and publications cutting staff which reduces their ability to actually provide quality content, is scary – we need honest journalism if we hope to continue having a free society."
"Fundamentally, a lot of people respect the work the Globe does," Doucette said. "I do think that quality seems as important now as ever. We're a beneficiary of that as well."
https://digiday.com/?p=240421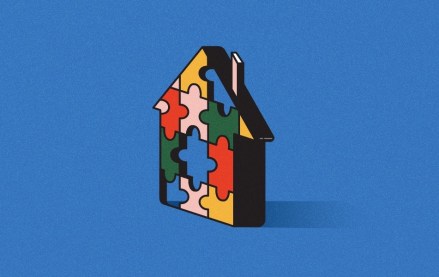 September 22, 2023 • 4 min read
Apartment Therapy's president Riva Syrop took the stage at the Digiday Publishing Summit to discuss the convergence of commerce and sponsorship revenue within its Small/Cool event.
September 22, 2023 • 4 min read
Media execs took stage at the Digiday Publishing Summit to discuss the growing importance of ROI in ad campaigns this year.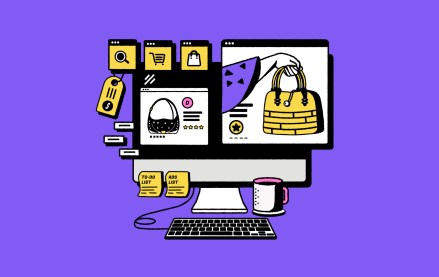 September 22, 2023 • 4 min read
CEO Satya Nadella said AI assistants will be as ubiquitous as PCs and will help users navigate across apps, operating systems and devices.