Patrick Garrigan took up his new position of global head of events division Bloomberg Live on March 2. By day two, it was very apparent that in-person events were going to be challenged to the point of extinction. Within the next 72 hours, Garrigan and the team had drawn up its plans to pivot.
Bloomberg Live has hosted five events in April and May and has another seven scheduled, with more in development. These events are virtual iterations of its franchises like Bloomberg Invest, Bloomberg Equality, tech series Sooner Than You Think, Bloomberg Breakaway series and newly-created Bloomberg Reports. The company is in the enviable position of tapping into engines like Bloomberg Intelligence and Bloomberg Global Data to help power its virtual events.
So far, attendees for its virtual events regularly reach the thousands, according to the company.
In some cases, virtual events have news clout. U.S. billionaire Ray Dalio made headlines during the first Bloomberg Invest series by saying his investment management company, Bridgewater Associates, estimates a hit of $20 trillion to the global economy. This specific event drew over 3,000 viewers asking over 350 questions for an average of 54 minutes, (despite the show lasting only 46-minutes long). The show airs across multiple platforms: Bloomberg TV, Bloomberg.com, social media and on the Bloomberg Terminal.
"These are news-making," said Garrigan. "The mission of Bloomberg Live is to elevate stories and bring them to audiences who need them. Folks see these as moments to share their perspective, connect with audiences directly, using the Q&A and polling feature, to get closer to the speakers and what they are feeling."
Interactions over webinars and Zoom calls can feel stilted or basic, but the volume of companies chewing over this problem — 32% of publishers said branded content programs and "virtual events" are taking up more resources and attention — are propelling forward improvements. Publisher in-person events teams have been cut deeply as businesses figure out virtual alternatives that take less of an operational heavy lift. In May, publishers revealed events revenue was down by 60%. 
Bloomberg Live's most ambitious event to date, Invest Global, is a three-day conference covering the roiling economic impacts of coronavirus across four global regions in June. The schedule starts in Hong Kong before moving west to Dubai, London and New York throughout the day. Invesco QQQ, a previous client, is sponsoring the U.S. track for Invest Global.
The majority of Bloomberg Live's upcoming events are sponsored by companies like healthcare company Optum and software company OutSystems. Upcoming sponsors are choosing to sponsor a series of four events.
In-person events cost more to put on but also drive more revenue than virtual events. In general, sponsorship rates for virtual events are about half the rate as an in-person event, said vp of marketing at digital events platform ON24, Tessa Barron. 
"From a sponsorship perspective, everything we knew had changed," said Garrigan. "We asked [clients] 'what are you solving for?' We aim to be the strategic partner, so we ask 'how do you want to be in this space, what does success look like?' The perception around the value of virtual events has changed."
Defining the success of virtual events is still being worked out. Reach, amplification across linear broadcast and social plays a part, as well as thought leadership, brand awareness and audience interactions. Garrigan said that clients view events as being part of a larger conversation rather than a more transactional value exchange. But how virtual events will drive business outcomes is no doubt on clients' minds.
Interaction data is the main advantage over in-person gatherings. These can be used to drive sales instantly if a sponsor promotes a related offer, like a demo or sales meeting, and uses the conversion rate as their metric.
"It's very powerful to say 'my virtual event drove 1,000 attendees and 10% of that audience raised their hand and said they were interested in our solution,'" said Barron.
Smart advertisers are using virtual events as elements of a broader digital campaign strategy, this means the return on investment calculations also change. Events are being used for branded content, reworked into podcasts or social video series. Publishers are also getting interest from packaging up the event footage for archives.
"It's no longer about signage or cocktail napkins, but content creation, audience engagement and measurable results," said Barron. "Thinking about virtual events as a tentpole for a big digital umbrella will ultimately help drive more revenue."

https://digiday.com/?p=368418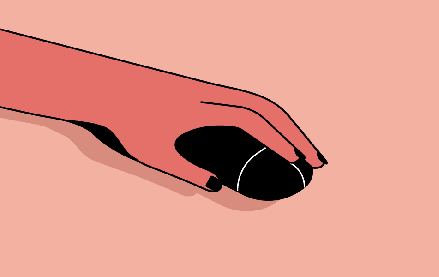 December 1, 2023 • 3 min read
People claim that the role of chief diversity officer is vanishing. However, AI is booming, and the CDO can help ensure responsible AI.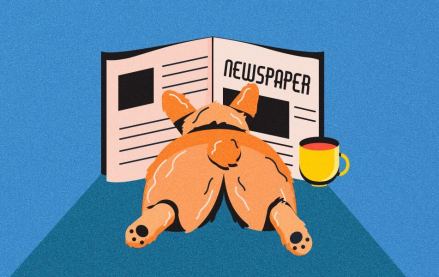 November 30, 2023 • 4 min read
Digiday+ Research found that publishers' programmatic ad revenue didn't quite live up to expectations this year, but they still see it as a growth area.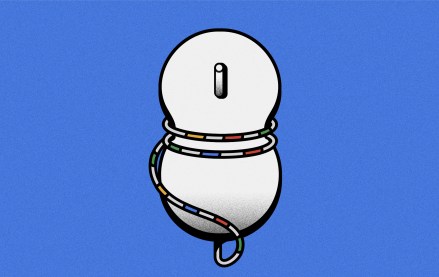 November 30, 2023 • 13 min read
For a couple of publishers, referrals from Google are down upwards of 60%.