The coronavirus crisis is hitting all parts of the publishing business, but none harder than the events business lines. The lockdowns and health concerns have made events impossible to hold, even illegal in many places. Big publishers, including The Economist and The Atlantic, have shrunk their events teams. David Bradley, longtime chairman of The Atlantic, was blunt in his bleak picture for events:
"In one week in March, maybe two, the ground fell out from under live events — live anything — worldwide. Of necessity, our events work went virtual. It turns out, there is substantial room for original creation in a Zoom-led frame on life; to begin, we are able to bring our writers into conversation with our readers – at a scale no hotel ballroom can match. Even so, all of us hope for that day when we can create, or contribute to, signature events such as The Atlantic Festival and the Aspen Ideas Festival."
NiemanLab immediately rushed to declare a "death knell" for events as a "savior." (Journalists love to declare deaths prematurely. See: all the obituaries for email.) Most of the upheaval in the media business has been merely an acceleration of existing trends, from the demise of direct-sold displays to pressures on unprofitable and bloated companies to the pivot to direct revenue in the form of subscriptions and finally to the need for a diversified model. But events were the good guys. They were the antithesis of the flimsy business models of the scale era, where publishers were chasing ever bigger numbers of audience, views, clicks by any means necessary. Events were about community. They were the bulwark of a smaller, more meaningful and sustainable media model.
This is an issue that hits very close to home. From Digiday Media's inception 12 years ago, events have been the foundation of the company's business model. The loss of in-person events has hit us hard. Like others, we've shifted from in-person events formats to digital formats. Far larger publishers are doing the same. The elephant in the room for all companies: Digital events do not produce the same amount of revenue as in-person events. Not even close. At least now. The situation recalls then-NBC boss Jeff Zucker's 2008 lament of trading analog dollars for digital pennies.
The loss of the networking function is critical. There are many types of in-person events, but few are mostly about the content on stage. The magic lies in the convening of a like-minded community. That's as true for the Digiday Programmatic Marketing Summit as it is for Barstool Sports' Rough N Rowdy amateur boxing matches.
In the near term, large events will not spring back. Until there is a widely available vaccine, the in-person events business is, in effect, shut. That's why Bradley struck such a pessimistic tone on The Atlantic's biggest events, rather than hedge with the hopes to return to events in 2021. The Atlantic has a decade-long history in events, which have made up a significant part of its business for some time. In one of my favorite podcast conversations Margaret Low, head of The Atlantic's events unit, went deep in the weeds to discuss producing 100 events a year. The Atlantic was a big publisher that embraced events as core function, not just some side hustle.
For too many publishers, events were a cash grab. They were a way of milking a brand, using existing advertiser and subscriber relationships in order to make up for an eroding ad business. For all the talk of revenue diversification, events for many publishers were dependent on sponsors vs direct revenue opportunities.
But events were always a means to an end. The driving force of a successful events model is stitching together a community with a common interest. This is true of many niche consumer media brands (Barstool, Glossier and Complex) as it is with business-to-business media. The monetization function of events will inevitably change over the next year. But smart media companies will find ways to transfer the convening power of having a community into new digital avenues. What that looks like is likely different than what we see now — souped-up Zoom calls, webinars that are called something different — but the purpose it will serve will remain.
Media is changing. The Great Acceleration is on, and what that will ultimately look like is, of course, unknown. But smart money is on media that is based around communities — whether that's lifestyle or business — and finds a way to connect in a meaningful way, to be "essential," as McClatchy CEO Craig Forman told me. That is why there is a resurgence of interest in media entities built around email newsletters. There is an intimate connection — and an opportunity to build a relationship far beyond a pageview. That's the real story behind the rise of influencers, top content creators (I know, but not all of them are journalists) flocking to Substack, and why Joe Rogan's podcast is worth $100 million to Spotify.
Another media exec compared the old way of connecting with audiences as "molly-fueled one-night stands" and the future resembling true relationships. "You need to reorient your business to depth," the exec said.

https://digiday.com/?p=368313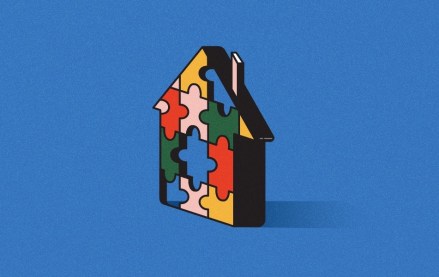 September 22, 2023 • 4 min read
Apartment Therapy's president Riva Syrop took the stage at the Digiday Publishing Summit to discuss the convergence of commerce and sponsorship revenue within its Small/Cool event.
September 22, 2023 • 4 min read
Media execs took stage at the Digiday Publishing Summit to discuss the growing importance of ROI in ad campaigns this year.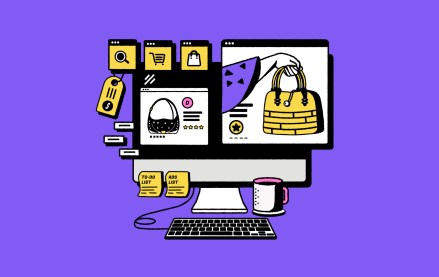 September 22, 2023 • 4 min read
CEO Satya Nadella said AI assistants will be as ubiquitous as PCs and will help users navigate across apps, operating systems and devices.