How a new order of commerce is increasingly coming to the rescue for publishers with advertising challenges
August 17, 2020 • 6 min read
•
•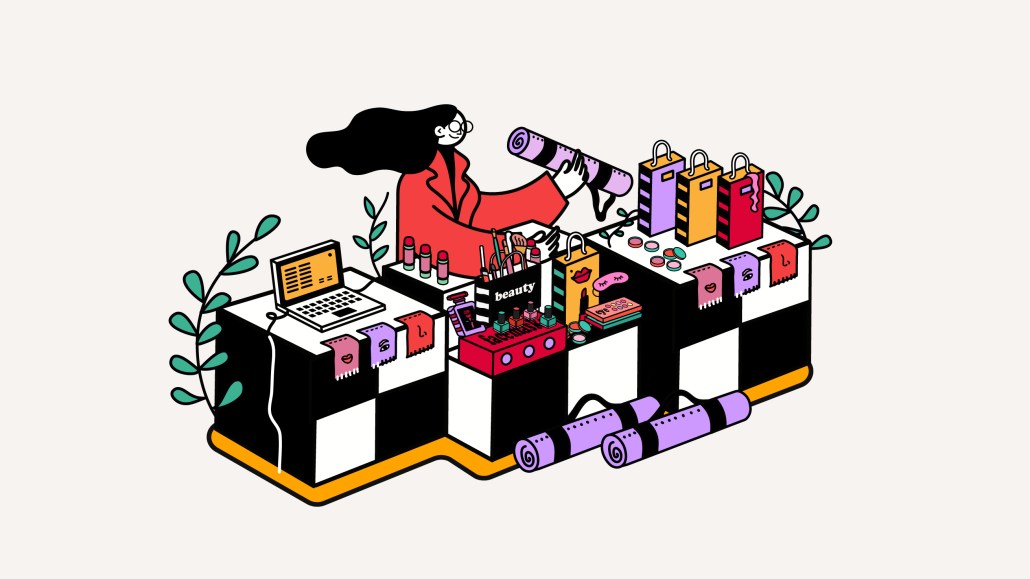 Ivy Liu
With advertising revenue down across the board during the continuing coronavirus crisis, publishers are relying more on revenue cultivated from readers, particularly in their affiliate and commerce businesses. But now, beyond a faint lifeline to a challenged bottomline, several publishers are seeing commerce accelerating into an increasingly potent and sophisticated engine for their companies with distressed legacy revenue streams.
For example, Bustle Digital Group's combined programmatic and direct sold advertising revenue was down 35% year over year in the second quarter, according to president and CRO Jason Wagenheim.
What saved BDG from the dire projections that Wagenheim had at the start of the pandemic was the company's affiliate business, which was up 84% year over year in the second quarter, and offset the decline in advertising. Overall, the company's overall revenue was down only 25% that quarter, he said.
"Q3 is doing gangbusters for us," said Wagenheim, adding that he expects that this quarter will be less than 10% down, if not flat over last year. The company's virtual events business and its commerce programs in the works have been "a driving factor for the success that we're having in Q3," he said.
Group Nine's Thrillist brand is also seeing a boom in its affiliate business, with 50% month-over-month growth from June to July, according to the company. New York Magazine's shopping site, The Strategist, saw an 85% year-over-year increase in revenue during the second quarter. And Gear Patrol has seen a 50% increase in commerce revenue for the the first half 2020 versus 2019 and it is pacing to be 30% of the company's revenue this year.
And now that these publishers have adjusted to the new normal, they are looking for ways to extend out their commerce businesses and put physical products in their audiences' hands in order to add more fuel to the fire of more lucrative brand deals, more revenue from affiliate sales and even larger charitable contributions.
Bustle Digital Group's new commerce play is tied to its virtual events strategy, where it has started giving away product kits ahead of some of its sponsored events. These kits include items like yoga mats and lip glosses that are tied to the event in order to make for a more immersive experience, but also to get attendees more engaged with the sponsoring brands.
So far, BDG has created these event kits for its virtual yoga retreat in May that was produced for advertiser Nature's Way, and for its Self-Care Saturday event this past Saturday that was built with advertiser lip filler brand Restylane Kysse. The event kits were complementary for the first 150 attendees to RSVP.
Wagenheim said this strategy is not much different from the in-person events that include gift bags or giveaways.
"It's important to get products into consumers' hands," he said, adding that this will enable them to promote via word of mouth and social media, turning attendees into micro-influencers for brand sponsors.
The Nature's Way Yoga Retreat, for example, had a 53% higher Instagram Story video completion rate than its benchmark and a 250% higher Instagram post click through rate than expected.
A significant selling point for these sponsored events — which fetch anywhere from the low-to-mid six-figure range to $1 million — is getting social impressions from both attendees and their social media followers, Wagenheim said.
"Our theory on this is if 500 people come through and every single one of them has an average of 500 followers, 500 times 500 is 250,000. We're never going to reach that many people, but that's the potential universe for us to get people [sharing for] the brands that we're doing this for," said Wagenheim.
Gear Patrol, which bills itself as the definitive buying guide for men, is taking similar steps to increase engagement on its social media channels, primarily on Instagram, in order to introduce audiences to products that it covers on its website.
Since moving remote, GP's edit team created a couple of new video franchises on its Instagram Stories. "WFH Setup" allows editors to showcase the brands and products that they use in their homes and viewers can swipe up and go to the article of the product on GP's site, or go straight to the manufacturer's page. Some of the products are linked to with affiliate links so if the viewer makes a purchase, GP gets a commission off of that sale. And "Testing" previews items that will be reviewed by the edit team in coming weeks and allows audiences provide their feedback on those products ahead of time.
"Two-way communication has been a struggle" for Gear Patrol, said chief content office Ben Bowers. Since the beginning of April through the end of July, the publisher posted 47% more Stories and saw a 66% increase in replies and a 52% increase in impressions on those Stories. This has increased the top of the funnel awareness building for the products featured on its site that GP earns commissions off of.
GP's Instagram account has 134,000 followers at the time of publication, which Bowers said is a much smaller scale compared to the average 4.5 million unique visitors it's had to its site each month since January. Instagram has never been a significant driver of traffic to its site or to sales, he said, so these franchises have been focused on increasing engagement with audiences and ultimately highlighting products it will be selling on its site.
Meanwhile, other publishers like Thrillist and The Strategist have been looking for new ways to extend their already growing affiliate businesses.
Thrillist, which covers food and experiences around the world, needed to figure out how to still deliver content that would connect its readers with their favorite restaurants, said the brand's chief content officer Meghan Kirsch.
To do this, the site began running a series of articles about restaurants in 11 different cities that people could order from anywhere in the country using a food delivery services like Goldbelly. Those articles incorporated affiliate links from the services and had a higher than average conversion rate of between 4% and 5%, Kirsch said.
Seeing how well consumers resonated with the ability to order from restaurants outside the range of local delivery, Kirsch said her team expanded the affiliate partnership with Goldbelly into a season-long deal for its show, "Send Foodz." Each episode of the season features food from several restaurants in different cities around the country. Those restaurants' profiles on Goldbelly are then linked to in the description box of the video and Thrillist makes a commission off of any transactions.
The Strategist took a similar approach to adapting one of its content series, What I Can't Live Without — which features celebrities' favorite products that readers purchase through affiliate links — to incorporate a different type of shoppable integration.
A special edition of the series, called What I Can Live Without, was repurposed to auctioning off celebrities' favorite, or more notable, belongings on eBay. The proceeds from the 23 items that are in the 10-day long auction will be matched by the program sponsor eBay and donated to the NAACP's Legal Defense and Educational Fund.
"There is more urgency to get our audience to transact with brands … because people can't go shopping," said Wagenheim. "But the formula for success for [in-person] is still the same for virtual. It's just the platform that's changed."
https://digiday.com/?p=375030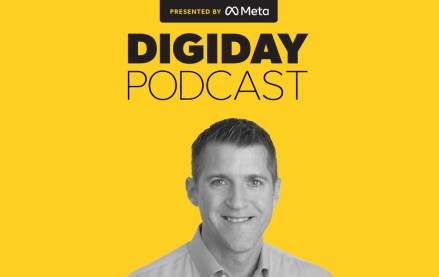 November 28, 2023 • 4 min read
Google's vp of global ads is confident that cookies will be gone from Chrome by the end of next year, despite all the challenges currently facing the ad market.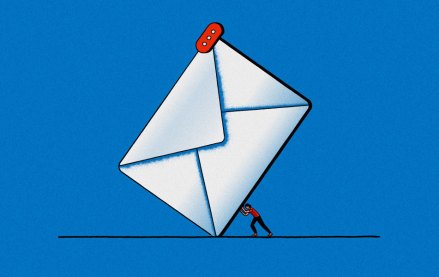 November 28, 2023 • 6 min read
Some email newsletter platforms' click-through rates are actually click-to-open rates, which are measured against the number of emails opened rather than the emails sent. But buyers seem to prefer it that way.
November 24, 2023 • 5 min read
Publishers' events businesses picked up pretty significantly during the back half of this year — and they will focus on sustaining that lift into 2024, according to Digiday+ Research.