As Apple stakes out an aggressive pro-privacy stance, Google occupies middle ground
November 13, 2019 • 5 min read
•
•
The ad industry has been bracing for more privacy-focused upheaval in the coming months, from lawmakers and data regulators or from privacy-zealous browsers. As Google has put forward alternative plans for a privacy-focused and ad-funded web, it has also been asking the industry for feedback. This is a markedly different approach to Apple's muscular stance of ultimate user privacy by default.
Industry sources have accused Apple of using publishers as collateral damage in the platform's quest to throttle third-party cookies. Apple, however, loosened this stance slightly in its most recent ITP update, giving publishers clearer guidelines about how they could avoid being penalized. Google, as a predominantly ad-funded business with a lot more skin in the game, is revealing itself to be much more collaborative with the industry as it's forming its approach.
In the last four months, Google has been exploring what restricted third-party cookie use in Chrome would look like by releasing industry research on how it would impact publisher revenue, laying out proposals for building a more private web, and using machine learning to manage ad frequency.
Most recently, the proposals, set out in its Privacy Sandbox, which it launched in August, are an opportunity for each side of the ad ecosystem to throw in their hat. As Chrome controls 65% of the global browser share, according to StatCounter Global Stats, it's a cause many parties — including Google, a predominantly ad-funded business — have a vested interest in. Now, the platform has to balance making sure it doesn't kill off publishers or advertisers — a huge source of its revenue — while remaining compliant under new privacy laws.
"Chrome and Google's ads business, they talk to each other, but they don't necessarily play in the same space," said Daniel Powell-Rees, revenue operations director at publisher Dennis. "Google is being responsible for asking for feedback for the sandbox. We don't know how long a solution can last for before it turns into whack-a-mole. There is more than one way to do things; the industry is in an exploration phase."
Members of the industry are feeding into how the proposals could shape up over the coming months through events and workshops hosted by Google, trade bodies and vendors. Publishers are dedicating resources to understanding the impacts of restricted third-party cookies on Chrome. Immediate Media estimates the same number of people who block ads on average across its 50 sites — around 10% of users — would also opt-out of being tracked by third-party cookies on Chrome. Ad-blocking rates — which have stabilized in Europe to between 20% and 25% — provide a fair estimate of the size of an audience that is concerned enough about privacy to seek out ways to protect it. But the impact any changes Chrome will make will vary depending on each publisher's audience demographic.
Publishers have a checkered history with Google and its market dominance but are mostly unable to forgo reliance on its tech stack. Critics suggest Google is serving its own interests masked by a privacy approach, but this shuts down any open debate, said Alessandro De Zanche, director, ADZ Strategies.
"The industry has to decide if it prefers the cat-and-mouse game happening now with most browsers or Google's open approach [which will] be discussed and potentially criticized publicly," he said.
However, there are questions around Google's proposals and how much the tech giant should be the arbiter for how a new digital ad ecosystem should operate.
To avoid using third-party cookies to track users across domains, Google is exploring federated learning of cohorts frameworks, which at a basic level, is a more privacy-compliant way of using machine learning algorithms that run on the device to group people together into audience interests based on browser behavior. As the data stays on users' devices, and users share small amounts of aggregated data, the model builds and becomes more robust, representing groups of people in the thousands rather than individuals, so deemed more privacy compliant. Federated learning of cohort frameworks initially was imagined to support non-ad-related purposes with privacy by design, like predictive text without the content of the message leaving the user's device. Using this framework, Google hopes to build privacy-safe models that could, for example, help agencies identify the optimal groups of users more likely to engage with a luxury ad, for instance.
"The issue is, you still end up with one person owning the artificial intelligence model that's created," said Nicholas Halstead, CEO and founder of InfoSum, which provides a platform alternative to privacy-compliant audience targeting. "Do people trust Google to run that across devices?"
The size and scale of these black boxes are questions repeated by industry execs across other areas of Google's proposed alternatives. Elsewhere, Google's alternative to click-through measurement has raised questions about how watertight in protecting user privacy it is: The conversion metadata (a pilar of the proposal) could be used to make a link between publisher and advertiser users. Google has responded suggesting adding additions to the data in the form of fake conversions to prevent re-identification. Beyond remaining a potential privacy risk, the alternative would limit cross-device conversion measurement which has become quite standard in the industry.
"Some proposals are really interesting and could enable us to continue supporting the ad ecosystem, like measurement and audience targeting," the exec said. "But the proposals do have limitations, and we need to be aware of them so we can continue to build businesses around advertising."
The resurgence of publisher alliances like Ozone and other alliances in Europe are being pitched as privacy-first solutions that can offer alternatives to the third-party cookies that are being prohibited. Publishers are also making their first-party data work harder and are exploring how they can ask more readers to log in.
"We need to plan for the long term and accept that we are in a time of change and disruption," said De Zanche.
https://digiday.com/?p=352473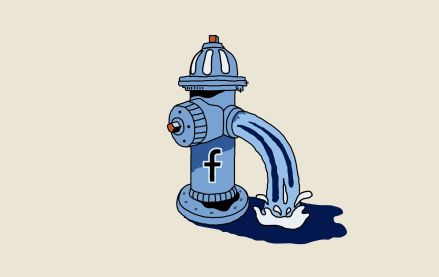 October 4, 2023 • 5 min read
•
•
Publishers are still feeling the effects of a change Facebook made in May that caused a steep decline in referral traffic. Nearly four months later, publishers aren't sure when — or if — that traffic will come back.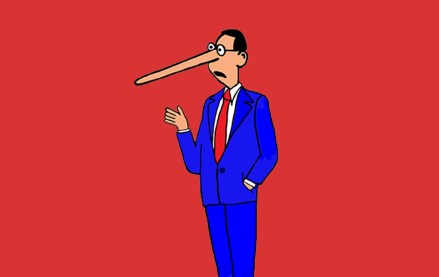 October 3, 2023 • 7 min read
•
•
A new definition for MFAs is available but the vague nature of the guidelines is leading to a lack of standards that might prevent adoption.
October 2, 2023 • 1 min read
•
•
The publishers who attended DPS were focused on the potential upsides of applying the technology to their operations while guarding against the downsides.