'There is a trade-off': How Immediate Media is preparing for a cookie-less future
November 11, 2019 • 4 min read
•
•
Magazine group Immediate Media has been fleshing out ways advertisers can still identify audiences across its sites without relying on third-party cookies, which are increasingly being quashed by browsers and Europe's tightening privacy laws.
Since 2017, Apple has been clamping down on persistent web tracking in the name of protecting user privacy. Immediate Media, like a lot of publishers, has seen CPMs for Apple Safari audiences sold on the open exchange decrease each time Apple reduces the ability to track Safari users across the web, limiting the data available for that audience.
Last month, Immediate Media — publisher of Radio Times, Top Gear magazine and BBC Good Food — saw CPMs on traffic from Safari users take a big hit, marking the most significant difference between how much it can charge advertisers for Safari users compared with Google Chrome users.
The publisher attributed this to Apple's most recent anti-tracking feature, Intelligent Tracking Prevention 2.3, released in September, which limits link decoration, a common web practice Apple believes it is being exploited to track users across domains.
One impact of Apple thwarting link decoration is that Immediate Media cannot accurately attribute Facebook referral traffic from a Safari browser user, as Facebook uses link decoration to track audiences outside its platform. But there are consequences if Immediate wants to recoup this audience.
"There is a trade-off to be had. The issue is if we go ahead [and remove link decoration] there's an impact on a lot of the other activity we run on Facebook like attribution and tracking pixels," said Matthew Rance, commercial audience manager at Immediate Media. "We're trying to work out what that means and the steps we need to take. But the industry is like a game of whack-a-mole."
Like a lot of publishers, Immediate Media uses Facebook as an efficient way of driving up KPIs like reach on branded content campaigns and native ads. Stripping out link decoration and Facebook attribution for Safari audiences limits the publisher's ability to track branded content campaigns and report insights like dwell time and how people interact with the ad to clients.
Immediate Media, which had 19 million monthly users across its dozens of properties in September, on average has between 20% and 30% of traffic coming from Safari browsers, but it varies depending on the title. The publisher is working with data platform Permutive to strip out link decoration from Facebook, which will allow it to still identify audiences from Safari.
Referral traffic from Facebook has decreased for the publisher, so it's less impacted by these changes. Top Gear Magazine has 21% of referral traffic coming from social platforms, 90% of which comes from Facebook, according to SimilarWeb stats. While only 2.8% of referral traffic comes from social platforms for Radio Times.
Publishers are increasingly finding themselves at the whims of how the platforms will adapt to an ad ecosystem that doesn't rely on third-party cookies. The most worrying prospect, for Immediate Media, is Google's updates anticipated for February, where Google will let users choose whether they are tracked with third-party cookies.
"That's really quite significant," said Rance. "Chrome is the biggest browser for everyone. The whole conversation around Safari has been nothing new. There's been a steady decline while Chrome has remained consistent, even seeing really high yields compared with Safari."
Immediate is mapping out what the possible worst-case scenarios come February. According to Rance, the impact should be similar to what publishers have seen with ad blocking. For Immediate Media, roughly 10% of its audience block ads, which is on the lower side.
"Publishers are the first to feel [Apple's ITP updates] if between 30% and 40% of traffic is coming from blocked devices," said Joe Root, founder of Permutive. "The buy side doesn't feel it yet, but there is a huge wave going through the industry [of] how to re-architect a world without identity."
The fear for publishers is there are still many pots that advertisers can funnel ad dollars into, including Facebook and Google.
"We asked one DSP how they were responding to Apple's ITP updates, and they said they were just moving everything to in-app now," said Rance. "We were shocked they thought that was an ample solution. We have massive site traffic but our in-app audience is tiny, so that approach would limit any access to our inventory."
Immediate Media is forging more direct relationships with clients. Demand in programmatic guaranteed deals has been growing for the last six months, said Rance. Around 70% of Immediate Media's inventory is sold on the open marketplace across its 50 or so publishing brands. The rest is made up of direct deals with clients, private marketplace deals and programmatic guaranteed.
But it's also wringing more value out of its first-party data strategies, like growing subscribers, getting more readers logged in, collecting email addresses, and working with other publishers — for instance, second-party data deals with The Telegraph and tech platform InfoSum.
"We have to adapt because it's having an impact on our revenue right away," said Rance. "But the buy side can wait longer. We need to educate the buy side as much as possible to show them that what we are doing means we are fit for the future."
https://digiday.com/?p=352206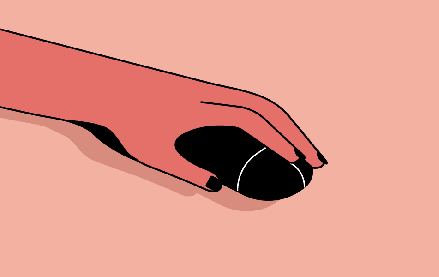 December 1, 2023 • 3 min read
People claim that the role of chief diversity officer is vanishing. However, AI is booming, and the CDO can help ensure responsible AI.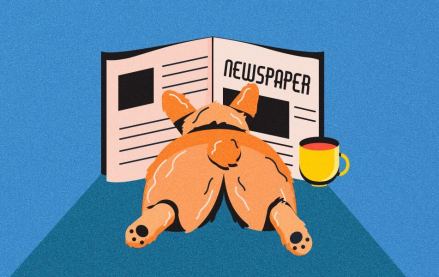 November 30, 2023 • 4 min read
Digiday+ Research found that publishers' programmatic ad revenue didn't quite live up to expectations this year, but they still see it as a growth area.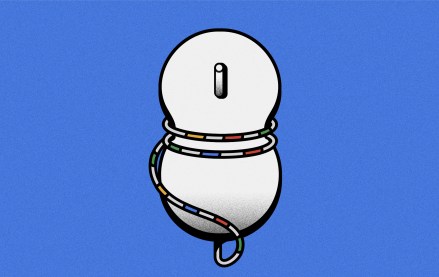 November 30, 2023 • 13 min read
For a couple of publishers, referrals from Google are down upwards of 60%.