'Game-time decisions on a daily basis': How BuzzFeed is preparing for a more responsive holiday shopping season
October 12, 2020 • 4 min read
BuzzFeed's commerce team knows it is going to have to act fast this fall.
As the venture-backed publisher finishes getting ready for holiday shopping season, it has a readied a list of priorities that includes spotlighting small and socially conscious businesses, as well as vertically focused, specialized retailers in newly important product categories like home, svp of commerce Nilla Ali said.
But BuzzFeed's most important commerce priority this year is being more responsive, not just to changes in the U.S. economy or its politics, but to which pieces of content and which retailers are performing best in real time. To that end, BuzzFeed has rebuilt its data pipeline and created new models that rely less on historical sales data or reporting from affiliate networks, instead focusing more on on-site signals that different staffers can monitor in real time, Ali said.
Those changes, which have been getting implemented all year, will be put to the test this week during Amazon Prime Day, which begins October 13 instead of July 11. Amazon delayed Prime Day this year so it could focus on fulfilling orders driven by the spread of coronavirus, but eMarketer still expects Prime Day revenues will rise 40% this year, driving $9.91 billion in sales worldwide.
Media companies have spent 2020 learning how to execute ad campaigns and deals more quickly. But that change in thinking is relatively new for publishers' commerce operations.
"Historically, affiliate was a fairly turnkey operation, and you had a strong sense of the ebbs and flow of the business throughout the year," Ali said. "But in today's world we're making game-time decisions on a daily basis."
Like many other publishers, BuzzFeed's commerce business benefited from the quarantine-driven e-commerce that's taken place this year. Commerce revenues are up 34% year to date, and Ali expects that percentage to increase as the year wraps up; BuzzFeed's commerce business generated more than $40 million in revenue last year, according to a memo CEO Jonah Peretti published in January.
BuzzFeed's commerce content tends to focus on deals and affordable items across a number of categories, though it does have an entire landing page dedicated to guides for "splurge-worthy" items.
And responsiveness had been a priority for BuzzFeed's commerce team before the pandemic hit. Publishers with commerce operations have long struggled with the lag between when they drive sales for affiliate networks and retailers and when said networks and retailers report those sales. Affiliate networks such as Rakuten have a two-day gap between when sales happen and when those sales are reported to publishers; some large retailers, Ali said, are even worse.
"You kind of don't know for more than a week," Ali said.
So far, BuzzFeed has tried to chip away at the problem with product tweaks and new site features. Last year ahead of Prime Day, it added a "popular products" widget to the top of its product guide template, which automatically populates with items that got more clicks than BuzzFeed-created benchmarks.
This year, it's added Wishlist, a product feature that allows registered readers to save products that they can review, and possibly purchase, later. It is also planning to launch on-site checkout. Those extra signals of purchase intent will help BuzzFeed make decisions about what to promote on social channels or on its newsletters.
This year, those extra signals are more important. In a normal year, BuzzFeed might be able to use shopping and content performance data it has gathered over the past four years to guess at which posts to promote, or which retailers to feature. But the massively disruptive combination of a pandemic, economic upheaval, national unrest, a looming presidential election and unprecedented partisan hostilities have made much of that data irrelevant.
"This year, you can go back and look at average order value for [the previous] November, but now it's totally different," Ali said.
BuzzFeed will also be dealing with a slimmer margin for error. Thanks to a combination of election ad spending, other retailers promoting competing sales holidays, and other publishers trying to distribute commerce content of their own, the cost of distributing Prime Day commerce content figures to be a lot higher this year. Analysis from social media distribution tool Keywee found that its publisher clients were spending at the level of last year's Prime Day every day in July this year.
"We expect it to be quite expensive," said Owen Loft, the cofounder of the performance-focused agency Socium Media; Socium Media found that, among ecommerce clients spending over $100,000 a month on Facebook, CPMs have been up to 40% higher since mid-August.
BuzzFeed's team has had several months to get used to the increased expense. It even got a chance to try out promoting a shopping holiday; BuzzFeed was among many publishers to launch its own shopping holiday this summer, with the launch of Deals Week in August.
"This whole year we've been going through this exercise," Ali said. "This is the first time we're leaning heavily on it."
https://digiday.com/?p=380270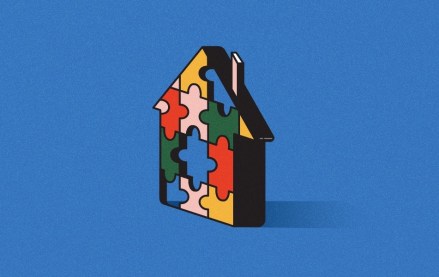 September 22, 2023 • 4 min read
Apartment Therapy's president Riva Syrop took the stage at the Digiday Publishing Summit to discuss the convergence of commerce and sponsorship revenue within its Small/Cool event.
September 22, 2023 • 4 min read
Media execs took stage at the Digiday Publishing Summit to discuss the growing importance of ROI in ad campaigns this year.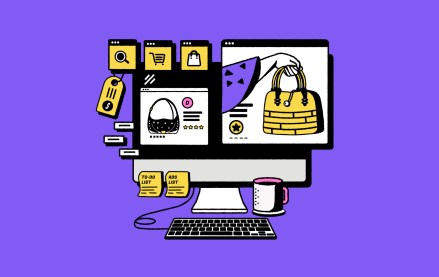 September 22, 2023 • 4 min read
CEO Satya Nadella said AI assistants will be as ubiquitous as PCs and will help users navigate across apps, operating systems and devices.