Amid bad news in the industry, Business Insider parent says it crossed $100m revenue mark and is profitable
February 7, 2019 • 6 min read
•
•
Times may be tough in digital publishing right now, but Business Insider parent company Insider Inc. says it just had its best revenue year ever. Going forward, it plans to continue putting money back into the business and making new hires across editorial and business departments — but in a smart and sensible way.
Insider Inc. — the parent company of Business Insider and general news spinoff Insider — achieved profitability for the full year in 2018, with total revenue growing 20 percent year over year, said Pete Spande, publisher and CRO of Insider. Spande declined to provide specific revenue numbers for Insider. In December, Insider CEO Henry Blodget said the company was on target to hit or get close to $100 million in revenue by the end of 2018, said a source familiar with the matter; the company has exceeded that mark for the first time.
Spande ticked off close to a dozen ways Insider makes money today, including four different enterprise and individual subscription tiers across BI Prime and BI Intelligence, a direct and programmatic ad sales business, branded content production, video production and licensing (such as the company's show for Facebook Watch), events, international brand licensing and new areas such as commerce.
Advertising is still driving a majority of the revenue for Insider. The company is working toward a goal where a third of its revenue comes from all forms of advertising, a third from subscriptions and a third from the other, aforementioned areas. "I'm not pegging a date to it, but let's call it by the mid-2020s," Spande said.
"What we're really focused on is sustainable ways to create content that can grab an audience — that's our only job, that's the business model," Spande said.
The digital publishing industry is going through yet another rough winter. Even as revenues continue to climb, publishers are being forced to reduce costs. For instance, BuzzFeed grew its revenues by double digits to roughly $300 million, but still laid off 15 percent of its workforce in an effort to create a more sustainable business sheet. Vice Media underwent layoffs for similar reasons.
It's a big reason why, during the course of the interview with Digiday, Spande and Insider's chief content officer Nicholas Carlson both stressed the word "sustainable" when describing how Insider plans on investing in the company in 2019.
"We're certainly focused on growth, but sustainable growth," said Spade. "We're very motivated as a company to build what we would hope becomes one of the great publishing brands of the century. We're not there yet. We have a lot of work to do. But we're also not a company that's going to be shedding 20 percent EBITDA every year."
Carlson pointed to how the publisher grew its more consumer-centric Insider brand as an example of an "iterative" approach to investing in new initiatives. Insider began with eight people in a conference room, and has since grown to 100 people dedicated to that brand. The success of Insider has helped the company grow its audience, reaching 91.3 million unique visitors in the U.S. in December, according to Comscore. This beat out other news outlets such as The New York Times, The Washington Post and BuzzFeed:
"We built Insider based on the success that we were able to create with those initial people," said Carlson. "We added [to the team] from there as we saw more success, rather than having a theory and then making a giant bet on it from the beginning. We have big ambitions, but we execute our way toward them carefully."
Not everything works. While Insider's video team has grown to more than 100 people, there was a time in 2015 when the publisher considered producing long-form documentary projects under a division called BI Films. This group, which began with six people, focused on making documentaries such as "League of Millions," a series centering on esports gamers. These would be distributed through platforms such as YouTube, Amazon and iTunes.
"We built the product first and then tried to sell it — and it didn't work," Carlson said. "But these were talented video storytelling people, so we took those people and put them in other parts of the company — some on Insider, some on Business Insider, one of them now runs our Insider Audio team."
Over the years, Insider has also benefited from being fully owned by a larger media company — Axel Springer, which bought the company in 2015 for $343 million — instead of still being beholden to venture capital money like some of the other top digital publishers facing pressure to turn a profit.
"Part of the problem with VC-backed publishers is that the expectations were raised so high, companies felt pressured to grow at all costs," said Bernard Gershon, president of GershonMedia. "Whether it's scaling the business by driving more traffic, spending money to buy traffic, hiring brand-name people, opening fancy offices all over the world, companies had to show growth or the illusion of growth."
"[Henry Blodget] did a great job of moving us out of venture capital ownership and into a long-term shareholder at the right time," said Carlson. "VCs want return in five, 10, 15 years, whereas we are now owned by a company that wants to own us forever, which means we're able to grow at a more careful pace and execute on long-term ambitions."
Of course, the comparisons between Insider and some of its top digital publishing counterparts are not exactly apples to apples in every case. Top publishers such as BuzzFeed and Vice News have big news operations, but are also making a ton of money from non-news businesses.
"Journalism is our business," said Carlson. "We are not a hood ornament for some other, big profitable business — whether it's a terminal, a creative agency, or something else that's loosely tied to a newsroom."
Meanwhile, smaller companies such as The Information and Skift are also growing revenue by focusing on the business class, but aren't making general-interest social videos.
"Business Insider is certainly closer to Skift than they are to BuzzFeed," said Gershon. "They know how to drive traffic, but where they are going to make a lot of their money is going to be in business and technology news and other big markets."
Growth remains the plan for Insider in 2019, with the company looking to grow its full-time headcount of more than 500 people by 10 percent. Investments will be made in areas such as editorial, video and commerce, which the company has begun experimenting with.
Subscriptions across BI Prime and BI Intelligence will also remain a top priority. Insider executives declined to reveal how many subscribers the company has across its products.
"We are extremely happy with the rate of growth — which, I know, is about as useful as the paper it's written on," said Spande. "But we are seeing meaningful growth."
Profits will also be key, but with an eye toward putting those profits back into the company.
"Our parent company has been really good about providing the tools necessary for us to achieve profitability," said Spande. "But the goal right now isn't to be wildly profitable. We're still re-investing in new initiatives and growth initiatives. We're going to continue feeding the business."
Responsibly.
https://digiday.com/?p=321476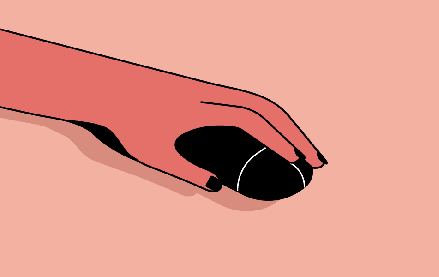 December 1, 2023 • 3 min read
People claim that the role of chief diversity officer is vanishing. However, AI is booming, and the CDO can help ensure responsible AI.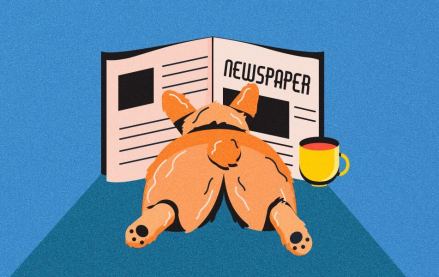 November 30, 2023 • 4 min read
Digiday+ Research found that publishers' programmatic ad revenue didn't quite live up to expectations this year, but they still see it as a growth area.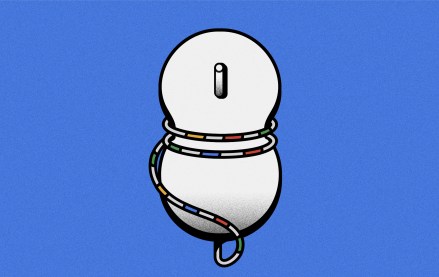 November 30, 2023 • 13 min read
For a couple of publishers, referrals from Google are down upwards of 60%.