Business Insider has attracted its share of detractors over the years. Editorial traditionalists have turned their noses at its penchant for aggregation and breathless, clicky headlines that have their own sub-reddit and any number of articles on "the sexiest CEOs alive."
But news that Axel Springer was acquiring Business Insider, a news site that didn't exist eight years ago, for $343 million, caused jaws to drop. It confirmed that BI, led by CEO and editor-in-chief Henry Blodget, proved the critics wrong and came out on top, with a price tag estimated at nine times projected 2015 revenue.
Here are some of the lessons the media world can take away from the sale:
Scale is good.
The economics of digital advertising favor publishing strategy that goes for scale or for a niche audience. BI bet well in going for the former, after learning early on that Silicon Alley Insider, its predecessor name, was too limiting. "He realized having a bunch of small sites was not the way to do it," Owen Thomas, editor of ReadWrite and a BI vet, said of Blodget.
The name Business Insider has proved to be elastic; the site has assumed a broad editorial mandate by stretching into consumer news coverage, surpassing 40 million monthly unique visitors this year. It's expanding overseas and is in the early stages of extending its editorial formula to consumer tech with a new vertical, Tech Insider; and general news, with a forthcoming site called Insider.
"If you want to succeed in digital publishing today, you can go for scale or a niche play," said Rafat Ali, a digital entrepreneur who as founder of online travel vertical Skift took the latter path. "It's grow large and quick or stay boutique and focused. The middle is death. You could snark as much as you want about the editorial quality, but from a business-scaling standpoint, they've done it really well.'"
Execute well.
Having a good model doesn't work if the execution isn't there, and BI has benefited from having a steady management team. BI's Blodget and Julie Hansen, its president and COO, have been there since the inception. With the hire of Pete Spande as CRO in 2012, BI was early in integrating programmatic into its ad sales strategy.
Serve millennials.
Advertisers are obsessed with Gen Y, so any publisher that can claim success reaching this demo has a leg up. Business Insider isn't your father's Fortune, but its rapid-fire, digestible business reporting peppered with lifestyle news and heavy use of visuals and video appeal to younger readers. Fully 48.3 percent of BI's audience is aged 18-34, making it millennial in terms of overall composition than rivals Forbes, The Wall Street Journal, Bloomberg Business and Yahoo Finance, according to comScore.
Optimize for social.
BI's editorial formula is built not only to appeal to millennials, but for social media, which ensures its content will reach its target audience where they are, while getting them to help distribute its editorial content. BI is "nailing it when it comes to social media referrals," with social driving 36 percent of the Business Insider's global desktop traffic since the beginning of the year — more than direct, email, display advertising, and referral traffic combined, according to Joel Zand, a digital insights analyst at the Web analytics firm SimilarWeb.
Timing matters.
BI's suitor Axel Springer is described admiringly as the venerable publisher behind newspapers like Die Welt and Bild. It tried to buy the similarly storied Financial Times in July but was outbid, which suggests it was all the more eager to do the Business Insider deal.
Look to diversify.
The BI deal is a reminder that the site is largely dependent on digital advertising, which is a tough place to be these days. Digital subs are a hard nut to crack, but with Axel Springer's focus on the pay model, look for BI to put a big push behind BI Intelligence, its B2B subscription research and newsletter service. BI Intelligence is small now, but the plans are for it to become one-fifth of the company in five years, evp Andrew Sollinger said. And, though perhaps more dubiously, given millennials are trained to get their news for free, BI even plans to look at a consumer paid service down the road.
Image by Matt Fraher
https://digiday.com/?p=138328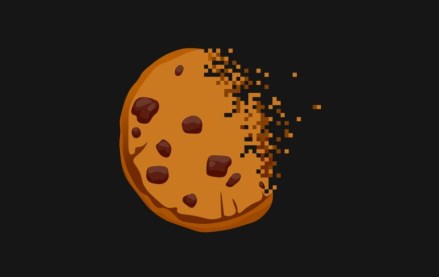 September 21, 2023 • 9 min read
Publishers who attended the Digiday Publishing Summit opened up about their top challenges, concerns and curiosities during closed-door, anonymous town hall meetings.
September 21, 2023 • 3 min read
WBD is seeing ad revenue growth from its YouTube channels and engagement on Threads surpass performance on X.
September 21, 2023 • 4 min read
Powering all of Amazon's hardware is an updated large language model, that could help connected devices actually be smarter.