'The opportunity is well beyond 1m': The Financial Times CEO John Ridding on growing subscribers
April 4, 2019 • 6 min read
•
•
This week, the Financial Times beat its target of 1 million paying readers, a year ahead of schedule. While the FT has had a paid-for offer for 17 years, the realization has dawned that quality journalism often needs revenue streams outside of advertising. In theory, signing up the next 1 million will take more sweat.
"My mentor said to give a date or a target but never both, but we did," said the FT's CEO, John Ridding. "Still, reaching 1 million hasn't been easy; it's really hard. But we have 10-plus years on how to target readers, how to reach new audiences and understanding from reader behavior what stories engage them."
Below Ridding discusses international expansion opportunities and why the FT's business-to-business operation has more to it than people think. Responses have been edited for clarity.
What has contributed to reaching your target ahead of schedule?
One million was a galvanizing north star for the whole organization. Everyone in some way contributed; it was a very unifying goal. But the news agenda has been dramatic, particularly around Brexit. Also, our expertise and machinery around process, engagement and subscriptions have accelerated. It's a virtuous circle: The bigger the subscriber base, the more expertise you gain, whether that's on acquisition or managing churn.
Each reader has a score based on frequency, how often and how long they spend with us. This formula gives insight into which readers are likely to be subscribers. My FT, the personalization feature, was a big driver of engagement. Alerts are fairly standard but a powerful mechanism. Readers are increasingly interested in specific verticals and newsletters like Due Diligence, our M&A newsletter. It has pace and wit and information not found elsewhere; there is a demand for that. There are many push-and-pull tactics.
Has the focus and energy shifted to retention over acquisition as the model has evolved?
We keep a close eye on those metrics. There's no point spending large sums on acquiring. A low churn rate on a high base will still lose big numbers. A lot of attention is on retention; that is why engagement is crucial. Subscriptions are a result of engagement — that's where the hard work is. That's why engagement is the key metric we focus on every time the board meets.
How does the strategy differ when readers are consumers rather than business professionals?
The mistake people make is thinking that paid-for journalism is easy for us because people charge it to their company. On the business-to-business side, the model is bigger, deeper and better than company credit cards. Our institutional operation involved big risks early on by coming off bundles like Factiva and Media Nexus because we wanted that direct corporate relationship. We can understand how the FT is used in places like government research institutes so we can more effectively become part of their information system. These are institutional sales to business information teams where they have dedicated FT feeds. We develop tools and services to make the ways they use the FT as effective as possible. We have nearly 5000 institutional customers, which is a robust and sustainable part of the revenue stream. While we love advertising, it can be volatile.
Does subscriptions revenue take priority?
Fifty-five percent of our revenues come from journalism and content. That's very different to 10 years ago where 70% was from advertising. Having said that, we're resilient in advertising because of our sophisticated engagement subscription model. We're more expensive for CPMs because of our deep insight into readers and what they want. There's a symbiosis. People ask if it is ad or paid-for. We have both; they reinforce each other effectively.
Will more publishers in the mix make it more difficult to get to the next 1 million?
We're happy for fair competition. The more players in the field and acceptance that journalism is something worth paying for, the better. I definitely don't see a plateau for the FT. The global business is much, much bigger. We launched subscriptions in China last year and are already north of 50,000 subscribers. We are about to launch in India after resolving a long-standing brand dispute. There's a lot to play for in the U.S.; we are underweight there. With Nikkei, we have a strong, supportive, long-term partner. It's not a profit-maximization strategy but a quality growth strategy. The opportunity is well, well beyond 1 million.
Are you optimistic about the future of media?
News media is an extremely tough neighborhood and has been through more disruptions than most. Any news organization doing quality journalism is really going to struggle. Ad revenues aren't able to sustain the craft of news journalism. And Facebook and Google are hoovering up spend and have formidable tools and data behind them. Fake news has been around for ages. It's now systematic, polarizing; it drives clicks and messes up the information system.
Saying that, I am optimistic. We are not alone, and we're showing that quality journalism can be a quality growth business. A trusted brand like the FT is a cause for confidence. If done right and done with investment, there is a strong future.
What more needs to be done to clean up the media space?
There needs to be offense and defense around the system. Big tech platforms need to get their houses in order. Hiring thousands of fact-checkers is not enough. They've got to play defense. More can be done through technology to flag fake or irresponsible stories.
There have been long battles, whether that's ending Google's first-click free or getting a more direct reader relationship through Apple. Google has done positive things, but there's a lot more big tech can do to project quality journalism and not just play for scale and promote traffic above all else. More needs to happen. It's disappointing. Google's mission to organize information is admirable. It's in everybody's interest to have faster, better information; it's not about subsidies.
Publishers aren't going to be their first priority though. Are you confident there will be a change now?
I am not confident because it has taken too long. I wouldn't want to lump all the platforms together — there have been productive conversations between the FT and Google in a number of areas — but a big driver of behavior is self-interest. The platforms are in an incredibly powerful position, but you can hear the siren sound of regulation. Mark Zuckerberg invited regulation this week. This is firmly on the radar, and I'm not surprised. Governments, society and people, in general, are pretty appalled.
https://digiday.com/?p=328796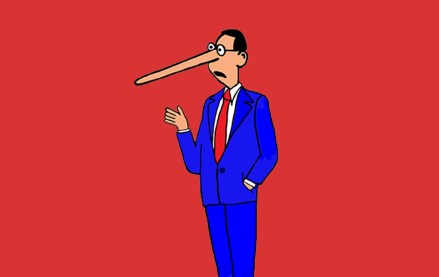 October 3, 2023 • 7 min read
•
•
A new definition for MFAs is available but the vague nature of the guidelines is leading to a lack of standards that might prevent adoption.
October 2, 2023 • 1 min read
•
•
The publishers who attended DPS were focused on the potential upsides of applying the technology to their operations while guarding against the downsides.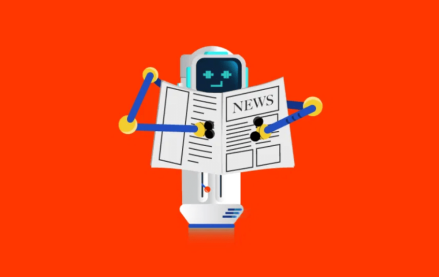 October 2, 2023 • 4 min read
•
•
Now that ChatGPT users can surf the internet for information, some publishers are reconsidering the weight of the issue.