Axel Springer's line of defense against the duopoly, news aggregator app Upday, is now profitable and gearing up to scale further and drive more revenue.
The app, which comes pre-installed on Samsung devices, now has 25 million monthly active users, according to the platform. Germany, France and the U.K. are the top-three locations for traffic. In Germany, Upday's figures are verified by third-party organizations such as IVW, the German Audit Bureau of Circulation, and online research firm the Arbeitsgemeinschaft Online Forschung. In June, Upday had 8.2 million unique visitors, according to Comscore.
The aggregator now works with 4,000 publishers who have to meet a set of quality and technical criteria before integrating an RSS feed and appearing on the platform. The app contributes between 1% and 10% of publishers' mobile referral traffic. The app has two parts: Users can access top news curated by its editorial staff or news related to the reader's self-selected interests.
But the Upday of the future will look very different.
The company claims it reached profitability in the last three months of 2018, though it wouldn't share details. During 2018 the platform tripled revenues compared to the previous year. Now with 100 people, half of whom are editorial staff, it has ambitious growth plans. By the end of this year, the platform will create a news product for other platforms — although it remains secretive about the details — and a podcast aggregator platform. Upday plans to expand its editorial hubs; in 2017, it had eight across Europe. It also intends to start appearing in connected cars as part of a deal with automakers.
"We expect to multiply in terms of users and revenue; we're going to explode our reach," said Aneta Nowobilska, chief revenue officer at Upday. "Our business models are a little bit of guesswork, but we're positive we can grow very significantly."
Upday's revenue mix is also maturing. News articles are presented in card-like formats, with ads run after several cards. Ad CPMs range between €16 ($18) and €18 ($20) but vary based on how targeted the audience is and how far back in the cards the ads are. Around 80% of the campaigns it runs are sold programmatically, and 20% are wider content partnerships that are sold direct. For instance, a three-month campaign with Volkswagen, which included influencers, had a click-through rate of 1.7%. Increasingly, more advertisers are inquiring about this work, said Nowobilska. Over the course of the last year, it has had a 90% re-booking rate among clients.
The majority of its programmatic selling is on the open exchange. Since January, Upday has focused on growing programmatic revenues through yield management. In this time frame, Nowobilska's team has grown programmatic revenue by 30% with tactics like adjusting ad floor prices and making inventory available at a lower cost based on variables like seasonality, which could also impact how much budget advertisers have left to spend.
On the open exchange, CPMs can cost as little as 2 cents, but Upday wants to work directly with more advertisers to set up programmatic guaranteed or private marketplace deals. The offer is more focused campaigns based on KPIs if, for example, an advertiser wants viewability rates over 80% or a click-through rate higher than 3%, for a premium. Upday made one hire to manage this process a few months ago and is aiming for around 20% of its programmatic revenue to come via programmatic guaranteed deals and PMPs by the end of the year.
"We know our inventory very well in terms of every ad slot," said Nowobilska, who previously worked at Axel Springer in a technology role. "If a client wants super high conversions, we know the placement to recommend. If they just want reach, but with a low budget, we can pick where to go. We're serving their various needs and not letting people burn through their marketing budget."
The app tracks user activity, like what is read and for how long, to make customer segments. More campaigns are taking advantage of Upday's data from readers' self-selected interest categories and keyword targeting. Direct deals are growing too. According to the company, its three main clients now run international campaigns.
Despite these efforts, some agencies question Upday's ability to pull significant ad budgets away from Facebook and Google when only 50% of its traffic is local, according to Bastian Lütz, managing partner at Essence Germany.
"They have some success cases, like carmaker Seat," he said, "but they might be stuck in the middle between Google and Facebook taking more reach and dwell-time on the one side and traditional German news brands like Spiegel Online, NTV and Welt owning more reputation and trust in journalistic quality, and comparable reach numbers as well, on the other side."
On the flip side, Lütz noted that fears around brand safety and data privacy, particularly with Facebook, have meant that less ad spend has flown to the tech platforms in the last year, while media houses have been successfully singing about their own quality environments.
"The market needs products like Upday to stay diverse and rich in journalistic offers," he added. "The app is established within the German News Top10 Ranking, with 187 million visits in June according to IVW."
Coming pre-installed on Samsung devices, plus available as an Android app, means there's a cohort of Apple users the platform might never reach. But Upday only sees the positives in its distribution partnership with Samsung, which naturally means the news aggregator is available on connected devices like fridges too.
"We've never seen our partnership with Samsung as a limitation," said Nowobilska. "It's allowed us to grow a little cash cow, cultivating users who have grown very attached to the platform over the first three years as we've been learning how to retain users. It's been the monetization engine to make us profitable."
https://digiday.com/?p=341391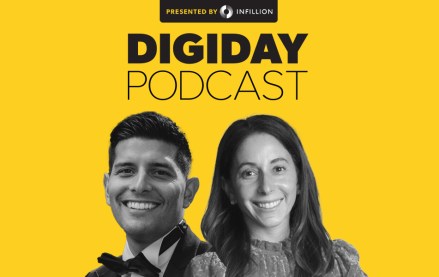 September 26, 2023 • 3 min read
In a live recording during the Digiday Publishing Summit, the news executives called for more nuanced conversations with advertisers around their brand safety concerns.
September 26, 2023 • 4 min read
After investing in one generative AI startup and suing another, the company will let customers create images on its website and an API.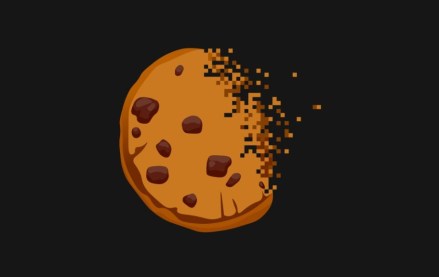 September 25, 2023 • 1 min read
During the Digiday Publishing Summit, execs from companies including Condé Nast, Dotdash Meredith and Thomson Reuters assessed the industry's readiness.