Facebook is making moves to improve the quality of Watch video programming
March 9, 2018 • 4 min read
•
•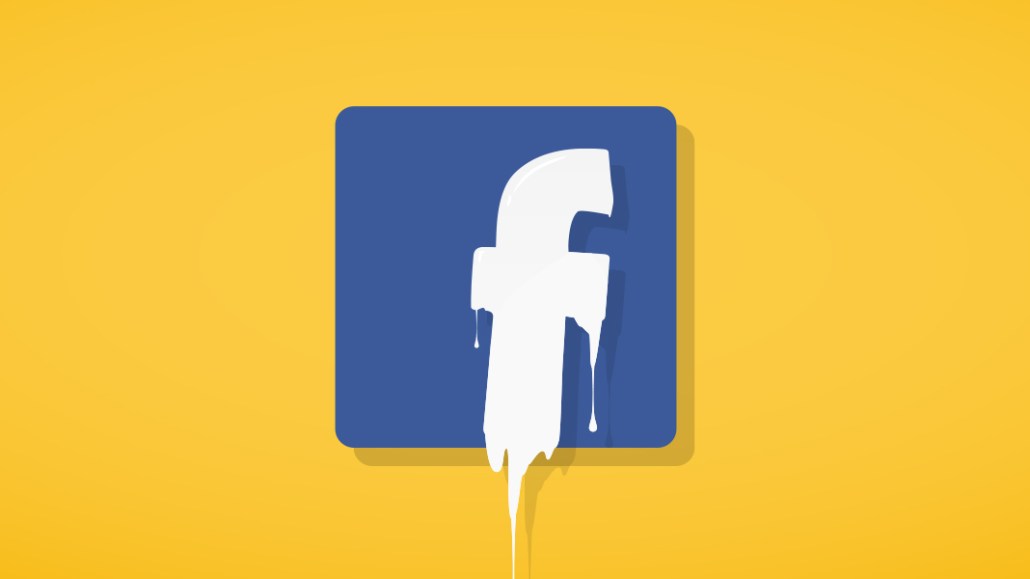 Facebook has struggled to monetize Facebook Watch programming with its mid-roll video ad breaks product. And now, it's getting more selective about which Watch video shows (besides the ones it funded itself) can be monetized with mid-roll ads.
Facebook launched Watch last August with original shows from content partners including Attn, Mashable and Refinery29. The plan was for anyone to be able to upload video series there, with the idea that over time, Facebook would not fund the majority of Watch programming. As Facebook has prioritized Watch, it's moved away from funding short-form shows in favor of longer ones.
Now, Facebook is reassessing how it vets shows for the Watch section and decides which can be monetized by the mid-roll ads, according to three publishers that have both sold shows to Facebook and created independent Watch pages. This has been driven, according to sources, by Facebook's disappointment in the overall quality of much of the programming done for Watch, even as creators say Facebook pushed them to rush out programming. Now, the low quality, limited viewership and brand-safety issues have left Facebook with tepid ad demand.
"It's the exact opposite of what they first said," said a publishing source. "When they first came out with Watch, [Facebook's messaging] was all about: 'How many show pages can you spin up, and how quickly can you do it? Because we need show pages.' The incentive was that we'd be able to run mid-roll ads, and there was going to be a distribution bump because Facebook was favoring longer videos."
In December, Facebook said videos need to be at least three minutes long to run mid-roll ads, and ad breaks can't appear until a minute into the video. Now, one source said Facebook has advised them to hold off on creating new Watch show pages and that new page and ad-monetization approvals are being vetted by Facebook's entertainment partnerships team. A second publishing source, after asking Facebook when monetization would be turned on for some of its existing independent Watch shows, said he was told that "monetization is going to take some time."
Facebook declined to comment.
The issue, it seems, is over quality ad inventory and brand safety — and the fact that Facebook still can't get enough people to actually watch and complete the mid-roll ads. Facebook has been telling media partners the new vetting is an attempt at "ensuring quality content," the first publishing source said.
The less control Facebook has over who gets to publish inside Watch, the more likely the platform will include cheaper fare that doesn't align with the idea of Watch being a premium, TV-like environment for professionally produced shows.
"I'm already starting to see the bastardization of shows," said the second publishing source. "Some companies are launching show pages with content that isn't actual shows; they're just three-minute prank videos."
Watch remains a priority for Facebook and gets favorable treatment by both its algorithm and the mid-roll video ad breaks program. In December, Facebook's Fidji Simo said as Facebook expands its ad breaks test, it would focus on mid-rolls within shows. Then, in January, Facebook choked off media content within the news feed, but since then, Facebook's algorithm has favored Watch videos within the news feed. A fourth publishing source said whenever the publisher shares one of its Watch videos through its main Facebook page, the video has triple the reach of standard news feed videos.
That said, Facebook mid-rolls continue to drive scant revenue for most publishers. According to one ad buyer, Facebook mid-roll CPMs as recently as March 2 are $20 in the auction, with cost per completed view at 3 cents.
"The real dynamic behind the scenes, which they'll never admit to, is that they don't have enough [ad] demand for this product," said the first publishing source. "They have to create more scarcity."
One way to do that is certainly by being stricter about which Watch shows can be monetized. And with Facebook trending toward creating bigger-budget, longer shows, it could also be looking to create more value for ads served inside those shows, sources speculated.
More recently, Facebook has been pitching advertisers on expensive ad buys for what it considers to be its most brand-safe videos, which could be a precursor to Facebook letting advertisers buy Watch ad inventory on its own.
Publishers, for the most part, are less optimistic these days about the potential of the mid-rolls program to create meaningful revenue for them. Even on Facebook-funded Watch shows, which don't have to deal with an approval process, media partners can't take in any ad revenue until Facebook recoups the costs of the production. And with Facebook mid-rolls continuing to deliver scant revenue, there's diminishing hope that Facebook can turn the product around.
Said the first publishing source: "The ecosystem they were going to create to make this viable for its media partners and ad clients — it's all predicated on a successful release of an ad product, which clearly has not happened."
Tim Peterson contributed reporting. 
For more on the future of TV and video, subscribe to Digiday's weekly Video Briefing email. 
https://digiday.com/?p=278906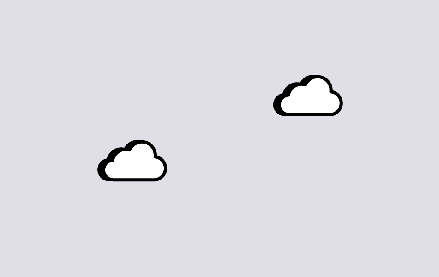 November 29, 2023 • 6 min read
Reducing carbon emissions from the digital ad ecosystem is an important priority, but various players are skeptical that much can — and is — being done to practice sustainability.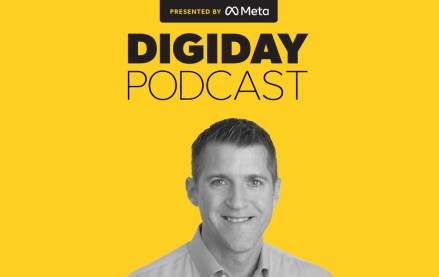 November 28, 2023 • 4 min read
Google's vp of global ads is confident that cookies will be gone from Chrome by the end of next year, despite all the challenges currently facing the ad market.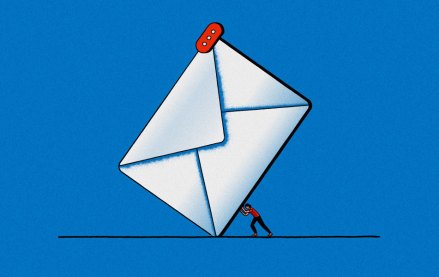 November 28, 2023 • 6 min read
Some email newsletter platforms' click-through rates are actually click-to-open rates, which are measured against the number of emails opened rather than the emails sent. But buyers seem to prefer it that way.