Facebook will prioritize shows in the news feed, introduces pre-rolls for Watch
December 14, 2017 • 4 min read
• By
Digiday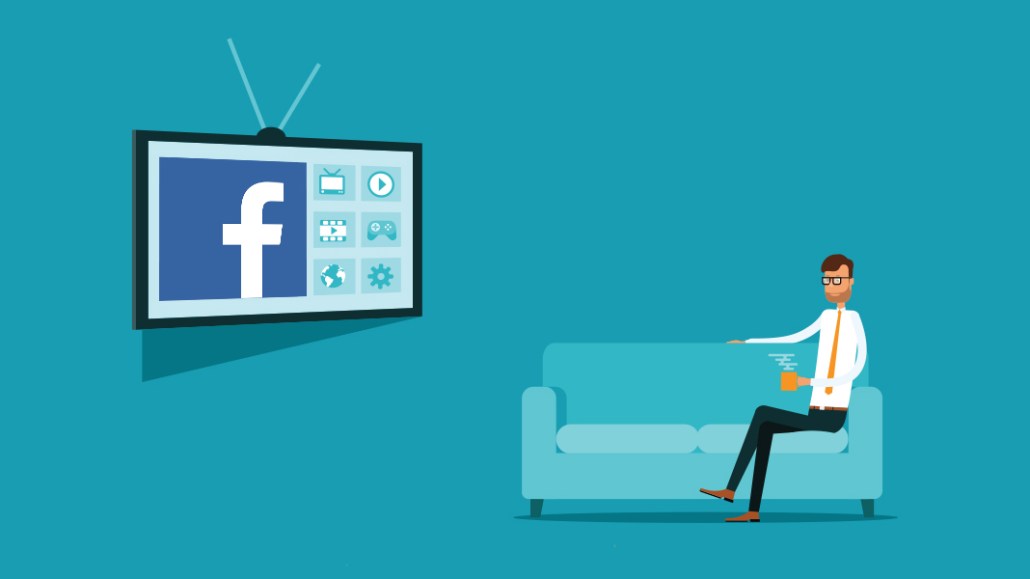 Facebook is making changes to further prioritize longer videos and serialized programming on its platform.
In a blog post published today, Facebook said it's updating its news feed ranking to prioritize publishers and other video creators that are making shows for its new video section, Watch. The algorithm will be updated to show more videos in the news feed that people either seek out or return to watch from the same publisher or creator week after week, Facebook said. Similarly, the Discover tab inside the Watch section will also prioritize shows that get people to come back and watch new episodes on a regular basis.
"Publishers who are creating content that will drive retention will start doing better," said Fidji Simo, vp of product at Facebook. She also acknowledged that one-off videos that earn a lot of views and engagement will continue to do well in the news feed.
For publishers, this move is yet another signal that the short, silent video format that has come to dominate the news feed is no longer a priority for Facebook. Products such as Watch and the mid-roll ad breaks have been designed to get video producers to create longer programming for the platform — all to get users to stay longer on Facebook and come back more frequently to watch content. Most news feed videos today typically run anywhere from 30 seconds to one or two minutes. Now, Facebook is signaling to publishers that it wants videos that are better suited for Watch, which has shows with episodes that typically run for four or five minutes or much longer.
Even within Watch, Facebook has been pushing original content partners to create longer episodes, offering bigger budgets in many instances to make that happen, publishing sources previously said.
"Since we've invested in making longer videos and shows for Facebook, we've seen watch time and retention grow," said Jarrett Moreno, co-founder of Attn. "This change is only going to further benefit top publishers that invest in quality original programming."
Privately, other publishing sources groused at Facebook's coming changes. "[Distributed publishers] are going to get squeezed," said a top video executive at a digital publisher. The changes will require "doing more brand integrations, product placements, and driving other revenue streams from news feed videos," he said.
This push toward longer videos also means changes are coming to Facebook's mid-roll ad breaks program in January. Where previously, publishers were allowed to insert an ad break as early as 20 seconds into a video — as long as that video was 90 seconds long — now Facebook will only allow ad breaks in videos that are at least three minutes long, and ad breaks won't be able to appear until a minute into the video.
Facebook said it's doing this because its internal consumer research showed that viewer satisfaction increased by 18 percent when the ad break placement came well after the first 20 seconds of a video.
Putting user experience issues aside, Facebook raising the minimum duration for videos that are eligible for ad breaks means publishers are going to feel forced to make longer videos and video shows.
"We are testing [ad breaks] with hundreds of publishers," said Simo. "We plan to continue expanding the test, and when we expand, we are going to be focused on shows."
It will also continue the unpredictability of Facebook ad revenue, said the digital publishing exec. "Placing the ad breaks further down will reduce the revenue per video, unless you have a real breakout. The challenge with that is the same; it's not guaranteed or predictable revenue."
Facebook also confirmed that it will start testing pre-rolls for the first time, though these tests will be confined to the Watch section and focus on six-second ads. The company does not have any plans to test pre-rolls and mid-rolls within the same video, Simo said.
Facebook began testing its mid-roll ad breaks earlier this year. While it has mostly sold these units programmatically, Facebook acknowledged that the product has not delivered a significant amount of revenue to publishers.
"We know we have a lot of work to do to make sure that publishers can monetize well on Facebook," Simo said. "Everything that you see today is an attempt to make sure that positive changes [for publishers] are happening on Facebook — while maintaining a good user experience."
https://digiday.com/?p=268002