Inside the Facebook team that's charged with keeping publishers happy
June 29, 2017 • 8 min read
•
•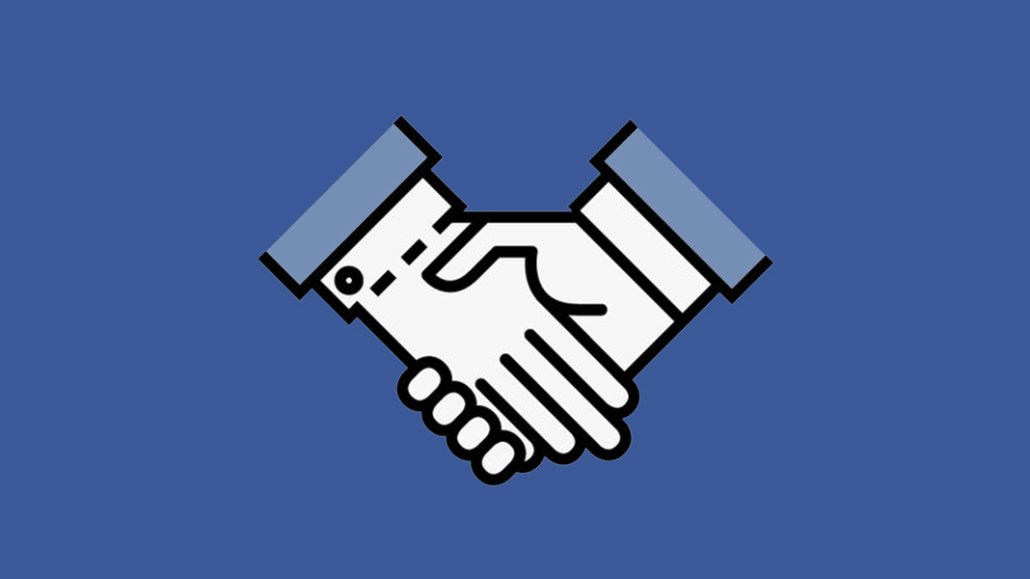 Earlier this month, Facebook gathered dozens of publishers to its New York office for a Q&A with none other than star political reporter David Fahrenthold at its New York office. Attendees sipped cocktails and nibbled canapés. It was one of several recent initiatives Facebook has taken with the underlying message: We care.
The charm offensive didn't win over everyone in the room. "What I see is seminars and having journalists come talk about being responsible," groused one publishing exec. "We have a safe environment."
Facebook, which recently said it has passed 2 billion users, is playing an unprecedented role in how media is consumed globally. Its skyrocketing ads business, ever-changing algorithm, controversial role in the dissemination of propaganda and halting efforts at sharing revenue with publishers has made Facebook something of a boogeyman for many publishers. In response, Facebook has sought to mend fences with publishers upset about its role spreading fake news and frustrated with their limited ability to make money from the platform. A lot of this effort falls to its media partnerships team, the group it formed in 2010 that has become the front line ambassadors to the media world.
In January, Facebook hired former NBC News anchor Campbell Brown to lead news partnerships, its highest profile part of the media partnerships team, working with publishers like The New York Times, CNN and Business Insider. Brown's team has the closest contact of any Facebook team with news publishers, and her role was to smooth things over with them. A week after she joined, Facebook announced the Facebook Journalism Project, with a goal of bringing product and partnerships closer together. Facebook also has been hosting project roundtables, working groups and training sessions. It has also increased its outreach to local news publishers.
The charm offensive has its detractors — "Facebook hires nice people to say nice things to us" — but some publishers see improvement. Publishing execs who deal directly with Facebook say that while other platforms, Google and Apple News in particular, are more collaborative, Facebook has long kept them at arm's length. Publishers see the partnerships team's role as really just pushing Facebook's own objectives. They complain that their first knowledge of new Facebook initiatives (sometimes featuring their competitors, adding insult to injury) often comes from news reports. And this, of course, is Facebook's prerogative as it cruises past 2 billion users.
"To call this group a partnership group is a joke in and of itself," one executive at a major publisher said. "It's a complete misnomer. We're having really meaningful conversations with YouTube, Google, Amazon. They're like democracies, and Facebook is an authoritative socialist regime. For an incredibly innovative company, it's incredibly stifling."
Facebook's complexity
Part of the complaints stems from the change in Facebook's role in the publishing ecosystem. When Facebook created its media partnerships team seven years ago, it was a vital way for publishers to access the company as it was on its way to becoming their most important source of referral traffic. Led by Nick Grudin, a former New York Times journalist and Newsweek vice president, the partnerships team was packed with former publishing folk who spoke publishers' language, which was critical in helping the tech company manage its burgeoning relationship with publishers.
Some publishers saw the team as a gatekeeper between themselves and Facebook's all-powerful product team. But publishers also used their partnership contacts to guide them in what the News Feed wanted, which many parlayed into massive traffic gains.
Today, it's a different world. The partnerships team reps are still publishers' first point of contact at Facebook. But referral traffic is no longer the end-all, be-all, and the partnership team is now part of a much more complex company landscape.
Publishers have gotten more emboldened to ask Facebook to do more to help them monetize the content they're putting on the platform through advertising and subscriptions. The rise of fake news during the election put Facebook in a harsh light and underscored news publishers' belief in their value to the platform.
"Their job is so much more difficult than it was two years ago," one publishing exec said of the partnerships team.
'Advocate' for publishers
In an interview, Brown stuck to the official position that Facebook is not a news organization. But she said Facebook is a key part of the news ecosystem, meaning it has a responsibility to support quality journalism, and that there must be collaboration between the publishers and the product team.
There's a longstanding perception among publishers that the partnership team as limited in power because it doesn't have any say over product. The Facebook Journalism Project was essentially an admission that product had historically worked in its own world, designing products and putting them out in the world without much publisher input. Brown, who reports to Grudin, talks regularly to the product side, and sees her role as helping product prioritize initiatives based on what's important to publishers. Her team has added two partner managers, for a total of six (Facebook wouldn't say how big the entire news or media partnerships teams is). The company maintained that the roundtables and working group meetings have already yielded some concrete changes benefiting publishers, such as expanded access to its CrowdTangle data tool and News Feed updates to reduce clickbait.
"The goal of the Facebook Journalism Project is to integrate our product team much more with publishers so we can do a better job of getting it right," Brown said. "I view my role as being an advocate for publishers. I think our biggest challenge is that there's no one-size-fits-all solution. This is a diverse ecosystem. There are so many different ways of telling stories. How you monetize is going to be different for different publishers."
But it's outside partnerships where the newsworthy action for publishers is happening. It was Fidji Simo, Facebook's vp for product, which is widely known to be king at Facebook, who spearheaded its earlier big push into live video. Alex Hardiman, its first head of news product, collaborates with Brown but reports to Simo. The partnerships team does including Facebook's head of global creative strategy, Ricky Van Veen, who is courting publishers to help it with its latest big initiative, original video shows.
More access, resources
Some publishers give Facebook credit for improving how it works with them. The growth in the partnerships team enabled it to serve publishers by topic, such as sports, news and lifestyle, so publishers are more likely to be served by people who know their category. Some also say they're getting more access to the product side.
"We used to have one resource who was split across a lot of brands," said Kim Lau, The Atlantic's svp of digital and head of business development, who has been critical of Facebook in the past. "Now, we have one who seems to have fewer [publishers to manage], and there also are other support people. In the last six months, I've had a lot more conversations with people at Facebook than I ever had before. It appears they're trying to open up more access so they can be more helpful to publishers."
Business Insider also said its relationship with Facebook has strengthened, with the platform now seeking BI's input as it develops products and having BI participate in its mid-roll video ads test. "Together, we're figuring out what is and isn't working as Facebook develops the product — especially around monetizing video in a way that doesn't detract from the viewer's experience," said Rich Kennedy, svp of business development at BI.
But for others, the help may be too little, too late. The New York Times, Hearst and the Guardian have pulled out of Facebook Instant Articles, a blow to one of its major initiatives. Others are re-evaluating the feature. There's skepticism around Facebook's commitment to video series and of the potential of mid-roll video ads to save publishers. Facebook's various journalism initiatives and cocktail shindigs with product bigwigs can ring hollow with publishers that want tangible financial benefits. And as publishers know from their own organizations, engineers and publishers speak different languages, so changing the culture at Facebook won't happen overnight.
Publishers point out that some of the problem comes down to Facebook's structure. The company's siloed organization has meant bouncing from one group to another to get answers about this or that.
"It's not as clean as it is over at Google or YouTube," another publishing exec said. "Not having one point of contact that can help navigate can be challenging." Some of that frustration apparently stems from Facebook's increase in its news team staff, with the addition of Brown and Hardiman, and increase in the partnerships team's strategic partner managers from four to six.
"The stakes are high for Facebook," said Vivian Schiller, a veteran media executive and now consultant to media companies. "I feel like I'm hearing more and more from publishers about scaling back what they publish to Facebook. This goes hand in glove with a disenchantment with the notion of scale. That's a big risk for Facebook."
https://digiday.com/?p=242932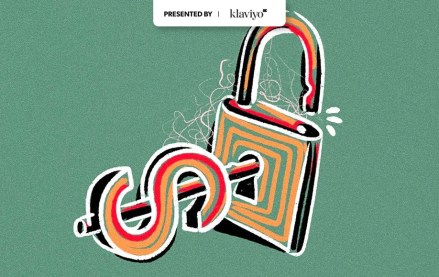 December 8, 2023 • 5 min read
Future plc's CFO Penny Ladkin-Brand announced on Thursday that she is stepping down, as the U.K.- based media company reported declining revenues and a new two-year investment plan to get back to growth.
December 7, 2023 • 13 min read
In this week's Media Briefing, publishing executives share how the task forces they created earlier this year to oversee generative AI guidelines and initiatives have expanded to include more people across their organizations.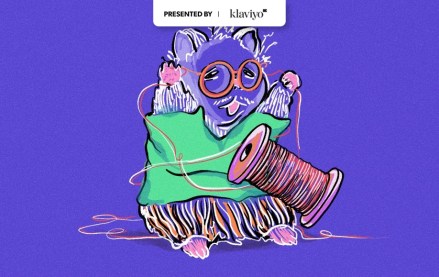 December 5, 2023 • 6 min read
News publishers are cautious to pour more resources into Threads, as limited available data makes it difficult to determine whether investing more into the platform is worth it.