European broadcasters are joining forces to fight Facebook and Google
November 16, 2017 • 4 min read
•
•
If you can't beat Google and Facebook, you might as well ally with others.
This week, Channel 4 became the first U.K. broadcaster to join a pan-European broadcaster programmatic video alliance that Germany's ProSiebenSat.1, France's TF1 and Italy's Mediaset set up earlier this year. Channel 4, home to popular U.K. shows like "The Great British Bake Off," has a 25 percent stake in the joint venture and plans to pool video inventory worth in the seven-figure region, from its video-on-demand player All 4.
Channel 4 already uses data from its 16 million registered viewers to improve and personalize ad targeting based on data like viewer age, gender, location, interests and behavior. By joining the European alliance, it wants to explore ways to deepen data-sharing opportunities with the other shareholders, which will meet monthly to discuss strategy.
"We want to walk before we can run, but there are a host of opportunities that spin off the back of this," said Jonathan Lewis, head of digital and partnership innovation at Channel 4. "The opportunity around centralizing data [with the other broadcaster partners] is big, as is the ability to work with them on what they're doing in the linear addressable space."
Media alliances are popping up all over continental Europe, in France, Germany and Portugal. Axel Springer has joined with auto manufacturer Daimler, insurance juggernaut Allianz, Deutsche Bank, airline Lufthansa and telecommunications company Deutsche Telekom to create a unified login proposition for users that will give the group a scaled advantage to Google's and Facebook's login data, which will be even more critical after the General Data Protection Regulation kicks in next May. In France, Le Figaro and Le Monde have paired up, while Lagardère, Prisma Media, Condé Nast, Le Parisien and others have formed their own alliance.
But these alliances have not yet swept the U.K. to the same degree, and the track record for such joint ventures isn't exactly encouraging. In the U.K., the only major alliance is Pangaea, between the Guardian, CNN International and Dennis Publishing. But the venture has had setbacks, such as having to drop ad tech partner Rubicon Project after the Guardian took it to court over hidden fees. AppNexus has since picked up the contract. Another programmatic alliance, which involved major U.K. newspapers like The Telegraph, never got off the ground. Neither did Project Juno, an initiative between all the main U.K. national newspaper groups to create a joint ad sales proposition.
Lewis believes more alliances will form next year, as media companies are forced to abandon traditional rivalries in order to remain competitive with the duopoly. "2018 will be the year of partnerships where businesses come together for a common cause around competing with the digital giants," he said. "It needs to happen before it's too late."
Forming alliances that offer agencies a scaled data offering that can more effectively compete with Facebook and Google has long been a trend among publishers, at least in Europe. That's largely because of how much display advertising revenues have plummeted, with Google and Facebook gobbling up most of those dollars. Given that advertiser demand for it still outstrips supply, broadcaster-quality video inventory hasn't been affected to the same degree as display advertising. Channel 4 isn't hurting yet. It made £102 million ($134 million) in digital revenues in 2016, up 24 percent from the previous year, which accounted for 10 percent of its overall £1 billion ($1.3 billion) yearly revenues.
But Facebook and YouTube continue to push to grab more TV ad budgets, with Facebook's Watch being the latest example. Broadcasters are anxious not to make the same mistakes that publishers have and react too late to the duopoly's encroachment on their digital revenues. "We've seen the early warning signals and watched those in the press industry bury their heads in the sand," Lewis said. "We don't want to make that same mistake."
German media companies such as ProSiebenSat.1, Axel Springer and others that have already formed data alliances are bullish about their motives: to establish a scaled data alternative to the U.S. tech platforms dominating ad budgets. In France, the message from Le Figaro, Le Monde and other major players that have gone all-in on data-sharing alliances is the same.
Agencies are keen for alternatives to the duopoly, especially when it comes to pan-European campaigns. Only Facebook and Google currently offer an easy way to buy pan-European video campaigns, according to Mark Holden, global strategy director at Starcom.
"This kind of alternative will be very welcome," Holden said. "To stand toe-to-toe with the likes of Facebook and YouTube, we'd need to know what kind of granular data offering Channel 4 can give. We'll want to know how precise they can be around interests and behaviors, and ensure it's competitively with what they offer domestically."
https://digiday.com/?p=263755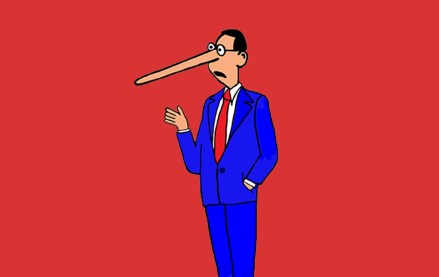 October 3, 2023 • 7 min read
•
•
A new definition for MFAs is available but the vague nature of the guidelines is leading to a lack of standards that might prevent adoption.
October 2, 2023 • 1 min read
•
•
The publishers who attended DPS were focused on the potential upsides of applying the technology to their operations while guarding against the downsides.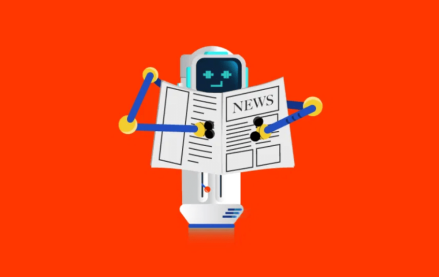 October 2, 2023 • 4 min read
•
•
Now that ChatGPT users can surf the internet for information, some publishers are reconsidering the weight of the issue.