'The industry will always find a way': Candid thoughts of European publishers on the state of media
October 22, 2019 • 4 min read
Publishers have spent years grousing about the duopoly, but they're now confronting a new set of challenges: balancing subscriptions and advertising; the looming specter of new privacy regulations; and recent moves from browser companies to restrict tracking cookies.
During the Digiday Publishing Summit Europe in Budapest this week, 250 publishers and industry execs shared the struggles they face navigating the current environment. Sessions were conducted under Chatham House Rule, which allows reporters to share what attendees said without identifying them or their companies by name. Here are some key takeaways.
The battle for first-party data
The third-party cookie is in the throes of demise. This is heightening pressure on publishers to figure out how to offer advertisers the targeting they've come to expect.
"We know, long term, getting users to log in is interesting," said one publisher. "And if you look at Google and Facebook, they don't allow many third-party trackers on their pages. So, in the long run, that's also the direction we should take. We just need to find a way to make that data exchange solid and understandable for the users."
"A higher base of registered users shows more intent to buy, and at least they are further down the funnel," added an exec. "A lighter user base can get what they need elsewhere."
"I'd rather have someone's email address than show them any ads," added another exec.
Perhaps, but most publishers struggle with getting their visitors to log in, particularly since most come from search or social platforms. One approach: Force registration to read more.
"How do you make registration walls worth it?" wondered one publisher. "There are ways of hiding the registering function. For some, getting three articles free a month is enough."
Added another: "Sampling is important, but the cost of it should be zero. The cost should be getting your card out — it could be 1 cent — it's the action of doing it."
The subscriptions/advertising divide
Publishers with subscriptions at the core of their business model publicly take an optimistic view of the impact on their ad businesses. After all, subscribers are logged-in users with lots of data. What's more, they're more engaged and loyal, and often a more lucrative audience. But there are issues.
"We have very much flipped from an advertiser business to a subscription business," said a publisher. "With that, as a business, we make very strong choices, which are not always advertiser-first. So we've had push-back from advertisers now: 'Well, it's great you've got a sustainable model but in terms of what are you doing for us that's relevant for me? Because it seems like all you care about is subscribers.' That's definitely not the case."
Then there's getting the sales team to not feel like they're playing second fiddle.
"I think the sales teams get a little confused," said an exec. "Quite often they'll take our subscriber number [to market to advertisers] when they really should be taking our traffic number."
Added another: "It's about constantly modifying how you train and educate those [sales] teams and not giving them targets that are just so crazy when clearly the other side of the business might be damaging some of their revenue."
The cookie conundrum
The General Data Protection Regulation landed like a bomb at many publishers. Now, the ePrivacy Regulation is coming down the pike. The industry is scrambling to keep up. "There are so many working groups at the moment, it's a bit ridiculous," moaned one executive. "Because there are lots of things happening at the same time."
The scramble for answers in a world where the cookie is not the fulcrum of digital advertising can sometimes lead to more questions than answers.
"Initially I thought that looking into persistent IDs would be a solution," said an exec. "However, persistent IDs, the way they are built at the moment are almost relying on syncing cookies — so we are going around and around the same option, the same solution."
On publishers looking past the doom and gloom
At times, the many arrows aimed at digital media can seem overwhelming. And yet, most publishers find a way.
"I think as an industry we tend to — and the same applies for cookies — rush toward the ultimate end," said a publisher. "Fundamentally the industry will always find a way through because it's a multibillion-pound business that cannot fail. … We always jump to the worst-case scenario, but actually there are a magnitude of ways to work through [the industry's current issues]."
https://digiday.com/?p=350162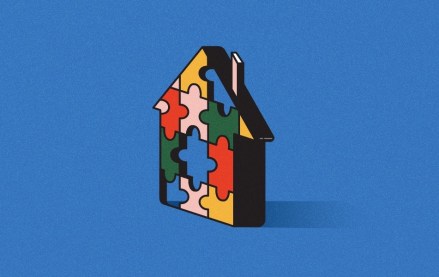 September 22, 2023 • 4 min read
Apartment Therapy's president Riva Syrop took the stage at the Digiday Publishing Summit to discuss the convergence of commerce and sponsorship revenue within its Small/Cool event.
September 22, 2023 • 4 min read
Media execs took stage at the Digiday Publishing Summit to discuss the growing importance of ROI in ad campaigns this year.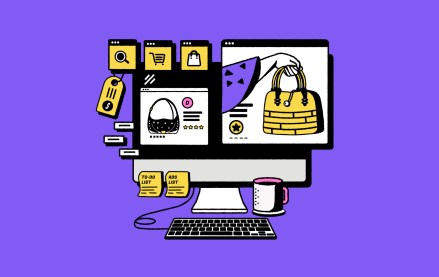 September 22, 2023 • 4 min read
CEO Satya Nadella said AI assistants will be as ubiquitous as PCs and will help users navigate across apps, operating systems and devices.