Digiday Research poll: 8 in 10 don't think Facebook Watch will challenge YouTube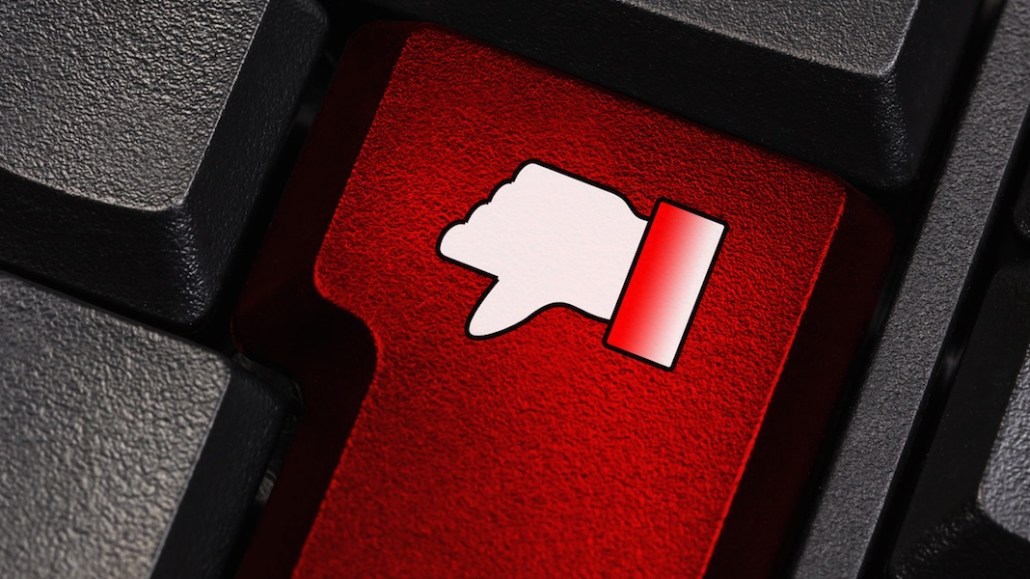 In February 2017, Facebook CEO Mark Zuckerberg boldly declared, "I see video as a megatrend. That's why I'm going to keep putting video first across our family of apps."
Facebook Watch launched in August 2017 with 30 content partners, and Facebook was reportedly willing to spend as much as $1 billion to fund original shows for Watch. Despite the massive investment, the question remains: Will Watch ever challenge YouTube's dominance in online video? In an online survey of 43 Digiday+ members, about 1 in 5 (21 percent) thought Watch could take on YouTube.
Why Facebook Watch could challenge YouTube
Audience: In the U.S. and across the world, Facebook has the edge over YouTube in terms of users. YouTube's reach in the U.S. in 2017 was nearly 186 million people, whereas Facebook topped 200 million users in the U.S. during that time period. Globally, Facebook has 500 million more users than YouTube. Watch is only available in the U.S. for now, but would have a larger potential user base if it's released worldwide.
Money: Facebook's willingness to spend $1 billion on original shows for Watch signals some interest in medium-length and long-form video content. And Facebook has billions of dollars in cash on hand should it choose to invest in Watch more heavily. The only question is Facebook's appetite.
Facebook's challenges
User experience: Most Facebook users aren't going to the Watch tab. Facebook tested different strategies such as sending notifications to users when new episodes of shows were available and putting Watch shows at the top of media brands' or production companies' pages, but these early tactics didn't produce strong results. Neither mobile web nor mobile app versions of Facebook provide an easy way to access Watch content, which is a glaring limitation given mobile's important role in the growth of digital video.
Shifting priorities: Facebook is de-emphasizing certain videos in its news feed as part of its recent algorithm changes. Previously, most Watch views occurred within the feed, but the changes mean that only Watch videos and channels that users have chosen to watch will appear there.
Poor monetization: Watch is betting on mid-roll ads to help monetize its videos. The problem: Facebook isn't particularly great at selling mid-roll ads. Low fill rates and low view counts have produced poor results for publishers creating Watch content so far. This has pushed some publishers to request that Facebook allow them to sell their own mid-roll ads in content they send to Facebook. Improving reporting metrics, opening up new ad formats and allowing direct ad sales might not help view counts, but they could at least help Facebook and its content partners extract more revenue from their existing inventory.
At Digiday, we're proud to say our subscribers are some of the most knowledgeable and intelligent readers in the world of media, publishing and advertising. It's why we value your opinions and insights so highly. If you'd like to participate in future Digiday+ research, join our exclusive panel here. Digiday also conducts research at each of our 40-plus annual events. Learn more about how to attend and take part here.
https://digiday.com/?p=276254