Unimpressed with revenue, publishers want to sell their own ads on Facebook video shows
December 1, 2017 • 5 min read
•
•
Facebook's ambitions to produce TV-like content has a problem: Creators still aren't happy with the money they're making off commercials and sponsorships Facebook sells. As a result, show makers are pushing Facebook to let them do the selling — and say they're willing to take their shows to other platforms if the terms don't improve.
Sources at four companies that have sold shows to Facebook, including one major media conglomerate and three digital publishers, said they have pushed Facebook to make it easier for them to sell mid-roll ads. They've also pushed Facebook on being able to sell sponsorships for Facebook Watch shows. Facebook has been hesitant to open up these opportunities, these sources said. "The response is always: 'We're considering it, but we're not there yet,'" said one Facebook-funded shows partner.
Facebook is selling mid-roll ad breaks programmatically, according to two ad buyers. The company is hesitant to open up these slots to publishing partners because it prefers to sell ads based on user targeting, rather than contextual placements made through direct buys, publishing sources said. Facebook has also been out pitching advertisers on show sponsorships, but they're pitched as part of broader Facebook media buys, according to an ad buyer. If Facebook gave publishers the ability to sell sponsorships for funded shows, it could lose out on some ad revenue, some publishing sources speculated.
Right now, Facebook takes 45 percent of all ad revenue generated from video ad breaks (though, in many cases, this revenue split only comes up after Facebook has recouped the money it gives to publishers to make shows and other videos every month.) It's unclear how the revenue split might be affected if publishers are given access to the ad slots, though many publishers would expect it to remain at the current revenue share — which is the same as YouTube's. With show sponsorships, Facebook could request the same share.
It's a crucial time for digital media as many digital publishers that placed bets on building big businesses by focusing on advertising revenue and video distribution on Facebook are still struggling to grow revenue. The hope that the reach provided by Facebook would eventually translate into consistent ad dollars is still largely unproven — and it's creating more urgency inside these companies to turn their Facebook video efforts into viable businesses.
"Facebook has been pretty good about trying to create monetization opportunities for us: We were part of the live deal, we're part of the mid-roll deal," said one Facebook Watch and mid-rolls partner. "But when they don't work, they need to help us come up with other answers on how we can make this into a business — that's how we're trying to put pressure on them."
Multiple publishers said they're increasingly pushing Facebook to improve its monetization products by pointing out that other social platforms have friendlier monetization terms. While Snapchat does not provide production funds for its shows, it does allow companies to sell ad slots inside the shows and evenly split the revenue. Twitter, meanwhile, is offering its Amplify video partners 70 percent of the ad revenue their videos generate on the platform.
"We're at a point now with our Facebook strategy, where we're thinking in some cases it makes more sense to get the second season of one of our [Watch] shows sponsored by an advertiser and then run it on Facebook or other platforms — and not have the show exclusively licensed by Facebook," said one Facebook Watch partner with multiple shows. "Right now, Watch is not delivering a huge audience — the shows that do are because the publisher has built up a huge audience on their pages. As a result, it's becoming increasingly clear that, where six months ago it wasn't a question that we wanted to bring shows to Watch, now we're questioning if we even should if [Facebook isn't] bringing audience or monetization in any sort of efficient way."
Facebook declined to comment on its future plans for selling into mid-roll ad breaks.
For publishers, Facebook's rules have limited how much money they can make with Watch shows that are funded by the platform. Facebook's original content partners, for the most part, have not been allowed to sell sponsorships and integrations for the programs, three sources said. Even when these sources had sponsors willing and ready to spend on their shows, Facebook rejected the deals.
"We're barely making any money off of [Watch shows] — it's all off the minimum [production] guarantees," said one Watch partner. "From a money perspective, Watch could be good if you can sell sponsors on top of it; otherwise, it's pretty meager."
It's important to note that while Facebook is subsidizing well over a hundred programs inside Watch, it's not funding every show. Publishers can independently set up Facebook Watch show pages to distribute serialized programming inside the section. Facebook has previously said that publishers are welcome to create Watch show pages for branded series they've made for advertisers, but these are not shows directly funded by Facebook.
The big issue for Facebook's Watch partners is the ability to sell into the mid-roll ad breaks that can appear inside shows. So far, Facebook's ad breaks monetization program has yielded scant revenue for publishers.
"We have argued to Ricky [Van Veen] and others that they have to let us sell [some of the mid-roll ad inventory; our own sales team can sell our own product better than they can," said one Facebook Watch original content partner.
"There are brands now who have seen these shows who want access to this type of programming," said another partner. "At some point there has to be an answer to how am I going to make money on your platform."
Some are optimistic that Facebook will eventually loosen its grip on mid-roll ad inventory and Facebook Watch show sponsorships. Of course, this will happen when publishers apply greater pressure on Facebook to do so.
"Facebook is very much long-term when it comes to how they plan to monetize video," said one Facebook Watch and mid-roll partner. "That's fine for Facebook, but publishers don't have the luxury of being long-term in how they monetize their content today. That's where Snap and Twitter are being rightfully aggressive with publishers."
https://digiday.com/?p=265921
October 2, 2023 • 1 min read
•
•
The publishers who attended DPS were focused on the potential upsides of applying the technology to their operations while guarding against the downsides.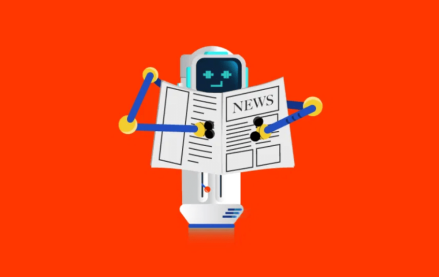 October 2, 2023 • 4 min read
•
•
Now that ChatGPT users can surf the internet for information, some publishers are reconsidering the weight of the issue.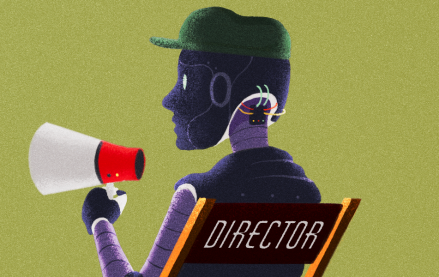 October 2, 2023 • 5 min read
•
•
As Meta makes celebrity-like chatbots, ChatGPT learned to "hear," "see" and "speak" while Spotify is piloting AI-translated podcasts.