News-feed change raises questions for the future of Facebook Watch
January 18, 2018 • 6 min read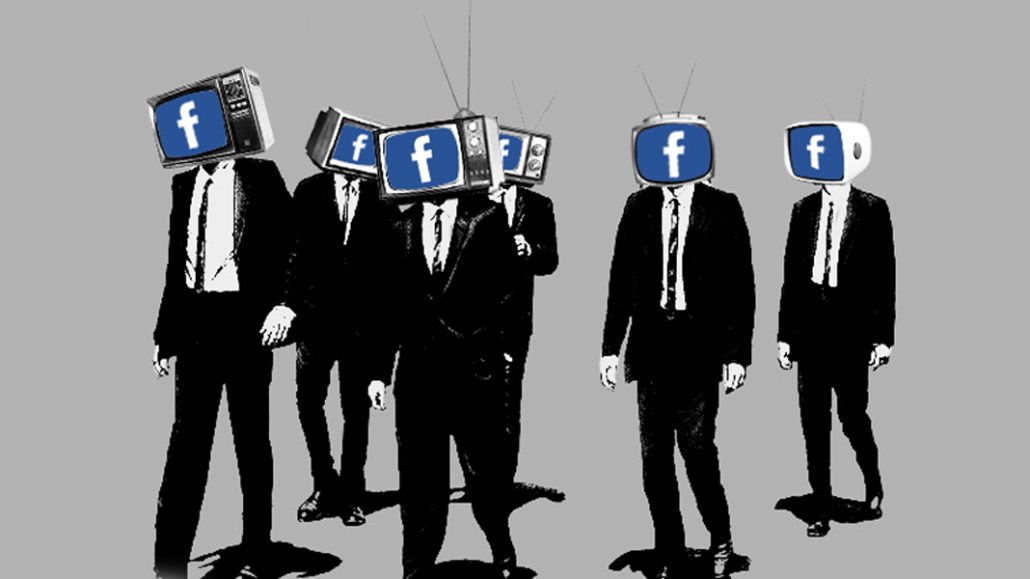 With algorithmic changes underway for Facebook's news feed, which will devalue most media content in favor of posts shared by users, the future of Facebook Watch will be tied to how well Facebook and video makers can get people to click over to the Watch section to view shows.
Right now, the vast majority of Watch viewing happens inside the news feed, according to four media companies that have sold shows to Facebook. When users follow a particular show, new episodes are then seeded inside the news feed like content from any other Facebook page that a user might follow.
"No one's going to the Watch tab; no one's going to your Facebook page, either," said a publishing executive. "And that's the issue; if our videos are not going to show up in the news feed, how are we going to get people to go over to Watch?"
Facebook has been experimenting with a few tools designed to get people to go to Watch. For instance, when a user follows a show, they will see a red notification when a new episode is available. Shows can also be featured at the top of the production company's or media brand's Facebook page, which usually have larger followings than Watch pages dedicated to individual shows.
But both of these tools have been available since Watch launched in August, and neither has helped create a habit among most Facebook users to go to Watch for the latest programming, multiple Watch partners said.
Yet there is some hope that Facebook won't completely cut off Watch programming from the news feed.
"Facebook has made it clear that they want to reward intentional viewing and deprioritize accidental or passive viewing," said a second Watch partner. "The whole philosophy behind Watch is intentional viewing: It's more premium, well-produced video that's meant to elicit a stronger reaction and repeated viewership from Facebook's audience."
Other Watch partners said Facebook has told them it will favor videos and shows that users choose to watch, with the thinking that this would make them more likely to show up in the news feed. Facebook already favors Watch shows that have repeat viewership, which indicates people are choosing to watch the show. That's a type of engagement that Facebook would support, along with programming that viewers interact with in some fashion. (Facebook is also testing a new feature called Watch Party, which allows multiple users to watch and interact with video at the same time.)
Another view is that whatever happens to the news feed, Facebook has committed enough resources to Watch and video in general that it's not likely to kill it just five months after launching, said one Watch partner. This is even after what many consider to be a misfire by Facebook to kick-start Watch with cheap and unscripted short-form shows.
"There is really no logic to them shuttering Watch at this point in time," said the second Watch partner. "They wouldn't have hired the executives that they have. I don't think Facebook is going to be fickle about their long-term play in Watch."
The hope for Facebook and its media partners is that Facebook can develop another YouTube-esque platform where users actively go to watch videos. Under this scenario, Facebook would likely spin off Watch into its own app — similar to what the company did with Facebook Messenger once it hit a critical mass. Facebook already has a dedicated video app for connected TVs, but it's easy to imagine a scenario where that app is available across platforms in the form of a spun-off Watch app.
But that's merely fantasy until Facebook can convince its users that it, too, is a video platform.
"At the end of the day, Watch has yet to become a thing," said an executive at a TV and digital media giant. "There's a lot of work that needs to be done before we can tell you whether we're bearish or bullish on it."
One point made by several Watch partners is how little Facebook's algorithm change will affect how much they're making from their Watch shows. There are two primary ways for video makers to earn money on Watch: getting Facebook or an advertiser to fund the show. In both instances, creators can turn a profit off of the production margin — and in Facebook's case, if the show makes more money from pre-roll and mid-roll ad revenue than it cost to produce, creators get 55 cents of every additional dollar made.
Facebook's ad program has not driven any meaningful revenue for most media partners, though, which means the only dollars that video creators see is from the margin they bake into a show's budget. Some Watch partners also have the opportunity to make additional money by redistributing the show on other platforms after Facebook's exclusivity runs out, but even here, Facebook is pursuing stricter deal terms that either give it longer periods of exclusivity or total ownership of the show.
There is some hope on the horizon: Facebook is warming to the idea of letting media partners sell their own ad inventory, including that available inside Watch programming — something many partners have pressured Facebook to do for months. This would allow media companies to sell broader, multiplatform ad packages that could include sponsorships and ad slots inside Watch programming, according to one Watch publisher, which previously was able to sell sponsorship for one of its Facebook-funded Watch shows but was rebuffed by Facebook.
"When someone makes that kind of pivot or acknowledgement, then it's easier for us to lean in because they eliminated that friction," said the TV and digital media executive. "Think about where Hulu used to be and where it is today: Hulu used to be about [selling] Hulu [ad inventory] first; then they realized they probably have a greater chance at success by giving media companies more flexibility to monetize their shows."
The common refrain among most media executives is that Facebook has the money and the power to do anything it sets its mind to. But it's set its mind to video for several years now, and the company hasn't had much to show outside of a few viral video clips and the LaVar Ball-starring "Ball in the Family," which many industry sources consider to be the sole hit out of Facebook's initial crop of funded shows.
If publishers are less willing to give Facebook a long leash after its decision to nuke the news feed, the video creators making shows for Watch will arrive at a similar decision at some point. Privately, some Watch partners are willing to acknowledge that making Watch shows is driven by Facebook's willingness to pay for it — not because they're certain Watch is the next big thing in video.
"Honestly, I'm very down on it," said the first Facebook Watch partner. "I just don't see people on Facebook caring about long-form shows, and I don't know how many people anyone can convince to do that [on Facebook]."
https://digiday.com/?p=272098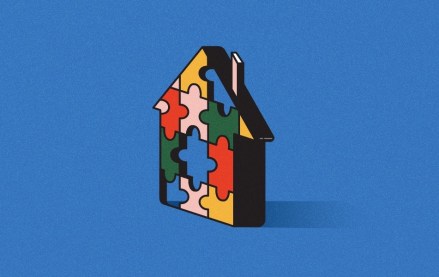 September 22, 2023 • 4 min read
Apartment Therapy's president Riva Syrop took the stage at the Digiday Publishing Summit to discuss the convergence of commerce and sponsorship revenue within its Small/Cool event.
September 22, 2023 • 4 min read
Media execs took stage at the Digiday Publishing Summit to discuss the growing importance of ROI in ad campaigns this year.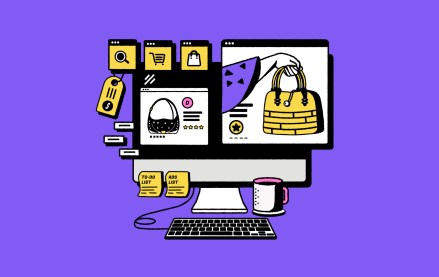 September 22, 2023 • 4 min read
CEO Satya Nadella said AI assistants will be as ubiquitous as PCs and will help users navigate across apps, operating systems and devices.