Digiday Research: More publishers see programmatic revenue growth in Europe than the US
April 20, 2018 • 3 min read
This research is based on unique data collected from our proprietary audience of publisher, agency, brand and tech insiders. It's available to Digiday+ members. More from the series →
At the Digiday Publishing Summit last month in Vail, Colorado, we sat down with 50 publishing executives to learn how dependent they are on programmatic for their digital revenues. Learn about how you can join our exclusive research panel here, or check out our earlier research on publishers' expectations for branded content and video advertising here.
Quick takeaways:
A smaller percentage of U.S. publishers increased revenues from programmatic advertising than European publishers, reflecting the relative maturity of those markets.
U.S. publishers are more likely than European publishers to get over half of their digital revenues from programmatic advertising.
There's a lot to dislike about programmatic advertising, with some advertisers lacking faith in it due to ad fraud, poor viewability and other factors. Despite advertisers' trepidations, publishers continue to see increases in revenues from programmatic advertising, according to Digiday's research.
Of the U.S. publishers surveyed by Digiday, 73 percent saw an increase in programmatic revenues in the past year. In 2017, programmatic spending in the U.S. jumped 27.8 percent to $32.56 billion dollars. However, the percentage of publishers whose programmatic revenue increased was less in the U.S. than in Europe, with 83 percent of respondents to a similar Digiday poll of European publishers reporting an increase.
Compared to the U.S., the European programmatic advertising market is more nascent. But Europe's programmatic growth is catching up to that of the U.S. In 2016, 73 percent of U.S. digital advertising was transacted programmatically, according to eMarketer. According to the IAB Europe just 50.1 percent of European digital advertising was. Programmatic spending in the U.K., which of European markets most closely resembles the U.S., grew 23.5 percent in 2017 to represent 79 percent of all U.K. digital advertising spend, according to eMarkter. Meanwhile, programmatic accounted for 78 percent of U.S. digital ad spend in 2017. Elsewhere in Europe, programmatic spend grew 39 percent in Germany.
Beyond the fact European publishers are increasingly adopting programmatic advertising, there are other reasons a smaller percentage of U.S. publishers than European publishers are growing their programmatic revenues. In the U.S., coverage of Donald Trump has been hard to monetize, as publishers look to avoid objectionable content. Additionally, declining referral traffic due to Facebook's news feed changes will have an outsize effect on U.S. publishers compared to European publishers. That's because 63.2 percent of Americans use Facebook, while only 41.7 percent of Europeans use it.
Because programmatic makes up considerably more of digital ad spend in the U.S. than in Europe, with the exception of the U.K., it's unsurprising that 33 percent of U.S. publishers rely on programmatic advertising for the majority of their digital ad revenue, while only 20 percent of European publishers do.
As programmatic continues to replace direct-sold advertising, publishers will increasingly count on programmatic for their digital advertising revenues. In a move that reflects the growing importance of programmatic advertising, The New York Times merged its programmatic sales team with its larger sales organization.
Programmatic is becoming nearly ubiquitous, but there are some ignoring it — including 7 percent of U.S. publishers in Digiday's survey — such as local news companies in the U.S. Few major publishers have avoided it, with BuzzFeed, one of the last programmatic holdouts, finally acquiescing this year. Embracing programmatic won't solve revenue woes, either, as left-leaning publisher ThinkProgress discovered.
The Guardian's lawsuit against Rubicon Project highlights how programmatic could represent a larger portion of publishers' digital ad revenues if it weren't for the high fees taken by ad tech middlemen. A report by WARC on worldwide programmatic spending in 2017 found that as much as 55 cents of every dollar spent by advertisers on programmatic advertising went to ad tech vendors.
https://digiday.com/?p=284370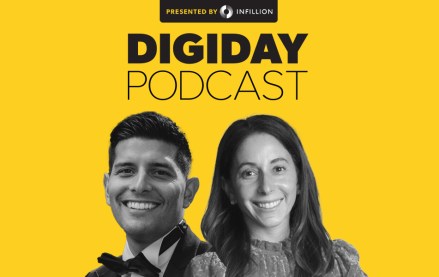 September 26, 2023 • 3 min read
In a live recording during the Digiday Publishing Summit, the news executives called for more nuanced conversations with advertisers around their brand safety concerns.
September 26, 2023 • 4 min read
After investing in one generative AI startup and suing another, the company will let customers create images on its website and an API.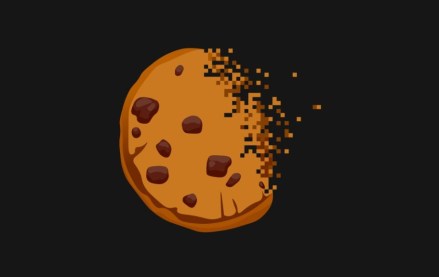 September 25, 2023 • 1 min read
During the Digiday Publishing Summit, execs from companies including Condé Nast, Dotdash Meredith and Thomson Reuters assessed the industry's readiness.