Digiday Research: Publishers look to branded content and video to grow revenues
April 18, 2018 • 3 min read
•
•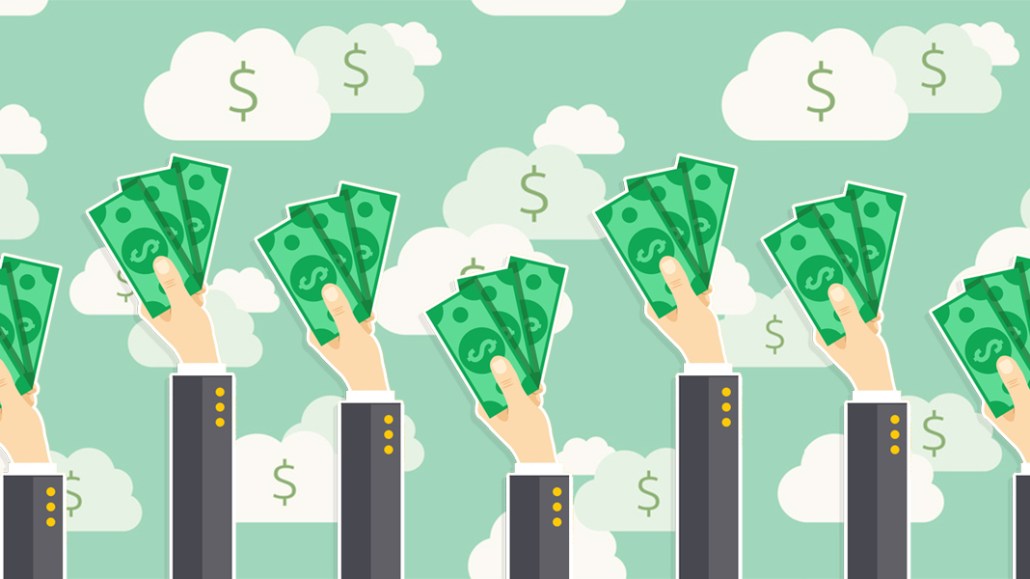 This research is based on unique data collected from our proprietary audience of publisher, agency, brand and tech insiders. It's available to Digiday+ members. More from the series →
At the Digiday Publishing Summit last month in Vail, Colorado, and at Digiday Publishing Summit Europe in Monaco in February, we sat down with 133 publishing executives to learn what revenue streams they expect to grow as a follow-up to our previous research. Learn about how you can join our exclusive research panel here.
Quick takeaways:
Less than half of publishers in Digiday's surveys expect revenues to increase from display advertising.
Nearly three-quarters say video revenues will go up.
Branded content is the revenue channel most expected to grow.
Not all publishers with consumer revenue streams believe they will grow.
In Digiday's previous research, display advertising, video advertising and branded content were the only three channels that at least 75 percent of publishers were monetizing. Of the surveyed publishers, 98 percent reported that they earned revenue from display advertising. However, only 47 percent of the same publishers expect to these revenues to grow.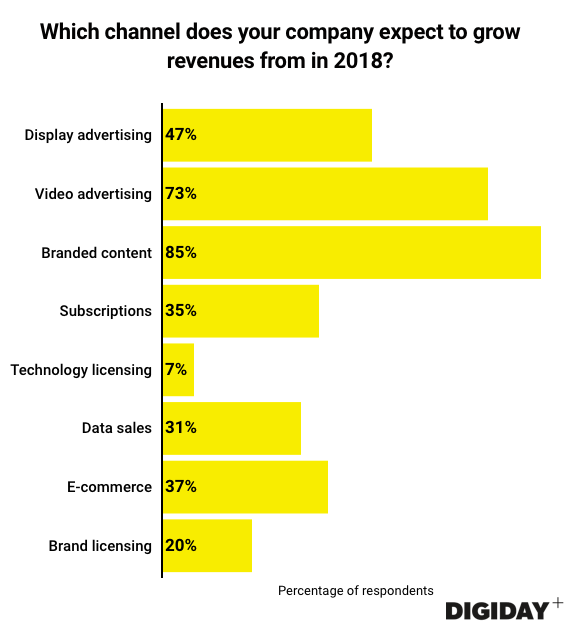 Spending on digital display advertising is expected to reach $48 billion in the U.S. by the end of 2018. But respondents to Digiday's surveys aren't optimistic that their revenues from digital display ads will increase.
Facebook and Google are continuing to dominate digital advertising, with 60 percent of all digital ad spending going to them. In the U.K., the duopoly accounted for 54 percent of digital ad spending in 2017.
Despite publishers' pessimism about display ad revenues, many expect video ad revenues to grow. Seventy-five percent of the publishers Digiday surveyed make money from digital video, and 73 percent expect these revenues to increase. This optimism comes even as Facebook and Google get 66.1 percent of all video ad spending, the pivot to video failed for some publishers and ad buyers doubt that publishers can offer them premium inventory.
Eighty-five percent of respondents to Digiday's surveys expect branded content revenues to grow. Research from Native ad platform Polar estimates brands to spend $7 billion on branded content globally in 2018, up from $5 billion in 2017. Publishers' optimism could stem from margins on branded content. Compared to display advertising, branded content has higher margins even if it comes with challenges. Roughly 40 percent of U.S. publishers surveyed by Digiday in 2017 said the margins on their branded content exceeded 50 percent.
Consumer revenues from e-commerce and subscriptions have been frequently discussed as a solution to publishers' declining digital ad revenues. However, only 35 percent of publishers expect subscription revenue to grow, while 46 percent have a subscription product. Similarly for e-commerce, 43 percent of publishers sell products online, but only 37 percent expect to sell more than they already do.
Digital-only media companies that lack the loyal audience of legacy publishers could struggle to get consumers to subscribe. As one attendee at the Digiday Moguls event in March said, "For digital-only sites, no matter what number you put in front of users, I think [subscriptions are] going to be too expensive."
Publishers hoping to get into e-commerce face a different challenge: Amazon. "If Amazon has [the product], we're not going to touch it," said an anonymous publisher at the Digiday Publishing Summit. "We need to be one of the only companies on the internet that has that product. Our success is all off of our niche." As Amazon ventures into more categories, the days of banking on niche products are unlikely to last.
https://digiday.com/?p=283988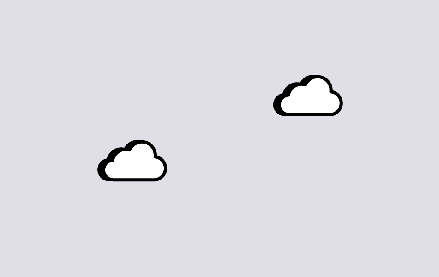 November 29, 2023 • 6 min read
Reducing carbon emissions from the digital ad ecosystem is an important priority, but various players are skeptical that much can — and is — being done to practice sustainability.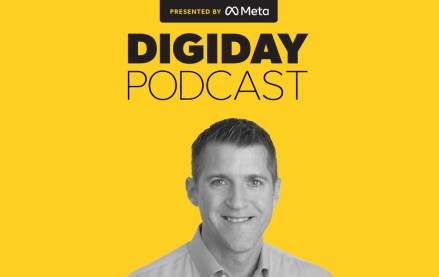 November 28, 2023 • 4 min read
Google's vp of global ads is confident that cookies will be gone from Chrome by the end of next year, despite all the challenges currently facing the ad market.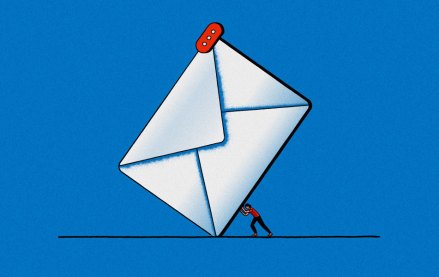 November 28, 2023 • 6 min read
Some email newsletter platforms' click-through rates are actually click-to-open rates, which are measured against the number of emails opened rather than the emails sent. But buyers seem to prefer it that way.