Citroen and Peugeot want to sell more cars online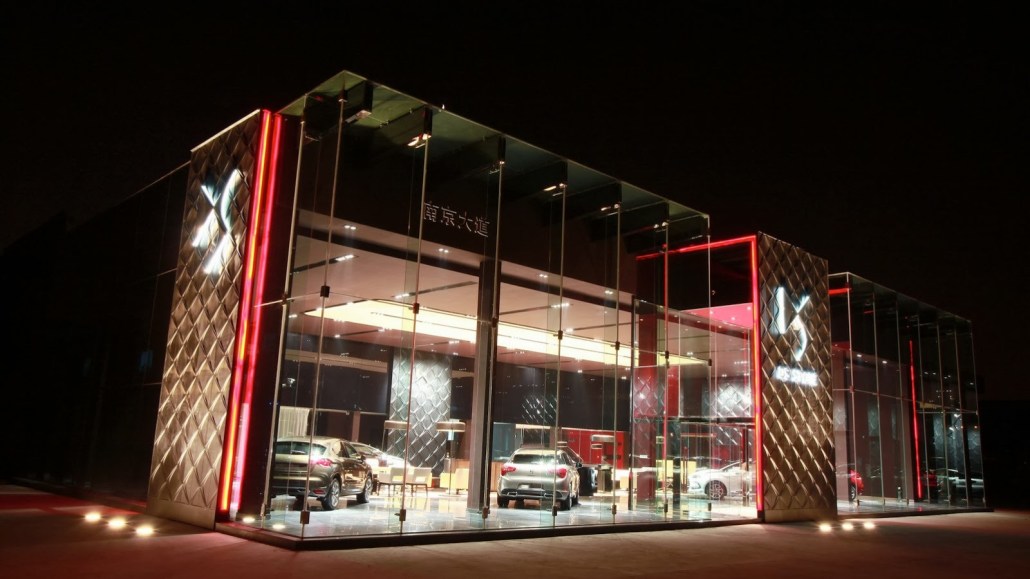 Online now plays such a key role in how people decide what car to buy that the owner of Citroën and Peugeot, PSA Group, believes the next logical step is to allow them to purchase from a virtual showroom.
Prospective buyers will have that choice in the near future as the car manufacturer gradually introduces the feature across Europe following its arrival in France earlier this month. New Peugeot, Citroën and DS vehicles can now be bought online, building on PSA Group's earlier efforts to sell directly to buyers.
The group has quietly tested the service for Citroën in Brazil since 2016, securing around 200 online orders. In January, it set up an online store for Peugeot in the U.K., which was followed by another for the DS7 Crossback model in eight European countries in March. Moving forward, customers will not only be able to purchase PSA Group vehicles online, but they will also be able to arrange financing for the cars, trade in their older models and finalize their orders at dealers, should they prefer. Prospective owners will soon be able to start online applications for financing, among other planned developments.
The way people buy cars is "more and more multichannel," and "nine out of 10" customers begin the process on the internet, claimed Claudine Borel, Citroën's head of advertising for Europe.
Recent research from Cars.com revealed more than four in 10 (43 percent) shoppers don't contact a dealership before they visit one. Yet they arrive armed with reviews and insights from several online channels.
Borel declined to reveal further details so early into a shift that could save PSA Group a lot of spend on marketing and dealerships networks. Being able to sell directly to consumers means the group could recoup some of the money spent on fees dealers charge. On the marketing front, it would allow the car brands to exert more control over the customer relationship (data) that dealerships have owned to date.
While dealers have raised concerns that an uptick in online car purchases could threaten sales jobs, Peugeot's dealerships are positive following clear agreements with the car manufacturer. Among the stipulations is a fixed residual margin to the dealer in exchange for it delivering the car and taking care of the service.
Depending on viewpoint, online is either the only way cars will be sold in the future or a hyped notion that consumers will reject. However, if a litmus test exists for the potential of online car retail, the recent emergence of Amazon in this market would be it.
Amazon is reportedly amassing a team of car specialists in Europe with plans to launch online car sales beginning in the U.K. The retail behemoth ran tests with Seat in France and Fiat in Italy last year, though both had more in common with sophisticated lead-generation services than true online car sales. Neither allowed prospective owners to complete a purchase online in one go; instead, the process was split into stages that required them to visit a dealer to conclude the deal. Should the Amazon rumors prove true, pressure would mount on the automotive industry to create more services that seamlessly bridge both online and in-person shopping experiences in the same way it has for retailers.
PSA Group's foray into e-commerce is part of its "Push to Pass" plan to deliver 10 percent revenue growth between 2015 and 2016, before targeting an additional 15 percent growth by 2021. In turn, the business is making major changes across all its brands, the most recent being its decision to centralize all its advertising into Betc, the same agency that oversees Peugeot's advertising. To avoid potential conflicts of interest, the team for Citroën was spun off into a separate agency dubbed Traction.
The agency's formation earlier this month has already changed Citroën's marketing, with digital representing between 25 and 30 percent of its media plan, said Borel, adding that digital's share could increase in certain cases.
"We no longer think TV first, even though it is an important element; we must integrate the range of formats from the moment of creation so that it impacts on all broadcasting media," Borel said. "The agency will work on the creative side of things. It is up to them to be a source of proposals with innovative plans and 360-degree campaigns."
https://digiday.com/?p=246982