'Retention is a key strategic element for all publishers': European publishers focus on churn
February 21, 2019 • 4 min read
With growing confidence in their own subscriber acquisition strategies, European publishers are making retention a higher priority this year while satisfaction with platform support has declined, according to a report from German media house Axel Springer.
The Guardian, Financial Times, Le Figaro, Schibsted, Axel Springer's Bild and Business Insider, along with U.S. titles including The Wall Street Journal, The Washington Post and The New York Times, were among the 34 publishers taking part in the survey about their paid content strategies. The findings were taken during Axel Springer's sixth annual Paid Content Summit in Germany this month, so naturally, the attendees were publishers with paid content offerings.
"With the paid subscription business becoming more mature and advanced over the last year, retention is a key strategic element for all publishers in the market," said Stefan Betzold, managing director Axel Springer News Media National Digital. Both Bild Plus and Welt Plus operate freemium models, last October together they reached the 500,000 digital subscribers, with over 400,000 coming from Bild.
Betzold was unwilling to share Bild's retention rate partly because publishers measure it in different ways, a complaint made by others, but he did say Bild has a subscriber lifetime of about 12 months if they come from its desktop or mobile site, this increases when people subscribe via its app.
Last year, publishers scored churn prevention the fourth most important factor for the year ahead, this year the second most important.
The mood around asking readers to pay for premium content is more buoyant: The report found that 79 percent believe the willingness to pay for digital content is increasing, up from 70 percent last year. Over half of respondents said that subscriber revenue will be their most important revenue line in 2019, ahead of native and display advertising.
The highest conversion rates happen on owned-and-operated platforms where readers have sought out the publisher or are already familiar with the title, readers visiting platforms are often there for multiple reasons. French news publisher Le Figaro and Norwegian publisher Amedia reiterate this point, the latter saying that 90 percent of conversions are done on its own digital editions.
Le Figaro has over 110,000 digital subscribers with a homepage conversion of less than 1 percent: Le Figaro had 23 million unique users in December, according to Bertrand Gié, deputy director of the Le Figaro news division. Publishers are less satisfied with support from platforms compared to last year, according to the report.
"Unfortunately, there's not much recruitment through platforms; it's a very small percentage," said Gié. He noted the caveate that the publisher doesn't use either Subscribe with Google (although it is in ongoing conversations with the platform) or Facebook's subscription product through Instant Articles. "That may be our fault, maybe don't have the right data or the right subscription offer, but we have to admit it's not really working."
Publishers scored Google, Facebook, Apple, YouTube and Amazon on how supportive and important they each were to publishers paid content strategy. Mostly, platforms score lower on both counts than last year (publishers weren't asked about YouTube in 2018, and Apple scored marginally higher in importance for 2019).
In addition to its own properties, Le Figaro is generating new subscribers through Apple App Store (Apple News isn't yet available in France). Other publishers have also claimed this, although Apple still holds the data.
"I've heard of no example of a publisher who is happy with Instant Articles for subscription," said Gié, who has been a hold-out on the Facebook faster-loading feature. He added that one publisher has generated less fewer than 10,000 subscribers through Instant Articles since the product launched in late 2017.
When asked to comment on this piece, Facebook points to data form April 2018 showing that Facebook's alpha test yielded a 17 percent average lift in subscriptions. Publishers have previously had mixed results from the subscription products Facebook and Google launched, the two platforms who have gone the furthest in working with publishers on subscriptions.
Although Betzold countered it's appreciative of initiatives from Google and Facebook, but they need to go further than offering a sign-up product feature.
"The key lever for freemium subscriptions via the U.S. platforms is not only an optimized conversion funnel but even more improved visibility for paid content in search or the news feed," he said. "Currently, paid content, especially for freemium models, are pretty discriminated against other free content in their visibility."
Publishers have learned the hard way not to rely on platforms to drive their business goals, whether they ever should have is questionable. But they're getting more realistic about how platforms can play a part in driving their subscriptions business, which usually comes from marketing spend. For Norwegian publisher Amedia, which publishes roughly 2,000 articles daily, Facebook's community element is useful for speaking with readers and for surfacing relevant pieces readers might have missed.
"The key element for us is utilizing Facebook for retention purposes, which doesn't undermine our brands and the value our readers perceive from their subscriptions," said Pål Nedregotten, evp at Amedia. "That perceived value is key. If we lose that, then we would have every reason to worry about our future prospects."
https://digiday.com/?p=322892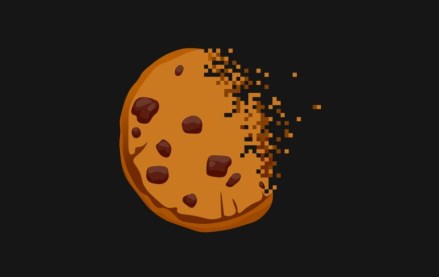 September 21, 2023 • 9 min read
Publishers who attended the Digiday Publishing Summit opened up about their top challenges, concerns and curiosities during closed-door, anonymous town hall meetings.
September 21, 2023 • 4 min read
WBD is seeing ad revenue growth from its YouTube channels and engagement on Threads surpass performance on X.
September 21, 2023 • 4 min read
Powering all of Amazon's hardware is an updated large language model, that could help connected devices actually be smarter.