'Churn and burn': Publishers are prioritizing subscription volume over immediate revenue
June 15, 2020 • 4 min read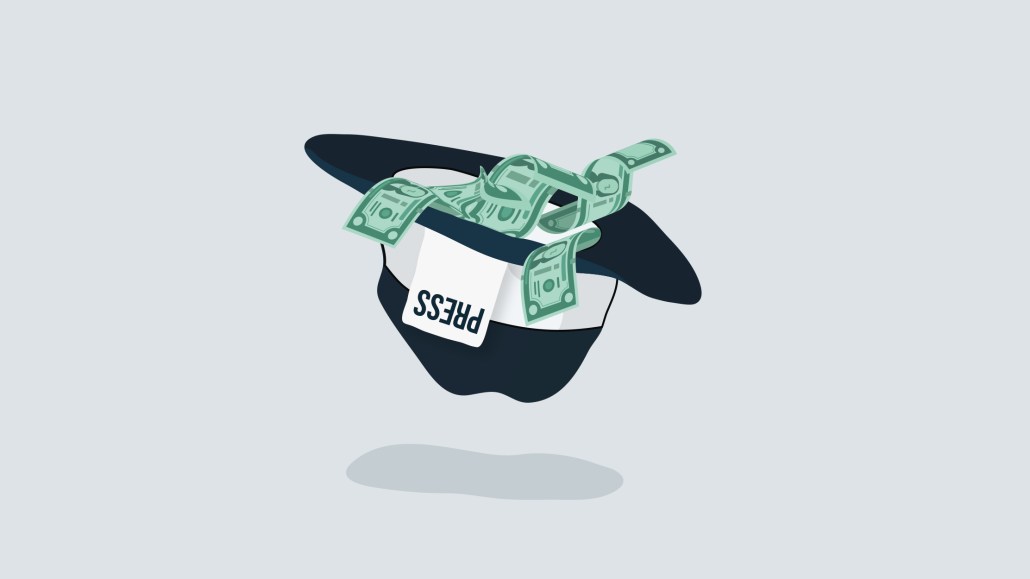 Photo Credit: Ivy Liu
Like a lot of media trends spinning out of the pandemic and disconnecting legacy business norms with new in-market realities, there is a widening gap between the volume of publishers' overall subscription numbers and the revenue that follows. And in that gap lies a cruel contradiction – growth twinned with downsizing.
Subscriber numbers have spiked across media companies but, coupled with a crash in other revenue lines, that's still left robust subscription publishers vulnerable. Dennis Publishing said two-thirds of company revenue comes from subscriptions but plans to cut 15% (60 people) of its workforce. The Atlantic grew 90,000 new subscribers since March but had to cut 17% (68 people) from editorial, live events and marketing. The Economist Group, which has 1.6 million subscribers as of December 2019, had to cut 7% (90 people) in its events, client solutions business and its marketing communications agency.
Aside from the tough ad market and global recession, subscriber acquisition economics are at play. Acquiring new readers costs more than keeping them: High acquisition costs plus high churn rates lead to low customer lifetime value and low revenue, making a solvent and profitable subscription business tough in the best of times.
Between March and May this year, the growth of revenue per subscriber slowed by 59% between compared with the 12 months prior, according to subscription platform Zuora. Publishers piled on to offering free or cheap trials, like $12 for 12 months. The subscription growth rate for digital news subscriptions grew 110%, Zuora found.
The last few months have been a perfect storm for publishers who can't quit the sugar rush of cheap acquisitions. Reader thirst for information coupled with publisher subscription house ads are filling the dearth of brands buying inventory.
"There's been massive traffic, five times the volume we're traditionally used to, and there's been a 10-times growth in closing subscribers," said CEO of subscription platform Zephr, James Henderson. "But there will be a huge retention issue in between six and 12 months. When acquisition is a bit lazy or it's a non-nuance product, you can churn and burn. It's a legacy, media-wide problem."
Ideally, publishers should never spend more than a third of their average lifetime customer value on acquiring new subscribers, he said. More tailored products and pricing improve publisher chances of increasing retention. For instance, segmenting coronavirus cohorts, understand their reason for subscribing, then build more value through ancillary products like event access, exclusive videos, podcast, puzzles or cooking apps. Re-acquiring lapsed users is also a missed opportunity, Henderson added.
Publishers have also dropped paywalls as a public service during a global health crisis. The Seattle Times, which felt the sharp edges of coronavirus before other parts of the U.S., recognized the need for unlimited access and lowered the paywall.
"The general sentiment across the subscription economy has been how can we give more access to critical information," said Amy Konary, global vp of Zuora's Subscribed Strategy Group. "Building relationships with subscribers around that time for information sharing is paramount." Subscription platform Piano found that early aggregate retention numbers across publishers are promising.
In April, the number of publishers offering free trials or subscription plans increased to 18%, Zuora found. For existing subscribers, it noticed a four-fold increase in pausing or extending the subscription. Subscription companies offering payment relief also increased by 2.5 times. Cumulatively, this lowers the lifetime value of a subscriber and the amount of company revenue.
There is a strong argument for sampling and growing a new reader pool. The Financial Times lifted its paywall during Brexit coverage in 2016 it drove subscribers by 600%.
And smart pricing can be done without heavy discounting. Bloomberg Media will trial a two-year subscription offer for super engaged readers at a discounted price, the economics of lengthening the average lifetime customer value allows it to be able to do so. In any case, adding a third option—deploying the rule of three—should up the appeal of its middle offer, an annual subscription, said Lindsay Horrigan, global head of subscriptions & consumer marketing of Bloomberg Media.
Coronavirus notwithstanding, publishers broadly have increased their average revenue per user. U.K. news publisher The Telegraph had a blended average revenue per subscription of £200.96 ($251.65) in April this year, up from £194 ($242.93) in January, when it started sharing self-reported numbers and pulled out of independent Audit Bureau of Circulations reporting. Last week, it announces it was repaying its furlough money after remaining profitable, growing subscribers by 200% in March to reach 500,000.
The line shifts as publishers have to decide to what extent their content is worth paying for and what is a public service.
Business Insider defended its choice to put an article about Bon Appétit staffers experiencing inequality behind the paywall because it drove more people to subscribe than any other story it's published, and this sends a message to the newsroom. Business Insider pumps out £1 for a monthly trial before increasing to £10 a month.
"There's a cultural transformation and skillset transformation," said Konary. "People are making an educated guess about what will help drive paid subscriptions, it will evolve over time."
https://digiday.com/?p=369820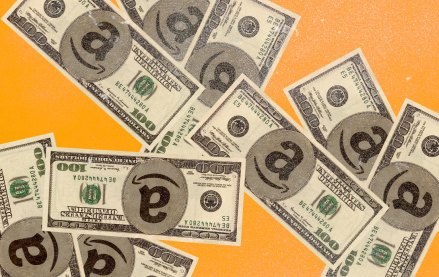 September 27, 2023 • 6 min read
The agency accused the e-commerce giant of conducting a range of anticompetitive behaviors that hurt both shoppers and sellers.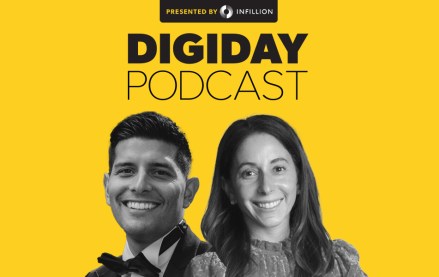 September 26, 2023 • 3 min read
In a live recording during the Digiday Publishing Summit, the news executives called for more nuanced conversations with advertisers around their brand safety concerns.
September 26, 2023 • 4 min read
After investing in one generative AI startup and suing another, the company will let customers create images on its website and an API.