After the Cambridge Analytica scandal, advertisers rethink Facebook data
March 22, 2018 • 4 min read
•
•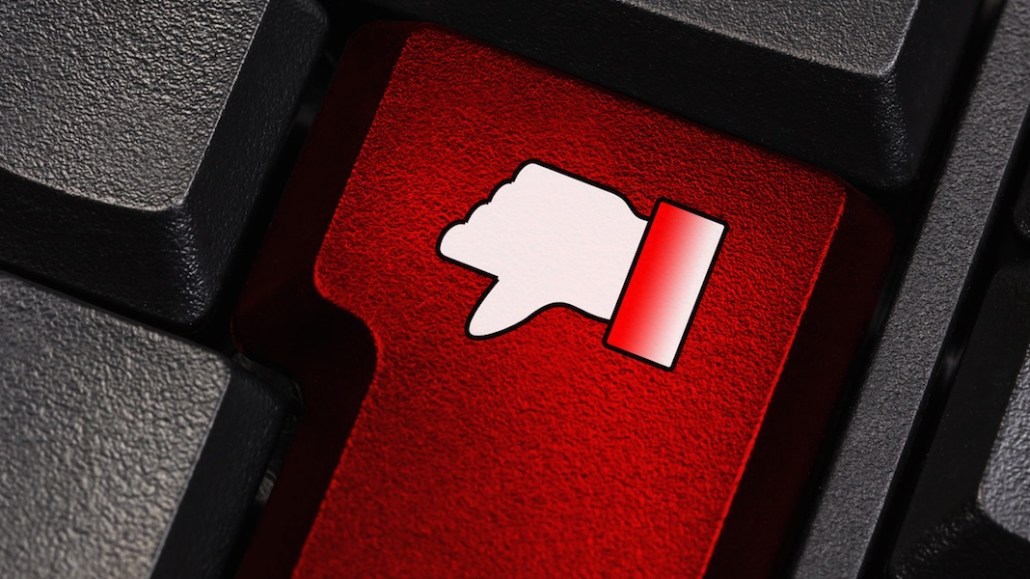 Marketers might need a fallback plan for personalizing online campaigns, as precision marketing is at risk in the wake of the Facebook-Cambridge Analytica data scandal.
Regulation has never looked more likely for Facebook and its peers. Facebook founder Mark Zuckerberg has been called before regulators on both sides of the Atlantic to explain how it upholds user privacy. For an online ecosystem founded on companies like Facebook selling user data to advertisers, regulation could have big ramifications.
No advertiser has openly spurned Facebook yet. Instead, advertisers will wait to see how the threat of regulation develops, according to eight agency executives interviewed by Digiday. In the meantime, they are likely to investigate how their own campaigns and apps are using Facebook's data.
"If Facebook were forced to change the way it uses data or the way its ad products work, then advertisers may become less enamored with it," said Debra Aho Williamson, principal analyst at eMarketer.
Ultimately, "you must use your conscience, not just your data, to make your decisions," said one agency executive, who noted that none of the agency's clients have voiced concerns about the data breach despite being employed to manage Facebook campaigns. "The cost of advertising on the two biggest and most effective sites in the world is you need to be prepared to monitor them, and you need a policy in place about how you work with them."
Establishing a data strategy that acquires and processes personal data the right way just shot to the top of marketers' to-do lists.
"If you're a CMO, then you're looking at the way you've used Facebook's data and seeing what tactics you can move away from that will still give you reach, but have zero liability," said another agency executive, who spoke to Digiday on condition of anonymity.
From the drop in Facebook's share price to the spike in people researching internet privacy, the Cambridge Analytica scandal demonstrates the extent to which bad practice can damage consumer trust. The General Data Protection Regulation is a natural consequence of events like these and is more important than ever to brands.
Ed Preedy, managing director for GumGum's European business, said the artificial intelligence company is now seeing brands "rightly scrutinizing how the data they use is sourced as well as exploring how contextual solutions can help serve relevant ad messages without the same reliance on data."
Advertisers are thinking twice about how Facebook data is handled now and could be handled in the future. Scrutiny into the social network's data practices could blunt targeting and measurement across all its platforms. If Facebook advertisers have less data to use or have limited access to third-party measurement, that could affect how much brands are willing to pay for its ads, and consequently, the social network's bottom line. Even then, observers believe the social network will pull through; a regulated Facebook would still be too big and brands hard-pressed to find an alternative technology giant that offers data as rich as its own.
"Advertisers have a shared responsibility with Facebook and Google to force change," said Alex Miller, founding partner at agency Byte London. "We will have more influence by working collaboratively with the platforms rather than by threatening to boycott them."
Facebook shares its regulatory woes with its peers. The web is littered with companies profiting from people's data. Indeed, the share prices of Amazon, Apple, Netflix and Google also tanked amid the global backlash to the Cambridge Analytica scandal.
Matt Brittin, president of EMEA business and operations for Google, said he was "worried about consumers trusting technology" at such a turbulent time. When addressing the potential risks posed by regulation to Google's advertising business, Brittin noted the difference between the intent data Google sells to advertisers and the more people-based alternatives from its rivals. Distinct from social, Google "neither knows nor cares who you are actually," Brittin explained. "What we know is that someone in Kings Cross, London, is searching for running shoes."
"When it comes to Google, the advertising value is created because of our ability to connect intent to an answer that is commercially valuable," Brittin said. "We don't have social graph data on you, but we do make it possible for companies to combine their data, like CRM, with those [search] patterns."
https://digiday.com/?p=280644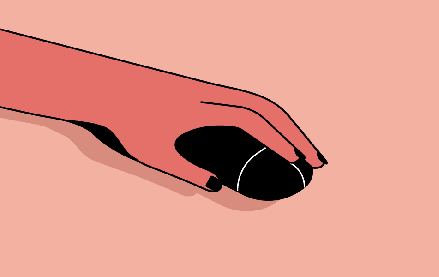 December 1, 2023 • 3 min read
People claim that the role of chief diversity officer is vanishing. However, AI is booming, and the CDO can help ensure responsible AI.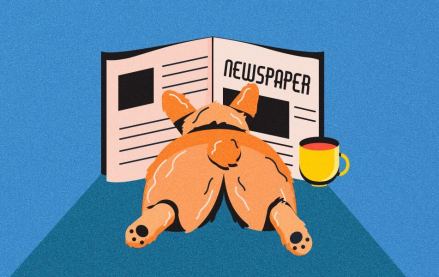 November 30, 2023 • 4 min read
Digiday+ Research found that publishers' programmatic ad revenue didn't quite live up to expectations this year, but they still see it as a growth area.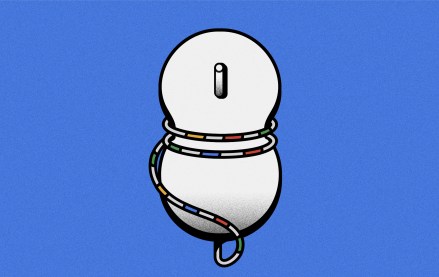 November 30, 2023 • 13 min read
For a couple of publishers, referrals from Google are down upwards of 60%.