BuzzFeed expands creator network to produce more content while keeping fixed costs down
June 26, 2023 • 6 min read
•
•
Ivy Liu
BuzzFeed is working with more external content creators to increase its short-form video output without having to increase its fixed operational costs, at a time when BuzzFeed is laser-focused on profitability.
"What we wanted to do is to be able to set up a business structure that allowed us to work more with external people," said Jess Probus, svp of BuzzFeed editorial. "It's primarily about financial flexibility, and then also creative flexibility for the creator."
Across all of its verticals, BuzzFeed is currently working with 170 creators as part of its creators program, 70 more than this time last year.
Working with more creators on a contract basis allows BuzzFeed to have a more flexible and efficient cost structure because the company is able to tap creators for specific projects when needed, Probus said. It's cheaper than hiring creators as full-time employees, like BuzzFeed did in the first iteration of the program back in 2018, she added. However, BuzzFeed declined to share how much money the company is saving by enacting this strategy, and declined to give any financial details about its contracts with creators.
BuzzFeed makes money from creator-led content through ads running against those videos on social platforms, as well as from branded sponsorship deals with advertisers. BuzzFeed didn't share how much money it's making from creator-led content, but Probus said the media company works with creators in a variety of ways, from its formal creators program to full-time, freelance, part-time, project-based, contract, commission and talent deals. They range from one-off deals to longer-term contracts that typically last six months to a year, she added. 
"The biggest change is that most of those creators at the beginning [of our creators program in 2018], were all full-time employees. And that sort of limits how many creators you can work with. At some point, there's only so many staff that you can have," Probus said. She would not say how much money is being saved by working with contracted creators versus hiring creators as full-time employees.
One media executive, who traded anonymity for candor and who has worked on these types of deals, said that the cost of getting a successful freelance creator to produce short-form video content is "not that different" from a full-time employee's salary. However, a full-time employee comes with additional overhead business expenses that add about 15% per employee, they said.
And should a media company need to reduce their overhead expenses due to business pressures or a soft advertising market, they can do so by quietly working with fewer content creators, rather than the more publicly-damaging decision to fire full-time staff, the media exec added.
Why BuzzFeed is working with more creators
Over the years, one of the challenges BuzzFeed experienced with having full-time creators on staff was the creators would grow their followings and oftentimes eventually leave BuzzFeed to pursue their own projects, Probus said. One notable example is Quinta Brunson, who is now the creator and star of the ABC comedy series "Abbott Elementary."
That turnover of full-time staff was "jarring," Probus added. Not to mention the backlash BuzzFeed received when a number of content creators left the company and posted videos airing their grievances around wanting more creative control, freedom and ownership of their work.
BuzzFeed CEO Jonah Peretti pointed to creators as an opportunity for the company's future growth during an earnings call for shareholders on May 9, following a reorganization of the company that included the shutdown of BuzzFeed News and 180 job cuts.
In the first quarter of 2023, BuzzFeed's viewership of short-form content across platforms surpassed 1 billion views on both Instagram Reels and YouTube Shorts, BuzzFeed president Marcela Martin said on the May earnings call — nearly all of those videos were creator-led. Creator-led content generated twice the views per video compared to content not featuring a creator, Peretti said during the call.
A flexible content production model with both full-time and freelance staff allows publishers to "adapt given [the] market conditions, relatively seamlessly," according to Oren Katzeff, CEO of Literally Media, former head of programming and network for Tastemade, and former president of Condé Nast Entertainment.
During certain quarters or months of the year, publishers will produce "more content than others … due to things like monetization — CPMs, RPMs as well as just general advertising demand," which tends to pick up in the third and fourth quarters of the year, Katzeff added. A flexible workforce model allows a publisher to adjust content production — and the people they're paying to make that content — to meet that demand, he said.
Jonathan Chanti, president of influencer marketing agency Viral Nation Talent, said 90% of the agency's deals with creators have this flexible model.
BuzzFeed will host more in-person events for creators this year, both as an opportunity for content creation and to develop deeper relationships with external talent, said Hannah Bricker, gm of Tasty and lifestyle at BuzzFeed. This month, Tasty hosted a week of in-person events to brainstorm ideas for its newest class of seven creators participating in its residency program, which helps emerging creators grow their audience and skills. It also put together an event in Los Angeles for over 75 creators.
Later this year, Tasty will host a food festival to create content onsite, Bricker said.
There's no "cookie cutter" publisher-creator deal
Digiday spoke to six creator agency and media execs who have negotiated these deals to determine how much it typically costs a publisher to work with a creator on short-form video content.
Creator deals with publishers are usually broken out into two buckets. The first is a longer-term partnership where publishers work with creators to produce content on different social platforms and in different formats and is typically a revenue-sharing deal. The other is a talent partnership deal with a one-time fee, where the creator is brought into an existing show or stars in a specific series.
Revenue-sharing deals can give creators up to 75% of the ad revenue generated by their videos, said the anonymous media executive. Talent fees can range from hundreds of dollars to the low thousands per episode.
However, there is no "cookie cutter deal," the exec said, a sentiment echoed by all of the creator agency and media execs Digiday interviewed for this story. The money creators stand to make is dependent on who the creator is, what their rates are, how much content the creator will make for the publisher and how long the deal will last. When a brand sponsor is involved, deals can range from the low thousands to low six-figures, they added, though they noted they are seeing fewer deals on the higher end of that range recently.
An exec at a talent agency that represents creators, who also asked to speak anonymously, said deals they've done for creators with large digital publishers paid out a flat fee, though sometimes bonuses were tied to performance. Publisher deals with creators can range from a couple hundred dollars to seven-figures, they said, depending on how established the creator is and the size of the deal.
Creators can typically charge $5,000 to $10,000 for a branded TikTok video, said Jay Powell, svp of influencer and creator marketing at agency Crispin Porter + Bogusky. But creators' managers can also take up to a 20% cut of a deal, he added.
This article has been updated to note that BuzzFeed employs some creators in a full-time capacity.
https://digiday.com/?p=508409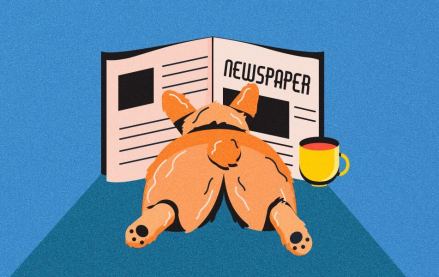 November 30, 2023 • 4 min read
Digiday+ Research found that publishers' programmatic ad revenue didn't quite live up to expectations this year, but they still see it as a growth area.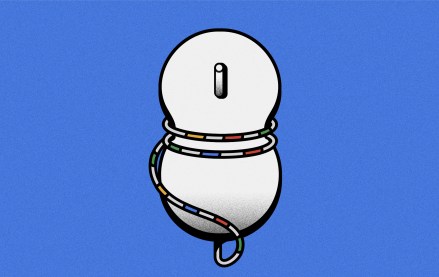 November 30, 2023 • 13 min read
For a couple of publishers, referrals from Google are down upwards of 60%.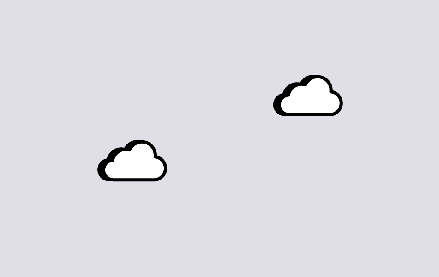 November 29, 2023 • 6 min read
Reducing carbon emissions from the digital ad ecosystem is an important priority, but various players are skeptical that much can — and is — being done to practice sustainability.