Bloomberg, Axios, Politico, other business publishers rethink subscriber retention during the economic downturn
January 26, 2023 • 6 min read
•
•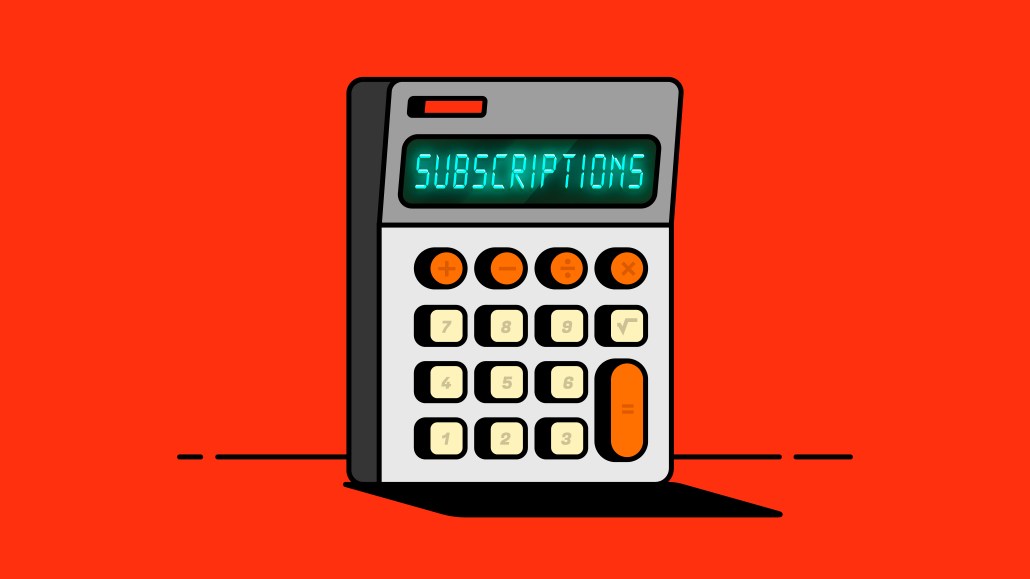 Ivy Liu
The economic downturn has made its mark on publishers' advertising businesses in more ways than one. A less-than active Q4 2022 caused some ad leads to scramble for last minute, in-quarter campaigns, while other publishers decided to push back their event timelines in 2023 in hopes that giving sponsors more time will lead to more revenue.
But the economy's effect on subscription revenue is still unclear as subscribers and media companies alike evaluate what subscriptions they can afford in 2023.
The strain will put pressure on media companies balancing their own bottom lines as inflation rises and puts more scrutiny on what their main subscribers — companies and individuals who expense the high-priced subscriptions — are willing to pay for business reporting.
The price point of these premium subscriptions, often aimed at businesses and corporate customers, runs the gamut:
A digital subscription to Bloomberg is priced at $35 per month or $300 per year (after a paid three-month trial period priced at $2 per month). Bloomberg also offers group subscription rates starting at $275 per person per year for five people.
One Axios Pro newsletter costs $600 per year or an individual can get an annual all-access pass for $2,500, with group rates also available for an undisclosed amount.
An annual Politico Pro subscription runs upwards of tens of thousands of dollars, which can soar even higher in price based on customization and the number of employees with access.
So far, Axios Pro, Bloomberg and Politico Pro are not seeing a direct decline on their subscription retention rates due to the economic downturn, according to company insiders from each publication. But the economic climate has focused their subscription teams on improving average subscription revenue over total subscription volume. To do that, they're soliciting feedback directly from subscribers.
Go to the source
Axios Pro just passed its first anniversary and is working through renewals for the first time.
While Axios won't say how many of its 3,000 paid subscribers have reached their renewal point, publisher Nick Johnston said that so far, there haven't been any cancellations due to the economic downturn. Moreover, based on the subscribers who've already renewed (and some at an increased price point to either receive an all-access membership or to accommodate more employees on a corporate subscription), Axios is projecting that Pro revenue will increase 20% year over year from $2 million in 2022 to $2.4 million in 2023, not counting new subscriptions sold this year.
Johnston's primary tactic for renewing existing clients at a higher price point in 2023 is through follow up phone calls with subscribers, asking them for feedback including on what they like and what Axios Pro products are lacking. He declined to share how many of these calls per week he takes, but added that it's become a significant part of his role and has been conducting them since September 2021.
Politico's approach to surveying subscribers has changed in the past few months to include more in-person visits with paid readers, after the company hired a new head of its professional subscriptions business, Rachel Loeffler, in October.
Each member of the Politico Pro subscriptions team has a goal assigned to their job description for the number of in-person meetings they have with so-called subscription clients, according to someone direct knowledge of the company.
"Cost cutting comes when a subscription is actually seen as a cost as opposed to a value creator," said the source, who Digiday offered anonymity to in order for them to speak more candidly. "When you sell to a big corporation, you have the people who are actually using the product, and then [you have] the people who are paying for it. And they're not always the same people. The people who are paying for it, their job is to cut costs," said the Politico insider, who added that negotiation strategies around pricing on the product mixes can help in those conversations with the group responsible for signing the checks.
The total number of visits and the titles of the clients they see vary by role, but each meeting has to be backed up with meeting notes. "You can't just check a box," the person familiar with Politico's subscription business said. Coupled with quantitative surveys conducted on Politico's platform, the subscriptions team hopes to be able to pinpoint exactly what each client wants.
"Because we're such close partners with our clients, we will always match the value we're bringing to what they can pay. We're fairly flexible and agile," according to the source. So far, the team has not seen an increase in churn rate or a decrease in average price point per subscription as a result of the economy, according to the insider. A company spokesperson declined to comment on average subscription price as well as churn rate.
Pricing high even when faced with inflation
Johnston is not pricing Axios Pro lower based on the economic downturn — even when Pro loses business from the price point being too high. While there are some promotional rates for new product launches, like $100 off for the first year, Johnston said he favors the average revenue potential more than pure subscriber volume.
"If someone gets to the bottom of the funnel and clicks 'no,' we do a lot of surveys on why and very often the reason people click 'no' is because of how much money it costs," said Johnston.
Bloomberg reached 450,000 subscribers in 2022, representing a growth rate of about 20% year-over-year, which is down slightly from what Bloomberg Media CEO Scott Havens called the pandemic craze, but he added that subscriptions are projected to have the same growth rate in 2023 as the year prior.
"It's not a game of how many subscribers you have as much as how big is the business going to grow? You can play tricks with [offering the first] six months for free, and ultimately, many of those people don't stick around," said Havens, who added that his team is focused on moving people to annual subscriptions this year to further improve retention numbers. He did not say how many subscribers were monthly versus annual.
One of the major strategies to convert monthly subscribers to annual ones is by reducing free trials and implementing a registration wall to start building the relationship with the reader before "slamming them into a paywall," Havens said. That's equated to the publisher getting several hundred or thousands of registrations per month.
"We firmly believe it will pay off in the long run to the tune that subscribers will stick around longer," Havens said, but did not have data available to share yet.
Prioritizing average subscriber revenue over total subscriber volume is a popular strategy that Michael Silberman, Piano's evp of strategy and social, said he's seeing more clients focus on in 2023. [Editor's note: Piano is a contracted vendor with Digiday.]
This means, instead of offering free trials or having long windows of introductory prices, publishers are more focused on quality acquisition — meaning finding subscribers willing to pay full price, or close to it, off the bat — which improves retention overall, Silberman added.
"A key way that shifts the focus to revenue would [be] focusing on annual versus monthly subscriptions and creating incentives for people to pick annual," Silberman said. "A classic discount is around 15% [off of an annual subscription giving subscribers] 12 months for the price of 10. You can discount it 30% or 40% and then the annual is still worth way more than the monthly because of the higher retention rates [that annual subscribers have on average]."
https://digiday.com/?p=485905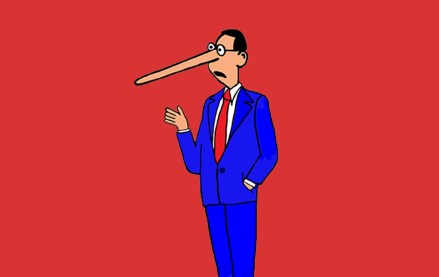 October 3, 2023 • 7 min read
•
•
A new definition for MFAs is available but the vague nature of the guidelines is leading to a lack of standards that might prevent adoption.
October 2, 2023 • 1 min read
•
•
The publishers who attended DPS were focused on the potential upsides of applying the technology to their operations while guarding against the downsides.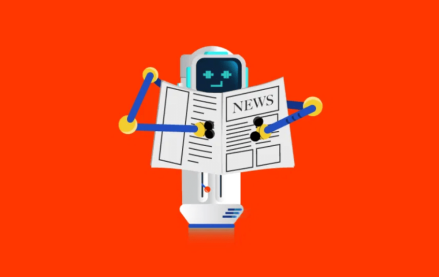 October 2, 2023 • 4 min read
•
•
Now that ChatGPT users can surf the internet for information, some publishers are reconsidering the weight of the issue.