Media Briefing: Bloomberg Media bets global expansion, TV and video will help weather the storm
January 12, 2023 • 13 min read
•
•
This Media Briefing covers the latest in media trends for Digiday+ members and is distributed over email every Thursday at 10 a.m. ET. More from the series →
This week's Media Briefing includes a conversation with Bloomberg Media's CEO Scott Havens about how the publisher is growing its international presence on pace with the economic downturn and why its video business is expected to be a lucrative safety net.
Bloomberg sets sights on an international audience
A timeline of Future plc's U.S. expansion
The M&A market is cooling, publishers lean on subscriptions to drive ad revenue and more 
Correction: This article and headline have been updated to accurately reflect Bloomberg Media's strategy of investing in both TV and video advertising to help combat hits to ad revenue during this economic slowdown.
Bloomberg sets sights on an international audience
The key hits:
Bloomberg Media's total 2022 revenue increased by about 16% year over year.
The publisher hit 450,000 paid subscribers in 2022, about 20% growth from 2021.
"We're in the jet stream of video advertising growth … You have to be in the right places when things slow down, [and advertisers are] not going to necessarily cut too much out of digital and video," said Havens.
Last year, Bloomberg Media bullishly announced it was going to be entering its globalization era, starting by going head to head with the British press. These plans and proclamations came just before the economic slowdown kicked up dust for the media and advertising industries, but the ambition to create an international Bloomberg Media did not get pushed to the backburner, according to CEO Scott Havens.
Granted, 2022 didn't have as significant revenue growth as 2021. Bloomberg Media's revenue grew by almost 20%, per Havens, though the company is still calculating the final numbers, and it was impacted mostly by advertising declines in the second half of the year. But the company "did not pull back our spending or investment levels, [nor do] we anticipate, at this point, doing that."
Moving into the new year, Havens is using the launch of Bloomberg U.K. as the blueprint for the company's other international iterations, meaning the teams will be focusing more on local daily content. What's more, artificial intelligence and other technology will be used to more quickly dub over video content and translate written stories into languages including Spanish, Japanese and German — something that's typically done through licensing partnerships with regional media outlets.
Outside of the international expansion, Havens said he is also optimistic about investing further in television and digital video and using those to bolster its advertising business, especially when other forms of media are being cut from advertising budgets.
The following conversation has been lightly edited and condensed for clarity and readability.
How did 2022 turn out for Bloomberg Media? Did you see revenue growth in advertising after a turbulent second half of the year?
We had a good year; we grew roughly 16%. The first half on the ad side was definitely stronger for everybody [than] the second half, but we still managed to grow in the second half. We did not pull back our spending or investment levels [and] we don't anticipate, at this point, doing that. We are leaning into our strategy and are confident we anticipate a similar growth rate in 2023.
There was a noticeable growth decrease for us — not a decrease in spending — but growth decrease in the second half. It feels like, given where the pacing reports are, that we will see that play out through Q1.
Q1 of 2022 was actually quite good. We're not pacing quite at the level of [last] Q1 yet, but I expect [business] to pick up. It's only nine days in so it's hard to project, but we had a really good week, the last couple of weeks of bookings were strong. There's no indication to me that people are putting away their pocketbooks right now.
Which areas of the advertising business are you most optimistic about in 2023?
I am excited [about TV and video]. We've got two networks in OTT and CTV — Bloomberg Television and Bloomberg Quicktake — and we've been revamping the teams and hiring people. We've got some new shows coming, one with Kal Penn and one with Hannah Fry. We're working on some other big projects, too.
It's obvious where attention is going i.e. video, whether it's short form TikTok to longer form [on] YouTube to streaming — the TV dollars are so freaking big. Traditional TV is still much, much bigger than CTV, but when Netflix and Apple and all these guys get involved, this is serious business. And that's going to speed up the movement.
And if you, like us, have two networks that have established a beachhead over the last few years on all these carriers [and on] all these platforms, it sets you up pretty well, which is another reason I'm optimistic. We're in the jet stream of video advertising growth, we're not fighting over the declining print ad pages. You have to be in the right places when things slow down, [and advertisers are] not going to necessarily cut too much out of digital and video. They'll probably take it out of other things.
Given the economy's impact on advertising revenue, are you pushing back larger tentpole events or product launches until the second half of the year to give the sales team more lead time to secure sponsorships and to give advertisers more breathing room before asking them to spend a high price tag?
We are not intentionally shifting the schedule for fears about recessions or economic slowdown. Generally speaking, we do so many events — we have certainly one a week globally — and we really can't afford to bunch them up in a short period of time. So as far as I know, we're sticking to our calendar. And if we move something back to the second half, it's because we need more runway to get it planned or if it's a new event that we're launching.
I think that the strategy of pushing stuff back to the second half is consistent with people's views [that] the second half may be stronger than the first half [but] I think that's a risky bet. Nobody can predict what's going to happen. And if they do [push back events] and then they end up canceling all that stuff, their year is gonna be pretty dismal. That could be a risky proposition for some publishers.
How has your subscription business been doing, and specifically narrowing in on churn and retention, are you seeing any issues with getting consumers to still pay for subscriptions, especially higher priced premium ones?
Overall, we feel good about the business. Our overall subscriber number stands roughly at about 450,000 [and] we bring in about 500 to 1,000 people every day. It's been a little slower growth. We grew maybe just over 20% last year in the business… and we are projecting roughly the same growth rate this year. [Editor's note: A Bloomberg spokesperson said the company doesn't disclose its subscriber churn or retention rates. Its subscriptions business would have had a growth rate of 68% if 500 new subscribers were added every day in 2022 — equating to 182,500 new subscribers for the year — without losing any existing subscribers.]
We think there'll be some softness, but there's a lot of competition out there. Whether it's [weight loss subscription] Noom or [meal delivery service] Sunbasket or Netflix — and then the other seven streamers you got to pay for — at some point, people say, "Do I need to have 37 things that I pay for each month?" And the answer is probably no, especially if they get laid off.
I don't think our audience is that sensitive to the recession. I think a lot of them probably expense this as a business expense. And so I think that's more resilience because it's not your pocketbook. Your company may ask you to shut it down, but that's a different story. So we think we'll have good growth this year, though we will need to battle harder to improve our retention rates in this kind of environment.
In May 2022, Bloomberg Media started its globalization plans, beginning with the launch of Bloomberg UK. About a year in, how has that experience informed Bloomberg's expansion into other countries?
We weren't going as deep into the day to day grind [in the U.K.] and we provided this global perspective and stories from Asia and Latin America for that audience.
If you want to start pulling people into your platform, you [need to] give them more of what they want, which is daily, local and national business and politics [news]. So that's what we did, and it worked. The traffic to [Bloomberg U.K.] went up 30% to 40%, depending on the month, the commercial opportunity expanded dramatically [and] one of our biggest market growth was out of the U.K. office because of the additional exposure. We didn't invest too much in that we already had tons of [employees] there, but we did bring in some new writers and some new producers.
That is a model that I would say, from an ROI perspective and as an overall Bloomberg LP strategy, makes a lot of sense. Increasing our awareness and influence within a region helps everything else we do, with the core terminal business, etc. So we plan to expand that into other regions. There are some obvious ones that are also in English, [like] Australia and Canada. We haven't greenlit the plan for this year necessarily yet, but those are on our radar, we're already in these markets.
Has this expansion been delayed at all by revenue concerns or the state of the economy?
No, not yet. Things are stable from our point of view. There's a difference between slowing growth and overall decline, and we're still growing. I think a lot of people are still growing. It just might not be as crazy as [2021] and may be more on par with 2022. So no, we're not slowing things down. We've got lots of job openings that we're out there recruiting.
What we've heard
"As we go into [this] year, we're going to try to be as strategic as we can, in terms of advanced selling. But separate from all of that, our franchises are an incredible asset to us and part of having franchises is being able to draw folks in early on because it's predictable."

– Geoff Schiller, global EVP of commercial & sales strategy at Vice Media Group on the latest episode of the Digiday Podcast
A timeline of Future plc's U.S. expansion
In the past week, Digiday reported two U.S. office closures by Future plc, the U.K.-based company that owns titles like Marie Claire and The Week.
Future said, however, that the reduction in its physical office space will not affect its ambitious plans to expand its U.S. presence in a number of verticals, including lifestyle and entertainment, as well as to produce more video. Future is part of a wave of British media companies planning to push more aggressively into the U.S. market this year.
While Future's U.S. arm was first created in the 90s when it bought video game magazine publisher GP Publications, the company's efforts have accelerated in the past few years. – Sara Guaglione
Here's a timeline of Future's recent moves to grow its presence in the U.S.:
April 2018: Future buys NewBay Media for $13.8 million, bringing titles like Broadcasting & Cable, Bass Player and Guitar World into the company.
August 2018: Future acquires Purch's consumer business for $132.5 million, including titles such as Tom's Guide, Live Science and Space.com
July 2019: Future buys B2B publisher SmartBrief (which had 5.8 million subscribers at the time of purchase) for $45 million. Following the acquisition, more than half of Future's overall revenue comes from the U.S.
October 2020: Future acquires Cinemablend for $12.7 million in an effort to push into the TV, film and entertainment verticals in the U.S.
May 2021: Future acquires MarieClaire.com and the license to publish the women's lifestyle magazine in the U.S. for the next five years for about $16.1 million (or £13.3 million). (The company already owns the U.K. edition, which it bought in 2020 as part of its acquisition of U.K. publisher TI Media.)
October 2021: Future completes its acquisition of Dennis Publishing and its 10 titles – including Kiplinger, MoneyWeek and The Week – for about $364 million (£300 million) in order to expand into the wealth and knowledge verticals in the U.S.
January 2022: Future says it has acquired businesses and brands worth about $1.7 billion (£1.4 billion) over the last five years, including those based in the U.S.
February 2022: Future opens a 16,000 sq. ft. office in Atlanta, Georgia, as its new video production hub, with plans to hire over 100 people locally.
May 2022: Future acquires women's lifestyle site Who What Wear for $127.2 million.
September 2022: Future CEO Zillah Byng-Thorne announces her intention to step down by the end of 2023.
August 2022: Future makes changes to its U.S. revenue teams. Jason Webby, CRO of North America, exits. Shayna Kossove, formerly CRO of Who What Wear and based in Los Angeles, takes on a new role as commercial president to oversee a new revenue team working across Future's women and home interest portfolio.
November 2022: In its full-year earnings report, Future reveals organic revenue growth in the U.S. grew 7% year-over-year, but fell 1% in the U.K. U.S. revenue made up 39% of Future's global revenue, up from 35% in 2021. However, its U.S. audience declined 13% year-over-year, according to Comscore data.
December 2022: Future announces it will close its physical offices in Atlanta and Washington, DC by the end of the month.
January 2023: Future appoints two senior executives based out of the New York office to strengthen U.S. sales: Ali Dib as head of agency strategy and Jeffrey Goldstein as head of programmatic.
Numbers to know
41%: The percentage of publishers who said the number of full-time staffers at their companies increased in 2022, down from 58% in 2021, according to a survey of more than 70 publisher professionals conducted by Digiday+ Research.
~12: The number of Twitter staffers overseeing misinformation, global content moderation and hate speech and harassment who were laid off.
+1,800: The number of news jobs that were cut in 2022, up from about 1,500 in 2021, according to new data from Challenger, Gray & Christmas.
68%: The number of publishers surveyed by Reuters Institute who expect some growth in subscription revenue and other paid content income this year, despite the squeeze on consumer spending.
What we've covered
Future plc closed its D.C. office along with its Atlanta video hub last month:
Future plc closed its Washington, D.C. office, according to three Future employees.
That office is where its B2B publications like SmartBrief and the former Dennis Publishing titles it acquired in 2021 were based.
Read more about Future's continued office closures here.
Vice Media is ready to sell ads on Twitch, starting with Refinery29's Good Game show:
VMG is hoping to sell advertisers on its Twitch content starting this month, focusing first on its gaming-centric, interview-style show, "Good Game," on its six-month-old Refinery29 channel.
The publisher will co-sell pre-, mid- and post-roll ads, branded content and product placements alongside Twitch's sales team with deals being priced as high as several million dollars.
Learn more about VMG's Twitch partnership here.
Future closes Atlanta office less than a year after it was billed as a new video production hub:
Future closes Atlanta office less than a year after it was billed as a new video production hub
The move is likely a cost-cutting effort by the company, which relies on advertising and affiliate revenue — two areas that have been hit by economic headwinds.
Read more about the office closure here.
Media businesses are slowly getting less white, male-dominated, stats from Condé, WSJ, NYT, others show:
Over two years ago, a reckoning shook up the media industry: companies were too white and too male-dominated.
Digiday has tracked publishers' self-reported diversity statistics as there is not a consistent, wholistic measurement of this across the industry.
Learn more about how publishers' diversity ambitions are faring here.
What we're reading
The future of The New York Times' media column:
It's been a year since the Times' media columnist Ben Smith announced he'd be giving up his role in pursuit of a new media venture. But despite it being one of the most coveted jobs in media journalism, the Times has yet to fill Smith's old slot, writes Vanity Fair.
The M&A market is cooling for digital media companies on the auction block:
There is a stalemate going on between digital media firms and potential buyers over valuations and deal terms in this economic downturn, according to Axios. Publishers like Vice Media, BDG and Vox Media are turning down lower than desired offers from potential buyers, while hoping in the meantime that they can avoid taking cost-cutting measures.
The New York Times' Rebecca Blumenstein joins NBC News:
Blumenstein is stepping down from her role as deputy managing editor at the Times to join NBC News as part of a broad overhaul of the news division at NBCUniversal that includes the departure of NBC News president Noah Oppenheim, reported The New York Times.
Publishers are using subscriptions to generate ad revenue:
For publishers like The New York Times, The Wall Street Journal and The Washington Post to combat the economic downturn's impact on their advertising businesses in 2023, they need to reconcile the coexistence of their advertising and subscription businesses to grow both, according to Adweek.

https://digiday.com/?p=483806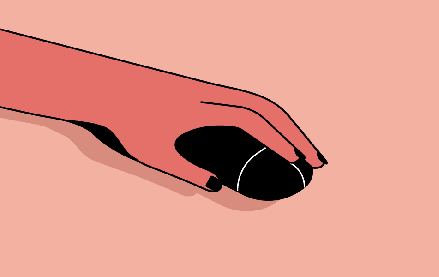 December 1, 2023 • 3 min read
People claim that the role of chief diversity officer is vanishing. However, AI is booming, and the CDO can help ensure responsible AI.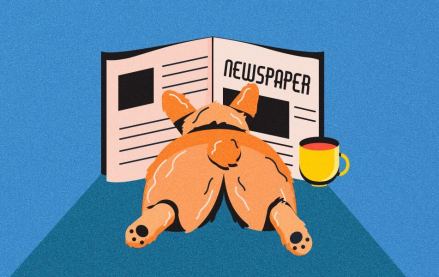 November 30, 2023 • 4 min read
Digiday+ Research found that publishers' programmatic ad revenue didn't quite live up to expectations this year, but they still see it as a growth area.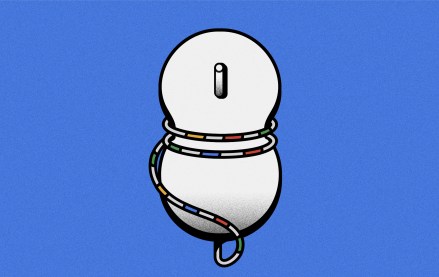 November 30, 2023 • 13 min read
For a couple of publishers, referrals from Google are down upwards of 60%.