'Blockers are an industry stopper': CNN sharpens its contextual tool for the brand safety fight
July 7, 2020 • 4 min read
CNN has moved to improve its contextual ad tool in order to yield better returns for its advertisers and, in turn, drive more revenue.
The news giant is the latest publisher rushing to tackle rudimentary blanket keyword blocklists as the default way that advertisers manage brand safety and brand suitability. The goal: Unlock blocked inventory, generate more revenue and increase the relevance of ads next to content, in theory driving up campaign performance.
CNN's Sentiment Analysis Moderator, dubbed SAM, uses neuro-linguistic artificial intelligence to determine the context and sentiment behind web pages to understand when content is brand-suitable. It scans all content types on CNN's properties — CNN had over 252 million global monthly unique visitors in April, per Comscore — including text, speech to audio, video and galleries. Once scanned, it rates how positive that content is on a five-point scale, based on how suitable it is for an advertiser's list of keywords.
"We need to be cognizant about brands aligning with the content and message they want to tell," said Rob Bradley, svp, CNN International Commercial. "It's not just to avoid content that's unsafe for campaigns but to align to target positive messages as well." Such has been the move from brand safety to brand suitability over the last 18 months as brands and publishers want to soften the edges of blanket blocking.
CNN's tool has been in the market for nearly a year but the company has recently started talking about it. SAM is on nearly every brief it puts in the market and used on direct and programmatic campaigns too, plugging into demand-side platforms like Google's DV360 and Xandr. Publishers' lack of visibility of the amount of money lost from overt blocking in the open marketplace has been an enduring frustration.
"Keyword blockers are an industry stopper," said Bradley, "as it's gathered more steam it's got out of control, we've heard this on the agency side too."
For example, one brand advertising with CNN wanted to be adjacent to positive health stories to support and raise awareness of cancer, like help guides and recovery stories. CNN's improving tech can pick up the relevance of stories about breast cancer awareness, letting it target the campaigns appropriately.
CNN found that in some cases over 50% of news content that scored neutral and somewhat positive on its scale was misclassified by existing keyword blocklists and would have been suitable for clients to advertise against. For another campaign, after switching from using an industry brand safety tool to using SAM, it unblocked five-times more inventory that was brand suitable for that specific client.
Finding a solution to the thorny problem of incorrect keyword blocking — which cost U.S. publishers $2.8 billion in 2019 — is getting more urgent. In the same week that brands pledged their support to the Black Lives Matter movement, they were putting terms like "Black Lives Matter," "George Floyd," "protest" and "Black people" on their keyword blocklists, Vice reported. Content related to the death of George Floyd and resulting protests was monetized at a rate 57% lower than other news content. Another publisher noted that coverage of BLM and protests generated 40% less revenue than pages on other topics.
Aside from depriving publishers of revenue and throttling advertising campaign goals, Vice notes that another consequence of overt blocking is that ads can then wind up in weird corners of the internet, contributing to fraud. CNN was not asked by any ad buyers to block any terms relating to BLM.
"[Sentiment analysis tools are] old technology but there is a renewed focus [on how they are used]," said Lawrence Dodds, client director at Universal McCann. Coronavirus has raised keyword blocking to the top of the agenda. Campaigns can struggle to deliver on reach or performance if they can't run on trusted news sites around a major news topic.
"We are going to see programmatic strategies evolve to include more bespoke deals that give advertisers greater access to inventory," added Lawrence.
One such example is newspaper group Reach's tool Mantis, which unlocks blocked inventory using IBM Watson and is white-labeling to other publishers. In the last few weeks, it has partnered with diversity-focused media network Brand Advance opening up content from a wider range of sources that advertisers can target.
Another issue with heavy-handed industry-wide contextual tools is how they miscategorize content. CNN's proprietary tech tool works in tandem with its internal content classification tool, Contextual Engagement Platform, based on trade body IAB's content taxonomies. SAM scans and classifies the content before the page loads and pre-bid. Another frustration is that current tools weigh down the page.
Rampant keyword blocking is a symptom of the ills from the open marketplace, but another factor is the fact that news publisher pages are dense with carousels and high volumes of traffic, often the default for programmatic spend, and publishers won't be pulling inventory out anytime soon.
https://digiday.com/?p=371986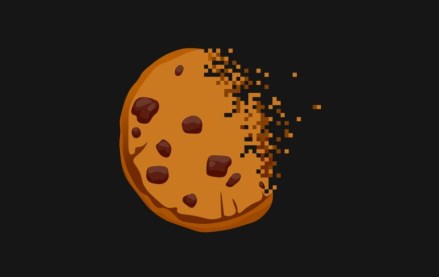 September 21, 2023 • 9 min read
Publishers who attended the Digiday Publishing Summit opened up about their top challenges, concerns and curiosities during closed-door, anonymous town hall meetings.
September 21, 2023 • 3 min read
WBD is seeing ad revenue growth from its YouTube channels and engagement on Threads surpass performance on X.
September 21, 2023 • 4 min read
Powering all of Amazon's hardware is an updated large language model, that could help connected devices actually be smarter.