The Facebook ad boycott could help publishers swing the pendulum back to context
July 2, 2020 • 4 min read
There are two original sins of digital media — it used to be simply called Web publishing — that have haunted ad-based publications since the mid 1990s. The first sin: the click, which doomed the Web to being thought of as a direct response medium, held to immediate ROI standards that magazines, billboards and even TV are not. The second sin: Separating the audience data from the media impression. The promise of "selling dog food only to people who own dogs" was irresistible to advertisers — and doomed publishers to being commoditized. These two sins combined to swing the pendulum of digital media far away from the value of context and be squarely about audience. As one digital media veteran told me years ago, digital advertising became mostly "see a cookie, hit a cookie."

"What's killing publishers is brand adjacency isn't seen as worth the premium," a media buyer told me.

Original sins never go away. These will not either. But there is now an opportunity, thanks to both the Facebook ad boycott and moves to rein in ad tracking, for quality publishers to steer advertisers back to caring where their ads run. Last week, I expressed skepticism that a group of brands would suddenly become social justice champions and stomach a fight against Facebook that would seriously impact their bottom lines. I still have my doubts, although the number of advertisers joining the effort has surprised me. Unhappiness with the status quo has built for some time. Facebook is currently using its typical playbook of "listening" without budging much. Zuckerberg is reported by The Information to have told employees yesterday that advertisers would return "soon enough."

That insouciance likely come from a stark reality: the leverage isn't on the advertisers' side in a battle with Facebook. They're addicted to the scale, performance and ease of buying Facebook provides. The idea of recreating that through individual publishers is far fetched. What could be possible, however, is a rebalancing. Publishers from the start of the Internet have advocated for greater weight being paid to quality and trust — admittedly two squishy concepts. (I remember when YouTube CEO Susan Wojicki was asked about "premium content," and she talked instead about "premium audiences.")
In the early days, publishers trotted out the lure of a "clean, well-lit place" rather than the anything-goes world of ad networks. Then the watchword became "brand safety," which ended up being the digital media equivalent of "fake news," turned into a tool to be used for all kinds of purposes. Witness how "brand safety" was used to block ads on news coverage of Black Lives Matter. One publisher told me their coverage of BLM and protests against systemic racism generated 40% less revenue than pages on other topics.

My former colleague Lucia Moses had an homage to our long-running Confessions series with an anonymous interview with a top marketer who said "half the CMOs out there are sincere." My snarky retort was to parrot the probably apocryphal John Wannamaker quote: The trouble is you don't know which half. When the summer ends and the fourth quarter looms, that is when we'll see who is posturing or playing to the crowds, including upset employees, and who is truly committed to forcing Facebook to change.
What's unclear, to me at least, is what exactly these marketers want. The idea that Facebook is suddenly a platform with all manner of ugliness is farcical. Advertisers are famous for their "gambling in Casablanca?" reactions to an obvious reality: There are dingy parts of the Internet, and their emphasis on "efficiency" and blasting ads to hundreds of thousands of places means they will sometimes end up surrounded by squalor. Spare us the shock. Back in 2017, advertisers loudly harrumphed over YouTube carrying jihadi and other harmful videos. Who in their right mind wouldn't expect that?

"This narrative isn't really anti-Facebook, it's anti-aggregation, anti-platform," said Jarrod Dicker, vp of commercial at The Washington Post. "The publisher landscape is built on ethics and trust."

The opening here is advertisers moving beyond myopic views of brand safety and considering the overall trust level of the platform or publisher. Facebook can assure advertisers it will keep their ads away from hate content, but advertisers are now asking whether being on a platform that has so much hate messages disseminated is really one to do business with since it will carry a broader risk to their brands. In the end, if this protest is to result in lasting change, it needs to align with business goals of brands.

Advertising budgets are "not going to rebalance because content adjacency is morally good, but because I don't think Facebook really sells as much stuff as people think it does," said the media buying exec.

Facebook is going to remain a behemoth alongside Google and Amazon. For meaningful budgets to shift, publishers must narrow the gap on performance. "You have to at least get close," said a digital media CRO. "What I'm hoping for is a sustained reallocation of money," the CRO added. "Advertisers have 40-50% on Facebook. You stop, then maybe it goes back to 25-35%. We can we siphon off some of it."

https://digiday.com/?p=371678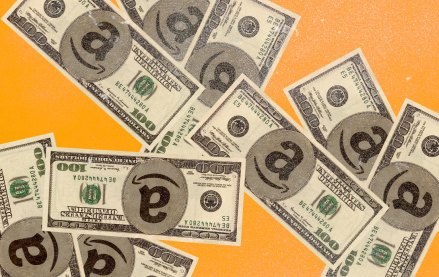 September 27, 2023 • 6 min read
The agency accused the e-commerce giant of conducting a range of anticompetitive behaviors that hurt both shoppers and sellers.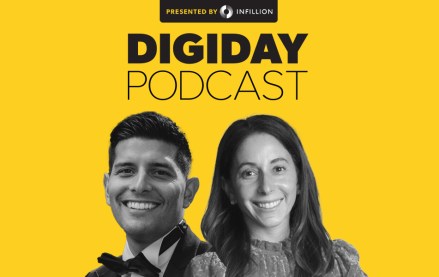 September 26, 2023 • 3 min read
In a live recording during the Digiday Publishing Summit, the news executives called for more nuanced conversations with advertisers around their brand safety concerns.
September 26, 2023 • 4 min read
After investing in one generative AI startup and suing another, the company will let customers create images on its website and an API.