Black-owned publishers say they still suffer from discriminatory keyword blocklists, miscategorized content
November 7, 2023 • 9 min read
•
•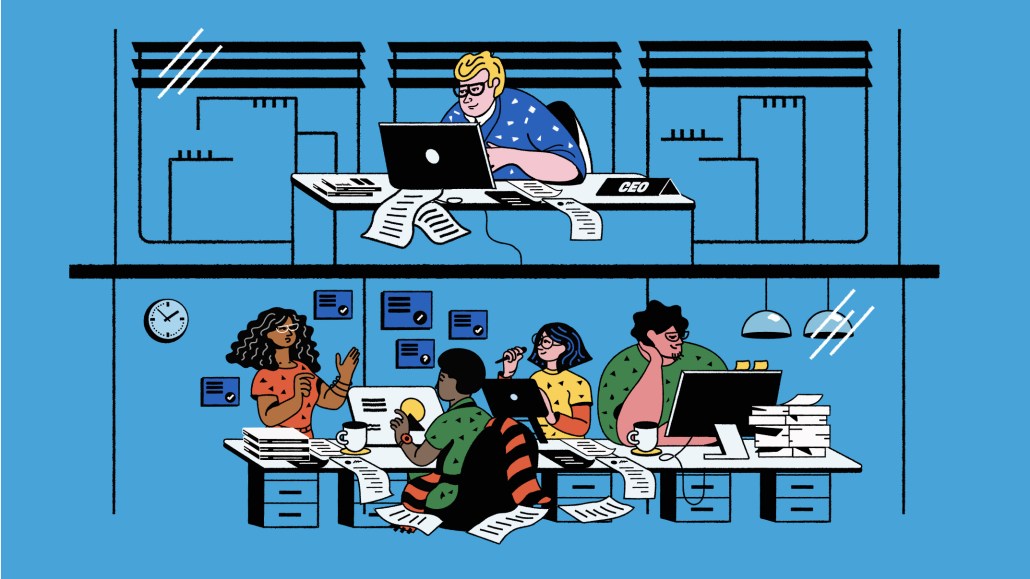 Ivy Liu
There's nothing new about news publishers lamenting about advertisers' keyword blocklists and third-party verification firms flagging their content for not being brand-safe. And over the years, Black-owned media companies have shared their concerns that those keyword blocklists discriminately harm their businesses.
But according to recent conversations with half a dozen executives at Black-owned publishers, this issue hasn't improved — even for their lifestyle content. The execs told Digiday anywhere from 15% to 37% of their traffic can get blocked at times, which can lead to underperforming campaigns. And because it takes time to explain and correct those issues with advertisers and agencies, by the time the issue is fixed the lost impressions can threaten their sales teams' ability to resign clients.
Verification firms like Integral Ad Science and DoubleVerify have added more tools for programmatic media buyers to use in their campaign planning, including contextual targeting tools, layered on top of advertisers' general keyword blocklists. But when combined with publishers' own verification strategies for brand-safe content, all of these tools can clog the pipes and reduce publishers' available inventory, publishers have said.
DoubleVerify CMO Dan Slivjanovski said the company is committed to working with minority-owned publishers to help them understand "how they can avoid some of the pitfalls in how their content is being classified." The company also works with agencies and brands to help them "understand how to integrate a values-based marketing strategy into media buying," he added.
IAS did not respond to requests for comment by publishing time.
Publishing execs described a game of whack-a-mole, going to each advertiser, agency or verification firm one by one when they notice what they claim is a misclassification of their content. Advertisers are missing out on well-performing content and publishers are losing out on revenue, they said. Meanwhile, all of this is happening during a crackdown on made-for-advertising sites (MFAs), stunting their ability to fulfill campaign impressions at a time when advertisers and agencies have made commitments to spend more of their budgets with Black-owned publishers.
There are some recent bright spots, such as Group Black's deal with DoubleVerify this summer to open up inventory at Black-owned publishers. But execs told Digiday the real root of the problem is systemic issues within the media and advertising industry that won't change overnight.
"This has been a challenge for Black-owned media for a long time," said Kerel Cooper, president of advertising at Group Black, a Black-owned media company that runs an ad exchange to sell ads across other publishers, like Essence and Reach TV. "But it's been put under a microscope the last four years."
Blocking 'Black'
One big issue is old keyword blocklists that haven't been updated in years, execs told Digiday.
Those lists often contain words that relate to social justice issues — such as "Black Lives Matter" — or words that are a part of Black culture and vernacular, such as "dope," "bomb," "killer" and "slay," execs said.
An exec at a Black-owned publisher network, who asked to remain anonymous, said one of their lifestyle sites had a successful article about a Black fashion shoot, but was blocked due to the keywords "Black" and "shoot." These were issues they rarely had to deal with when they previously worked at a large general interest digital publisher, they said.
One advertiser had blocked 47% of traffic on a viral Black Enterprise story about an emergency alert system test, because of the word "prison" in the URL, said Justin Barton, svp of digital strategy and partnerships at Black Enterprise.
Mike Hadgis, CRO at Black publisher network Blavity, said up to 37% of their traffic is unfairly blocked due to a miscategorization of content as violent, sexual or political for certain campaigns.
Jeff Stevenson, senior director of digital ad solutions at Revolt, said it takes significant manual labor to fix these issues on their site. "Being penalized for these categories and keywords that represent our audience, our creators — it makes bringing in the revenue… a very large challenge. I spend most of my weeks focusing on that one issue alone [and] it's a constant game of catchup and trying to figure out why we're being blocked for things that are totally normal in our world," he said.
One client had blocked the word "revolt," the name of their site, Stevenson said. It took nearly a week to get the domain name off that blocklist. At times, up to three-quarters of Revolt's content is being blocked, Stevenson said. One advertiser was blocking 33,000 pages of content due to their blocklist, he added.
Revolt isn't the only publisher that's dealt with this. Digiday also spoke with Dévon Christopher Johnson, founder of Black millennial-focused multimedia company BleuLife Media Group and co-founder of non-profit organization The Black Owned Media Equity and Sustainability Institute (BOMESI), and Sheila Marmon, founder and CEO of media network Mirror Digital. Both said their publisher networks had lifestyle sites with the word "bomb" in their domain names, which some advertisers had blocked. ("Bomb" can be used as a positive slang term, meaning "excellent" or "amazing," such as "you look bomb" or "this food is bomb.")
Johnson said his team didn't realize a pharmaceutical advertiser had blocked the domain until their campaign was already halfway through. The back and forth between the publisher and advertiser took almost a week. As a result, the campaign underperformed and the client did not renew their advertising deal with that publisher.
Nearly all of the execs interviewed for this story echoed similar experiences.
Marmon said even more challenging is when the algorithms that verification firms use to rate brand-safe content ends up flagging Black-owned publishers' content as "inappropriate." For example, an article about Homecoming (an annual event when alumni are welcomed back to school campuses — and also the name of Beyoncé's 2019 concert film on Netflix) by one of the publishers in Mirror Digital's network — a large site for historically Black colleges and universities (HBCUs) — was deemed not brand safe. But it was unclear to the publisher as to why, she said.
Stevenson said he's asked verification firms for lists of URLs that are being blocked and why — to at least exclude them from a campaign — but he said they rarely provide that information. "You're going to tie my hands but you're not going to give me tools or information I can use to improve it," he said.
DoubleVerify — which only uses keywords in URLs to categorize content and does not scrape pages for those words — uses a combination of human review, artificial intelligence and machine learning to review content and context, according to Slivjanovski.
"A big part of how those algorithms are trained is to make sure that there is not an over-bias toward a word that might have nuance in vernacular, which could tip the entire classification of the content. That simply doesn't happen," Slivjanovski said.
Publishers have access to the same dashboard that advertisers use to measure available inventory to provide the media companies with "insight and [to help] with reconciliation issues," he added. DoubleVerify also has a suite of tools for publishers, which allows them to see the inventory source and "understand exactly why it was avoided. That's something that we do because it's a good business practice, because it eliminates disconnect or reconciliation between the buyer and the seller," Slivjanovski said.
When Group Black launched its programmatic ad exchange in the summer of 2022, "legacy buying practices" became very clear, Cooper said. "At that time, it was really like hand-to-hand combat. We were going one advertiser at a time trying to dig into this… Going one to one, that doesn't scale," Cooper said.
So in July, Group Black announced a partnership with DoubleVerify to help publishers in its network tag their content to improve page-level classification (rather than at the site level), which opened up nearly 15% of Group Black's overall inventory and reduced blocking due to site misclassification by nearly 99%.
"With those changes… you can have infinite classifications at the page level, which provides a lot more granularity to the advertiser. And that automatically creates more compliant inventory from a safety and suitability standpoint," Slivjanovski said.
Group Black is working on deals with other organizations to improve industry standards, Cooper said.
Albert Thompson, managing director of digital at marketing agency Walton Isaacson, said keyword blocklists are based on terminology that don't reflect modern culture, and media buyers need to update those lists to reflect the diversity of the audiences they want to reach. "The average person at the agencies — they're lazy. They don't want to scrub [the blocklists]. The only people who really care to scrub are multicultural agencies, because they want to make sure that they can deliver on the promise of reaching the culture," he said. "The collateral damage is the minority media operators at the end of the line who aren't getting business or deal flow."
What needs to change?
Execs at Black-owned media companies expressed frustration that they were still dealing with these systemic issues. They called for more diversity on the buy side to advocate for changes, and for industry bodies to set standards on blocklists and brand safety categorizations. Notably, all of those interviewed for this story referred to "blocklists" rather than "blacklists," a term that fell out of favor after the media reckoning in 2020.
"You need people from diverse communities helping to build the systems," Marmon said. "Until people of color have a seat at the table in developing the inputs that go into these systems, we're going to continue to be reactive." While the media reckoning in 2020 has made more people receptive to these conversations, it's an ongoing process, Marmon told Digiday.
DoubleVerify worked with the IAB to create a best practices guide on safety and suitability about a year-and-a-half ago, and runs industry advocacy and training, according to Slivjanovski.
"The idea of building a more equitable and fair ecosystem is something that is really important to the company, and it's evident both in our hiring practices, our retention practices and our partnering practices," Slivjanovski said. DoubleVerify did not have data on the diversity of its workforce.
Barton and Thompson advocated for updated keyword blocklists that advertisers and agencies can use for specific subsets of publishers, such as those with multicultural audiences.
"There are certain terms that aren't negative in this space. It might be negative if it's on The New York Times, but it's not negative when it's on Black Enterprise," Barton said. "Keywords [need] to be more relevant to the current time."
Stevenson said a big help would be a tool that could categorize publisher's own pages to then bring to clients and compare with their brand safety reports.
Brand Advance is working on a similar tool right now, called Cultural Intelligence, according to Christopher Kenna, CEO of Brand Advance, a media network connecting brands with multicultural publishers. Agencies can upload their keyword blocklists and get a report that flags words to review when targeting multicultural audiences. The tool has been running internally for about six weeks with Brand Advance clients and will go live for external clients in a few weeks, he said.
"Change doesn't happen overnight. Change does happen when the first step is taken," Johnson said. "The keyword blocklist is just one step in many steps needed for true equality and sustainability for diversity in media."
https://digiday.com/?p=524751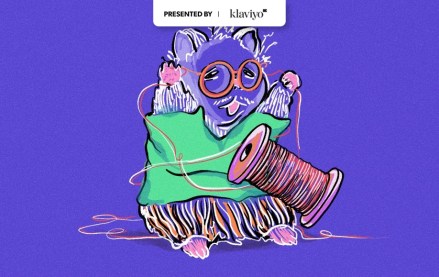 December 5, 2023 • 6 min read
News publishers are cautious to pour more resources into Threads, as limited available data makes it difficult to determine whether investing more into the platform is worth it.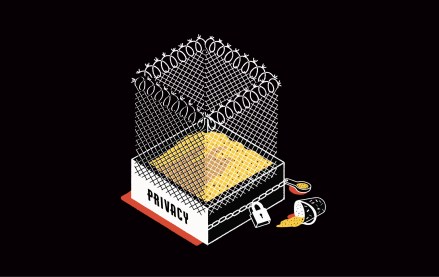 December 4, 2023 • 4 min read
FLEDGE stands for 'First Locally-Executed Decision over Groups Experiment' and makes ad auction decisions in the browser, rather than at ad server level.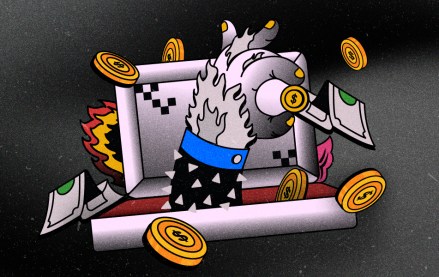 December 4, 2023 • 7 min read
A look at the genesis of ad tech, from the first online display ad in 1994 to the dotcom crash.