WTF is influencer allowlisting?
November 2, 2023 • 4 min read
•
•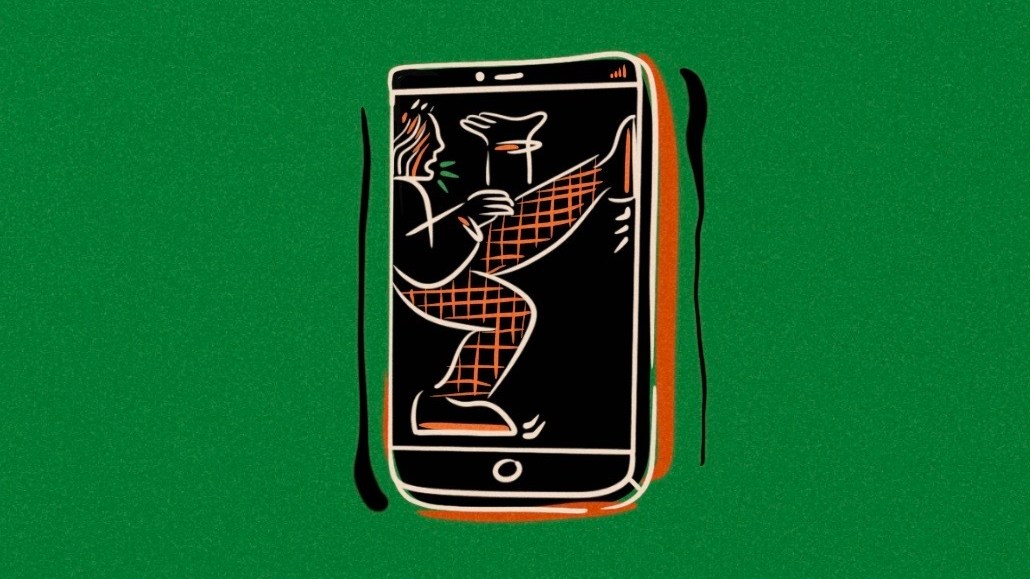 Ivy Liu
This article is a WTF explainer, in which we break down media and marketing's most confusing terms. More from the series →
Influencer marketing is on track to go from a nicety to a necessity as advertisers look to stand out in an increasingly crowded and competitive digital marketplace. To put numbers to it, at least 73% of brand professionals told Digiday they spent at least a very small portion of their marketing budgets on influencers.
As the multi-billion dollar industry continues to grow and mature, advertisers have more tools in their tool belt whether that be vetting practices, artificial intelligence or allowlisting, formerly known as white listing. Allowlisting is a chance for brands to run branded social ads through an influencer's profile as opposed to a standard sponsored post. Allowlisting isn't a shiny new trend, but it has been rebranded — at least in terms of influencer marketing.
WTF is influencer allowlisting?
In plain terms, allowlisting is one part influencer marketing and one part sponsored post. Using either a social media platform itself, like TikTok or Instagram, or a third-party service, an influencer gives permission to advertisers to run their social ad campaigns through the influencer's account. Although, the advertisers cannot see an influencer's direct messages.
"Allowlisting is just like the term says: It's an influencer allowing a brand or advertiser to list their ad creative through the influencer's platform," said Emi FitzGerald, senior director of core media at Saatchi & Saatchi ad agency.
For example, someone scrolling through Instagram would see an influencer-style ad for Nike coming from an influencer's account as opposed to Nike's branded account. At face value, it looks like every other influencer post. But on the backend, via allowlisting through platform ad managers, brands have access to social targeting capabilities, similar to a traditional sponsored post, with the added benefit of an influencer's authenticity.
"The difference with just a paid boost is you're taking that content and you're boosting it specifically to that influencer's audience," FitzGerald added. "With allowlisting, you can really utilize more sophisticated audience targeting to go beyond the influencer's followers themselves."
How does it work?
Allowlisting marries the targeted approach of a sponsored post with the authenticity of an influencer's content. Either through a third-party app or the social platform, mainly TikTok and Meta, an influencer can grant a brand advertising permissions to said influencer's social media account. From there, the brand can access the influencer's social media account, post under their handle and measure engagement of that post.
"All of the benefits that you see from leveraging right-fit influencer partnerships and a brand strategy is amplified even further when you can have that allowlisting boosting that content," said Megumi Robinson, vp at Belle Communication creative strategy and PR agency. Ultimately, she added, it allows brands to reach an influencer's audience with the added benefit of paid media and targeting, leading to better performing ads.
An influencer usually gives brands access to their accounts once they are in contract. Once all is approved, the creator publishes the agreed upon content with allowlisting capabilities so that the creator is publishing content on behalf of the brand. Allowlisting rates are on a case-by-case basis with each creator. But generally speaking, influencers request 20-50% of what they're being paid for the partnership in entirety in exchange for the advertiser to access their accounts, per Robinson.
"Allowlisting gives them the ability to really expand that reach of the top performing organic influencer content and it just helps to amplify that impact," Robinson added.
Is it new?
Yes and no. Allowlisting itself is just whitelisted rebranded after the diversity, equity and inclusion promises made back in 2020. Generally, a whitelist is a list of people or things deemed trustworthy. Meanwhile, a "blacklist," now blocklist, is the opposite — a list of people or things to avoid as they've been deemed untrustworthy. Allowlisting is also cited as creator licensing, creator promotion and paid media amplification.
It has, however, become a standard practice within influencer marketing, baked into contracts between clients and influencers, said Mae Karwowski, CEO and founder Obviously influencer marketing agency.
"Influencer marketing has just been evolving so much. Over the past 10 years, it's lightyears ahead of where it was," said Karwowski. "This is a key part of the tool kit."
Amidst economic headwinds, clients continue to look for cost efficient ways to stand out in a crowded digital marketplace. The platforms themselves have also evolved to have more advanced ad offerings, streamlining things like allowlisting.
Why the new terminology?
2020 ushered in a lot of changes, especially across the diversity, equity and inclusion landscape. The shift from whitelisting to allowlisting is one of those.
"We stopped using all that terminology in 2020 just because of the history of the terms whitelist and blacklist," said Danielle Wiley, CEO at influencer marketing shop Sway Group. "It's basically a micro aggression and there's no reason to fall on our sword over those terms."
Saatchi & Saatchi's FitzGerald added, "The undertones of white is good and black is bad isn't really necessary for something in influencer marketing that should have nothing to do with that charged language."
https://digiday.com/?p=524208
December 8, 2023 • 3 min read
For Atlas Creative, expanding into Roblox is not solely a play to scale up. The company believes there are concrete benefits that will come with having a hand in multiple metaverse platforms.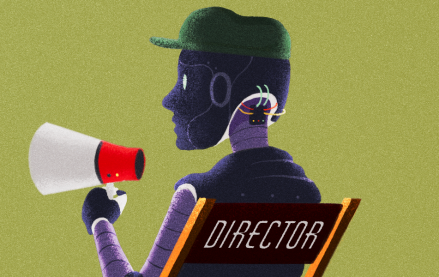 December 8, 2023 • 5 min read
Since ChatGPT became a breakout hit, the names of numerous AI companies and products have entered the cultural vernacular.
December 8, 2023 • 4 min read
Even as linear TV ad spend declines, 23andMe is reinvesting in the channel to boost brand awareness.