Why the pivot to brand suitability never happened for this publisher 
September 19, 2023 • 6 min read
Ivy Liu
There is a group of publishing execs, who are like idealistic warriors on a mission — they genuinely believe that advertisers are going overboard in avoiding dicey news stories, and they're fighting tooth and nail for what they see as a noble cause.
Unfortunately, their efforts often struggle to make a real dent in the grand scheme of things.
The thing is, there are plenty of marketers who are still dead set against having their ads anywhere near a story that isn't all sunshine and rainbows. No matter how loudly the publishers shout about it, that's a tough nut to crack. Yet, to their credit, they keep at it, never giving up.
Digiday recently caught up with one of these publishing execs, Thomas Lue Lytzen, the director of ad sales and tech at Danish publisher Ekstra Blade.
Together with Ulrik Kristensen, vp of products and publishers at STEP Network, he penned an open letter over the summer. In it, they basically told marketers to take a hard look at why they're so jittery about news.
Unlike other similar efforts, this one was more of a practical guide than a sob story. It reads like a playbook for marketers to figure out how to enjoy brand safety around news content without losing their minds.
There's a lot to unpack, but it all boils down to this: brand safety has turned into a never-ending game of whack-a-mole, fluctuating with the news cycle. But the keyword tools marketers are using aren't making the game any easier. In fact, it's making things harder, fueling the idea of "toxic targeting." This keeps ads away from stories on Black Lives Matter protests or natural disasters — topics that are not only safe but also important conversations that could align with a brand's message. It's a problem that will persist as long as these tools are in use, Lue Lytzen argued. No marketer wants to risk their ad buy, regardless of the broader implications for smart content creators, publishers, and nuanced opinions.
"We're feeling the pain more than ever before," said Lue Lytzen.
This pain is exacerbated by the volatility of the ad market, where spending is on the rise, but at a slower rate than it did during the initial stages of the pandemic.
"It would be unfortunate if brand safety contributed to the decline of the news business, especially local publishers who are really feeling the pressure now," said Lue Lytzen.
Of course, he's got a point to make, but it's not hard to believe that advertisers are avoiding news more than ever. Just look at the headlines these days — they're not exactly brimming with feel-good stories. And to add to the mess, these brand safety filters are being slapped onto media plans that agencies have already given the green light. So, there's a lot of unsellable ad space floating around. It's a tough situation, to say the least.
"Worse still is we only really understand the scale of this after the fact," said Lue Lytzen.
What he's getting at is that he can only assess the hit to his ad earnings once a campaign has wrapped up and the ads have been blocked. Often those losses are taken as an inconvenient truth of being in the news business, increasingly though they can be pretty disheartening, he noted. Take, for instance, the international streaming service that applied its own brand safety filter to campaigns it ran on Ekstra Bladet. In some cases, these filters resulted in the publisher missing out on a staggering 90% of the expected ad spend from a campaign.
"They [the streaming service] more or less blocked the entire news category," said Lue Lytzen.
Contrary to some perspectives, not every agency is comfortable with this approach. Some are going the extra mile to persuade advertisers to relax their strict news-blocking measures, said Lue Lytzen. Call it commercial altruism. They're not only doing it because news is essential, but also because the more news stories that ads can circulate on, the less superficial campaigns tend to appear. As this shift gains momentum, so do the accompanying commercial risks.
"In the instance of the streaming service, the agency was very instrumental in trying to put forward arguments that something should be done in those instances where they've already vetted us as a brand safe publisher, but we still get blocked by the actual brand safety tech," said Lue Lytzen. "Here, the agency was an ally."
Such moments are relatively rare in the advertising world, but when they do occur, it's hard not to ponder what might happen if they became more common. It would undoubtedly raise more questions about the future of brand safety vendors. However, don't anticipate any definitive answers emerging anytime soon. There are a myriad of reasons why agencies persist in using brand safety tech, from financial considerations to auditor requirements. Challenging all of those factors is an uphill struggle.
As Lue Lytzen explained: "The big agencies make pledges to support news publishers but that means very little if they're the ones deploying brand safety tech that prevents them from buying our inventory."
The truth is, this situation lacks nuance. The much-discussed shift from brand safety to brand suitability never really happened. Or at least it hasn't for media execs like Lue Lytzen, who said: "We're in a world where marketers seem to feel like everything in the news is a potential liability."
This comes back to the core issue around the tech: if the only tool marketers have is a hammer, they're bound to view every problem as a nail.
To avoid getting in these predicaments altogether, marketers should consider a few key points. They could assess whether the technology genuinely prevents their ads from ending up in problematic places or examine how frequently the tech scans content. Just as companies evaluate production methods, labor conditions, the environment and so on, marketers should also evaluate the technologies they employ instead of blindly applying standards that don't grasp local content and news culture or may not even correctly understand and interpret the content.
"Sadly, this is indeed a reality in the market," said Kay Schneider, svp at ShowHeroes Group.
There are two main reasons for this based on her observations:  First, that knowledge about targeting options in the market, beyond the use of cookies, is unfortunately not where it should be among marketers, he said.
For example, in the video media and advertising space, the utilization of semantic concepts means that it's no longer necessary to exclude entire pages if, for instance, an advertiser wants to reach sports enthusiasts on a news website, he continued. Secondly, there are also too many on the client side who are content with the KPI's they measure and do not demand more in terms of relevance and suitability.
As long as a significant amount of money continues to flow into outdated concepts, this will persist, said Schneider.
https://digiday.com/?p=518374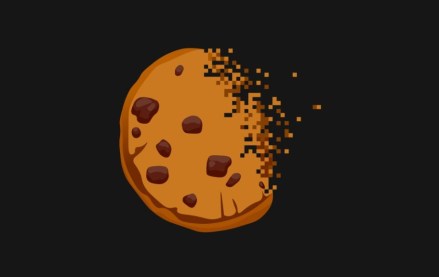 September 25, 2023 • 1 min read
During the Digiday Publishing Summit, execs from companies including Condé Nast, Dotdash Meredith and Thomson Reuters assessed the industry's readiness.
September 25, 2023 • 5 min read
Publishing executives shared their honest and unfettered opinions on the rise of generative artificial intelligence technology and its impact on traffic, IP protections, content production and jobs at the Digiday Publishing Summit last week.
September 25, 2023 • 5 min read
Here is A sampling of other AI-related news from last week.