Best of the week: Changemakers, bad ads on Snapchat and the state of influencer marketing
June 2, 2017 • 2 min read
• By
Digiday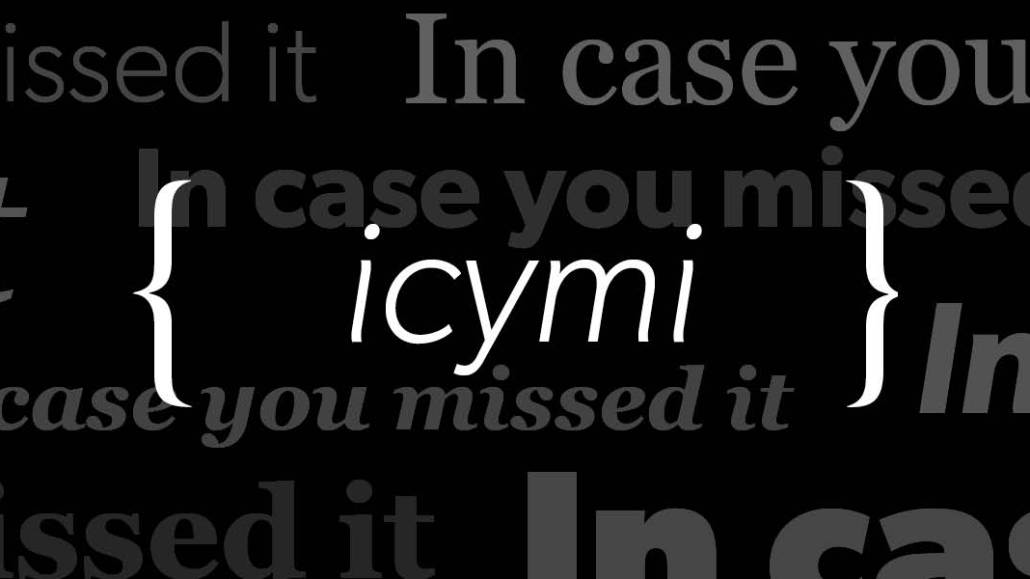 In case you missed it….
We broke new ground this week releasing our first Changemakers list, which honors those modernizing media and marketing. The idea: There are plenty of people you've already heard of (and heard of and heard of) that appear on list after list, year after year. We wanted to go beyond that and dive into those making change happen on a daily basis. Editor-in-chief Brian Morrissey outlined what makes a Changemaker here, and discussed our picks with co-executive editors Lucia Moses and Shareen Pathak in a special episode of the Digiday Podcast. Elsewhere this week on Digiday:
Publishers' treasure hunt for subscribers
The New York Times now has 13 million subscriptions to 50 email newsletters, reported Max Willens. That's more than twice the number it had three years ago. And though email subscribers are nice, paying subscribers are even better: According to a Times memo, wrote Willens, "newsletter subscribers are twice as likely as regular New York Times readers to become subscribers."
For the Financial Times, growing subscribers on WhatsApp has been a priority over the last year. The publisher has been broadcasting its stories there as a way of reaching new readers, reports Lucinda Southern. The FT has found that people who access their journalism through WhatsApp are more likely to return to the FT site in the next seven days. It's a nice traffic driver, too: each post on WhatsApp drives a "comparable amount of traffic" as a post on its main Twitter account, which has 5.7 million followers.
Surprise, surprise: Measurement isn't crystal clear in influencer marketing
Brands reporter Yuyu Chen released a cheatsheet on the state of influencer marketing. Among the takeaways:
The number of followers is still the gold standard for a social star's "influence," but those with a smaller, focused following sometimes charge more.
Marketers spent $570 million on influencer marketing on Instagram last year, per eMarketer.
But agencies struggle with measuring influencer marketing. "This makes it increasingly challenging to answer questions like, how much should I pay the influencers I work with?"
Bad ads flood Snapchat
Snapchat released its self-serve ad platform in time for the NewFronts in early May, leading industry executives to wonder: Can small companies make good video ads that meet Snapchat's high bar? So far, the answer has been "no," as low-quality ads are noticeably making their way on to the platform.
Your weekend reading list:
Introducing Digiday Changemakers, honoring those modernizing media and marketing
The New York Times has 13 million subscriptions to 50 email newsletters
Why the Financial Times is going vertical on WhatsApp to drive subscribers
Cheatsheet: The state of influencer marketing
'The doors have been unlocked': Snapchat opens the floodgates to bad ads
https://digiday.com/?p=239472