Welcome to the Digiday Changemakers, 50 people who are making media and marketing more modern.
This is our first list, published in the new issue of Digiday magazine, which is part of the Digiday+ membership program. The idea behind Changemakers is to recognize those in media and marketing who are making change happen on a daily basis. We wanted to get beyond the same names and faces that appear on most lists.
Like any list, our criteria was not scientific. We relied on our reporting of change in media and marketing to find a diverse group of people focused on modernization. Importantly we did not simply emphasize tech, since we believe the modernization of media and marketing goes far beyond mastering digital techniques.
From the world of marketing, we are recognizing everyone from marketing executive at Adidas and GE, to the activists keeping brands woke, to fashion entrepreneurs.
In media, we are recognizing the product whiz at Quartz and The Washington Post; the head of BuzzFeed's blockbuster food spinoff Tasty; and the Teen Vogue writer who introduced us to gaslighting.
We tried to cast our list as far as our coverage. That's why you'll see names from Europe but not Asia. In time, we plan to make Changemakers more global. We are happy that our group is majority female, but we have more work to do, admittedly, on people of color.
We would love to hear your feedback. Listen to our podcast, where I discuss how we picked this year's list of changemakers, along with co-executive editors Shareen Pathak and Lucia Moses.
And please consider joining us at our Changemakers event on June 7 in New York City. All Digiday+ members are welcome to join us. Become a member today to join us.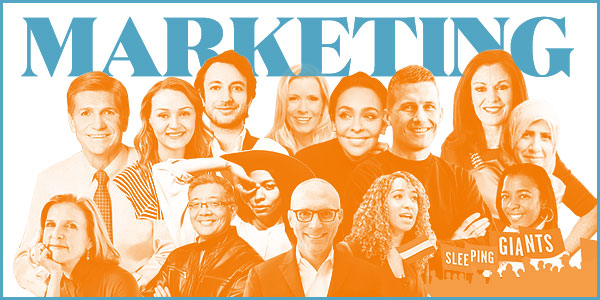 https://digiday.com/?p=238779