The New York Times now has 13 million subscriptions to 50 email newsletters
May 30, 2017 • 3 min read
The New York Times' email lists are swelling. The Times announced in an internal memo on Tuesday that it has amassed 13 million email subscriptions, more than twice the number it had three years ago.
A lot of the growth comes from a huge uptick in the number of newsletters it publishes. In the summer of 2015, the Times was sending out 33 newsletters regularly; today, it sends out more than 50 editorial emails at least weekly (along with seven marketing-focused newsletters, which are sent less frequently). They range from local news (California Today, NYT Australia) to service (Cooking, Smarter Living) to history (Vietnam '67, a look back at the Vietnam War through the prism of a single year).
According to the Times memo, that growth matters because newsletter subscribers are twice as likely as regular New York Times readers to become subscribers, the primary area of focus for the publisher. (They also read twice as many stories per month as the average Times reader.)
Like every digital media growth story of the past year, President Trump's election played a role. Nicole Breskin, the director of editorial products at the Times, noted that the Interpreter, its conversational explainer newsletter about foreign policy, exceeded earlier expectations for signups and engagement. It launched the week of Trump's inauguration, a contributing factor.
But Breskin stressed that newsletter growth had started to perk up before Trump was even a Republican candidate, let alone the current president. Instead, Breskin pointed to efforts to source the entire Times newsroom for newsletter topics and ideas. That work is being led by Elisabeth Goodridge, a nine-year Times veteran who most recently served as a digital editor for the paper's metro desk.
Goodridge, whose current title is editor of newsroom newsletters, doesn't have a set team. Instead, she spends time connecting with "dozens" of audience and bureau teams, looking for ideas.
Goodridge's work has yielded some obvious local projects, like NYT Australia. But it's also created some surprises too, like Vietnam '67, a limited-run newsletter that was created in an attempt to recreate the success of Disunion, a series that the Opinions section ran several years ago about the Civil War. Vietnam '67, which launched in May, has an open rate over 80 percent, and Goodridge said she expects that, if it succeeds, it's a model that other parts of the newsroom may copy.
Product innovation has played a role too. The Times recently started featuring a signup widget for one of its most popular newsletters, Morning Headlines, on its homepage, and a few months ago, the Times started embedding a newsletter signup widget in Interpreter columns, which changes its offer based on who reads it on a desktop computer: If the reader hasn't subscribed to the Interpreter, the widget offers that newsletter; if that reader is already subscribed to the Interpreter, the widget will offer the reader a different one on a similar topic; and if that reader's subscribed to more than two newsletters, the widget won't appear at all.
The growth that the Times is seeing is the fruit of an industrywide embrace of email that began two years ago, when publishers, eager to pull their readers off of platforms like Google and Facebook, began experimenting with older products like newsletters as a place to foster engagement and community. Email newsletters have since become petri dishes for new types of design and monetization.
Ultimately, in the Times' case, Goodridge said that another key driver of the Times' newsletter growth came down to the product itself. While the newsletters vary in form quite a bit – some are interactive, some are conversational, some are more service-oriented – they are finite, a quality that Goodridge says is appealing in digital media. "People really like newspapers because they have that finality," she said. "A good newsletter offers the same experience.
"It feels really good to delete an email," she added.
https://digiday.com/?p=238564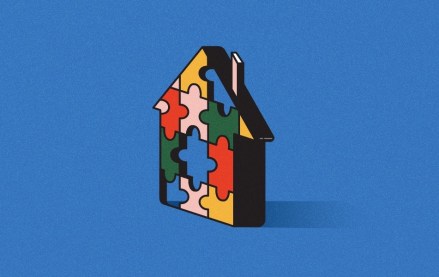 September 22, 2023 • 4 min read
Apartment Therapy's president Riva Syrop took the stage at the Digiday Publishing Summit to discuss the convergence of commerce and sponsorship revenue within its Small/Cool event.
September 22, 2023 • 4 min read
Media execs took stage at the Digiday Publishing Summit to discuss the growing importance of ROI in ad campaigns this year.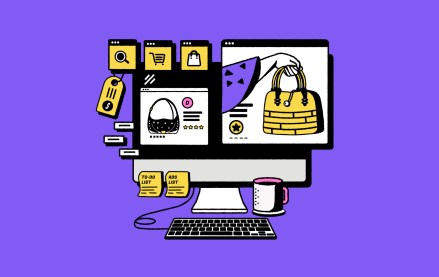 September 22, 2023 • 4 min read
CEO Satya Nadella said AI assistants will be as ubiquitous as PCs and will help users navigate across apps, operating systems and devices.