Axios is holding off on its high-end subscription product, for now
September 26, 2017 • 2 min read
Politics and business publisher Axios is putting the brakes on its high-end subscription product for the time being.
On Monday, at the Digiday Publishing Summit in Key Biscayne, Florida, Axios president and co-founder Roy Schwartz said that the company is putting its premium subscription product on hold while it builds out its brand. The high-end subscription product raised a lot of eyebrows within the media industry back in December 2016, when Axios CEO Jim VandeHei announced that Axios would launch a $10,000 a year subscription product.
"For the moment, we want to focus our resources on building our brand because we have seen that once people start using Axios, they will love it and come back," Schwartz said. "We will launch our paid subscription model when we feel the timing makes sense."
Schwartz declined to say when the subscription product might come out or what information the product would include. Part of the challenge for the publisher is figuring out how to provide information that is unique and valuable enough that business professionals will get their companies to pay five figures for it. So for the time being, Axios is focusing on marketing to build up its name recognition before it asks companies to cough up money for its subscription service.
Part of the publisher's brand marketing involves encouraging its star reporters like Jonathan Swan to appear on cable TV news outlets whenever possible.
"We encourage [reporters] to be a brand, but to do it under Axios," Schwartz said.
With Axios pushing pause on its subscription service, it is worth recognizing that pricey subscription products require a special sales approach, which is a lot to undertake for a publisher that launched just over eight months ago. Publishers like National Journal and Politico only broke through with their high-end subscription services after they extended their selling process to include multiple meetings and conversations over a period as long as six months, which is an expensive method to selling a media product.
In the past two months, Axios grew from 77 employees to 85 employees. It now has 40 people in its newsroom, Schwartz said. During that same time period, the publisher also grew its video team from three people to nine.
Axios videos run from 90 seconds to two minutes. Producing video is a big upfront investment for publishers, but for Axios its videos are already making money since many of them are underwritten by brands like JPMorgan Chase, Schwartz said.
Although Axios doesn't have plans to release its subscription product in the immediate future, it still plans to eschew traditional banner ads in favor of custom native ads that mimic its short articles.
"I am not a believer in programmatic," Schwartz said. "I have seen a lot of things strip power from a publisher. The moment you let go of your direct sales channel data, you can end up in trouble."
https://digiday.com/?p=255804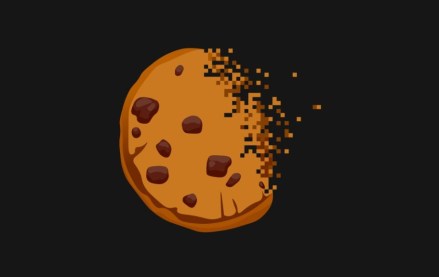 September 25, 2023 • 1 min read
During the Digiday Publishing Summit, execs from companies including Condé Nast, Dotdash Meredith and Thomson Reuters assessed the industry's readiness.
September 25, 2023 • 5 min read
Publishing executives shared their honest and unfettered opinions on the rise of generative artificial intelligence technology and its impact on traffic, IP protections, content production and jobs at the Digiday Publishing Summit last week.
September 25, 2023 • 5 min read
Here is A sampling of other AI-related news from last week.