With an eye on The Athletic's growth, newspapers roll out sports-only subscriptions
September 10, 2018 • 5 min read
•
•
With sports-news subscription sites like The Athletic blossoming across the U.S., some newspapers are carving out sports-only digital subs of their own.
Newspaper chain McClatchy has introduced these offers in three of its 12 newspaper markets: Kansas City, Miami and Raleigh, N.C. The price for unlimited digital sports access is usually $30 for the first year before going up to $50, compared to the whole news bundle, which runs $130 in Miami and Raleigh, and $96 in Kansas City.
A.H. Belo-owned The Dallas Morning News has been selling all-access to its sports coverage SportsDay, starting at $1.49 a week, which works out to $78 a year. (Its most popular offer for full digital access is $117).
The papers are marketing the offers ahead of the fall football season, with a heavy focus on football, of course, but also touting all the other sports they cover. Dallas is making its pitch to fans of the Cowboys, Mavericks and other local teams who live outside the market as well as locals.
"We know in our market there's a very rabid sports base," said Dan Sherlock, head of digital audience for the Morning News. "Sports is a big part of the culture. So it made sense to develop a vertical."
These markets have franchise teams, which also has drawn startup The Athletic, armed with $30 million in funding, to set up shop with $48-a-year local market sports news offerings. The Athletic now has a 300-person editorial operation and operations in 48 markets. (The Morning News said its sports-only offer preceded The Athletic's arrival.)
"You can't put your head in the sand when you've got The Athletic, being assertive going into this market, there's no advertising, it's a cool user experience," said Gwen Vargo, director of reader revenue for the American Press Institute.
The newspaper industry has been struggling to find a sustainable path forward online and as such is looking for ways to have as many paid relationships with readers as possible. Sports is low-hanging fruit for newspapers looking for ways to reap revenue from readers because it tends to attract fervent fans. American Press Institute recently surveyed more than 4,100 recent newspaper subscribers to 90 local newspapers across the country about why they subscribe. Twenty-three percent are people who subscribe because they're highly interested in a specific topic, and sports was the third most-followed subject (26 percent), behind politics (53 percent) and national politics (33 percent), and college or high school sports (26 percent).
Grant Belaire, head of digital audience at McClatchy, said the idea for sports-only subscriptions came about because there's only so many ways to get people to subscribe, and the readership was there.
"The sports-only cohort is pretty large and they engage at a pretty high rate. But they weren't ready to commit to the full subscription," Belaire said. "We've got built-in relationships. And it's cut, paste, repeat in many of these markets."
The Athletic didn't directly address the newspapers' offerings but stood by the superiority of its product.
"Everything we do at The Athletic is focused on providing the best value to our subscribers," said Alex Mather, co-founder of the company "The Athletic's comprehensive bundle — deep local coverage, national stories from some of the biggest names in sports, soccer coverage from all over the world, and depth on verticals like fantasy, WNBA, and more — is different from any other publisher. Further, we've put the reader experience first, removed ads, and provide a community where subscribers can interact with each other, our writers, and even players and coaches. Our subscribers realize they can't get this offering anywhere else."
It's too early to tell if readers will want these new offerings in meaningful numbers, but most digital news subscribers are happy to pay a flat rate for "all-you-can-eat" digital news, said Jim Friedlich, executive director of The Lenfest Institute for Journalism, which advises publishers on digital news practices. "That said, it's not unusual that digital subscribers spend much of their time on a single major topic of interest like sports, food, politics, or Op-Ed," he said. "In this context, some have asked if they could subscribe solely for that purpose."
Sherlock wouldn't break out the Morning News' sports subscription numbers but said they've continued to grow even after The Athletic entered the market. "There's plenty to go around and there's certainly a place for The Athletic. Anytime there's more entrants, that's good for everyone."
McClatchy wouldn't share specific results of its sports-only offer, which is only a few weeks old. But he said there's been some incremental growth — enough to keep the company motivated to keep rolling the offerings out. As for next steps, McClatchy is looking at expanding the offering to other markets it operates in such as Lexington, Ky., and Dallas-Fort Worth, which have big sports teams.
One factor to watch will be whether sports-only subscriptions cannibalize or add to overall subscriptions, and how well sports-only subscribers retain. To that end, the newspaper companies are emphasizing all the sports coverage they offer, their deep reporting history and other perks, like in Dallas' case, exclusive newsletters and other features.
The sheer numbers for sports subscribers may not be huge, but one advantage of sports as a paid vertical is that the interest often goes beyond the local area. Belaire looks for markets where 65 percent or more of the sports readers come from outside the area, because that suggests the opportunity isn't limited by geography.
"We're looking for thousands," Belaire said of the opportunity for sports-only subscribers. "We believe they're the folks who have a burning desire for this. There are also people who are fans from across the country. There's a dude in Hungary who still subscribes to his local paper because he still wants to stay in tune with what's going on there."
https://digiday.com/?p=302169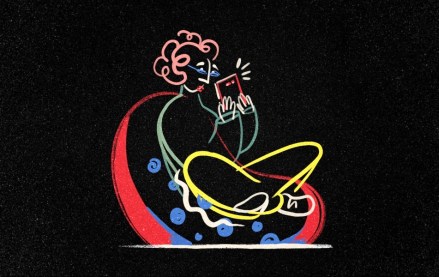 September 28, 2023 • 3 min read
•
•
The Financial Times has launched another lower-priced, subscription-based mobile app product a year after the debut of FT Edit to reach international readers.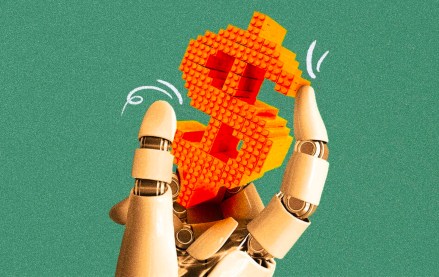 •
Publishers are starting to apply AI to their sales operations.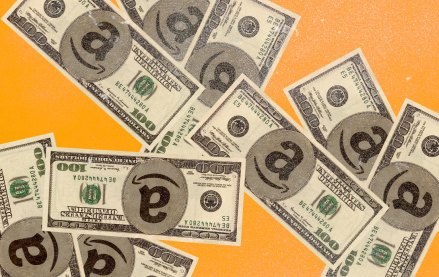 September 27, 2023 • 6 min read
•
•
The agency accused the e-commerce giant of conducting a range of anticompetitive behaviors that hurt both shoppers and sellers.