The agency view: How Glamour UK can create a sustainable digital business model
November 21, 2017 • 4 min read
•
•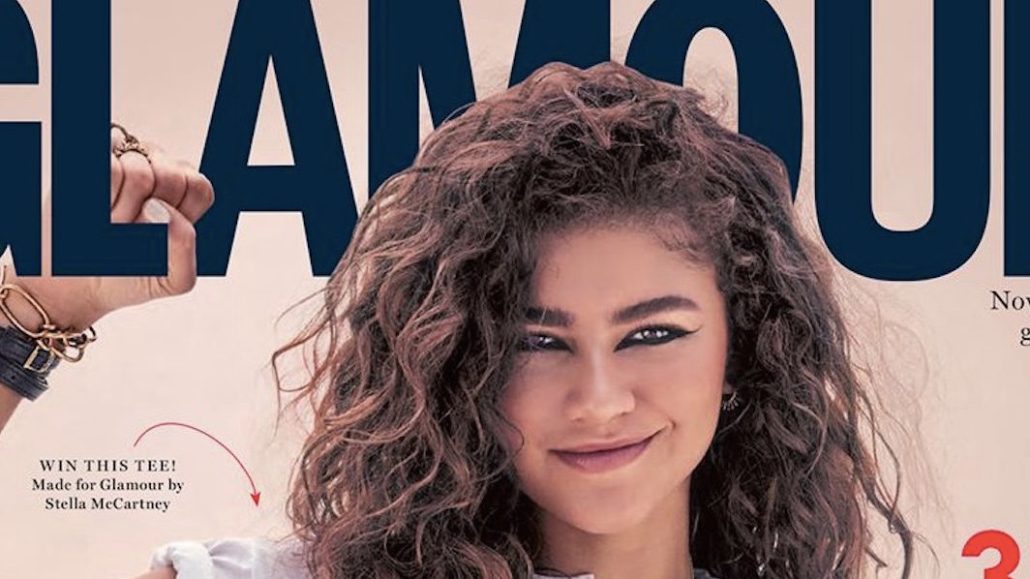 Massive change is afoot at Condé Nast Britain's fashion title Glamour.
Next year, Glamour will shift to a nearly digital-only strategy, publishing just two print magazines annually. Glamour's editorial and commercial teams are merging under a new leader, Deborah Joseph, who joined the title in the new role of chief content officer last week.
The publisher has pledged to ramp up its online content output, such as video how-tos, product reviews and videos. It will also boost its use of influencers and vloggers and introduce more reader reviews and opinions. Specifics on how much the content will increase are still being worked out.
But to create a viable advertising model that can compete with the dominance of the Facebook and Google duopoly, Glamour UK will need to unlock more of its data, according to agencies. Newspaper publishers have begun uncoupling audience data from inventory in order to drive new revenue streams. That's something agencies will want to see from Glamour UK.
Data that can show what people's interests are is what agencies want, and Glamour is likely sitting on a heap of people's lifestyle data. "Glamour UK has a great view of lifestyle and audience preferences, so if they can let advertisers access that data to create unique audiences and segments, they have a game-changing opportunity," said Jess Burley, CEO of media agency M/Six. "To really realize the value of their offering, activating their data independent of an ad sell will get them more money."
The ability to buy specific anonymized audience ID data segments is something agencies already pursue with publishers. They can use that data to target their chosen audience on other platforms. Added to that, agencies would prefer to see more self-serve services rather than managed services from Glamour UK. "If we can preset the criteria in the DSP of SSP system and manage all delivery, optimization and segmentation, we tend to see major improvements to the performance of campaigns," Burley added.
Despite the data opportunities that can arise from a premium publisher like Glamour UK shifting to a digital-first strategy, it's a tough time to rely on digital advertising. Not even the industry's digital media darlings BuzzFeed, Vice or Mashable are impervious, with the latter selling for a fifth of its one-time valuation last week.
On the flip side, heightened brand-safety concerns among advertisers have led many to reprioritize contextually relevant, brand-safe media environments. "Clients want to move back to the title whitelist to make sure their brand safety is guaranteed and they're in premium environments," said Matt Ridsdale, digital media buyer at agency Engine Group.
That means agencies are awaiting what Glamour does next year with interest. The appointment of a chief content officer has been well received among some, who believe the publisher will need to be way more aggressive about what commercial native content packages it can offer than it has been to date.
The trick will be scaling its content offering without compromising quality. Building fast volume tends to go hand in hand with more gossipy, clickbait-like short-form content that spreads well on platforms like Facebook. That's a well-trodden road publishers have taken when shifting to a 100 percent digital model. Agencies are unanimous in not wanting Glamour to follow suit.
"They shouldn't belittle their offering and expertise, such as the access they have to celebrities and fashionistas, by churning out many snippets on an hourly basis that look and sound very similar to other competitors," said Monica Majumdar, strategy director at Publicis Media's Spark Foundry. "Maintaining an iconic look, feel and tone of voice across their own channels and their social media accounts is key. In the average two-minute Facebook or Instagram visit, having a distinctive look and point of view will ensure they are noticed and recalled, rather than getting lost or forgotten amongst the many brands people follow."
Glamour claims it has more than 5 million followers across social platforms, including Facebook and Instagram, which agencies feel the publisher hasn't opened up to brands. "Glamour has huge reach on social channels, but they're not maximizing it yet," Ridsdale said. "They'll need to if they're to compete with their nearest competitor, Refinery29."
Agencies are also interested in e-commerce opportunities, including with Glamour Beauty Club, a loyalty program launched in June where members of the title's audience sample beauty clients' products and provide product feedback. The club has more than 50,000 members, according to Glamour, all of whom get access to the product samples for free. Recent brand partners have included Chanel's Gabrielle fragrance and Rimmel foundation.
https://digiday.com/?p=264355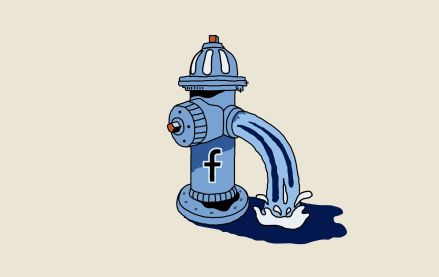 October 4, 2023 • 5 min read
•
•
Publishers are still feeling the effects of a change Facebook made in May that caused a steep decline in referral traffic. Nearly four months later, publishers aren't sure when — or if — that traffic will come back.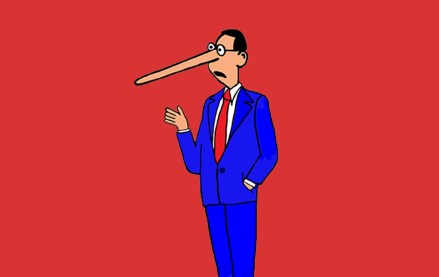 October 3, 2023 • 7 min read
•
•
A new definition for MFAs is available but the vague nature of the guidelines is leading to a lack of standards that might prevent adoption.
October 2, 2023 • 1 min read
•
•
The publishers who attended DPS were focused on the potential upsides of applying the technology to their operations while guarding against the downsides.