'A digital Madison Square Garden': How Complex reimagined the sponsorship opportunities for ComplexLand
November 23, 2020 • 4 min read
Getting people to participate in virtual events is hard.
But attendees at ComplexLand, the virtual world that lifestyle publisher Complex Networks is opening for five days beginning December 7, will have no choice in the matter, a key distinction that allowed it to dream up a whole new spate of innovative brand sponsorship and activation opportunities.
Instead of sponsored content segments between panel discussions, brands such as Versace and HP have created interactive characters that will move through the world, talking to attendees; instead of handing out flyers or swag in a lobby, brands such as eBay will invite attendees to download apps to find clues about where they can find sneaker giveaways.
Complex this week announced the seven brand sponsors of ComplexLand, which include Perrier, Adobe, Head & Shoulders, Universal Pictures, The CW, eBay and HP. While each brand activation solves for different marketing goals, they all require some measure of active participation from users.
eBay's activation requires attendees to install the retail platform's app to find clues about sneakers that the retailer is giving away. Adobe, which is sponsoring live art activations inside its app, is focused on building awareness for its Creative Suite, and Showtime, which will be sponsoring ComplexLand's theater, will be showcasing new content but also teasing the opportunity to buy a lifetime subscription to its service.
Terms and structures of the sponsorships were not disclosed, but their revenues, combined with projected merch sales, should be on par with the revenue that the first ComplexCon generated in 2016, a spokesperson said. The spokesperson said that 2016 event generated "seven figures" in revenue but would not be more specific. And thanks to lower overhead costs, ComplexLand should be solidly profitable — the original ComplexCon did slightly more than break even.
By comparison, the inaugural ComplexCon in Chicago — the original event is held in Long Beach, Calif. — generated $40 million in revenue last year, according to the Wall Street Journal.
While ComplexLand was born of necessity, Complex leadership is already confident that virtual world activations will have a place in their plans moving forward.
"It's about creating movement and activity and gamification," Complex chief revenue officer Edgar Hernandez said. "This is about creating a much more active environment for the consumer. We're excited about how the brands are thinking about it."
In many respects, ComplexLand's programming is similar to ComplexCon, Complex's growing event franchise which was poised to expand internationally for the first time this year. Much like they'd have been able to do in real life, attendees will be able to check out panel discussions, watch screenings, attend musical performances, even order food from virtual food trucks (the orders arrive via delivery).
They'll also be able to shop. More than 60 brands in categories ranging from fashion (Versace) to sportswear (adidas) to streetwear (Staple) will be selling goods over the five days, many of them limited edition drops exclusive to ComplexLand attendees.
Certain brands will have more than just space in booths. ComplexLand is filled with what are called non-playable characters, or NPCs, who offer ComplexLand attendees information that they can use to complete tasks, buy products or consume content. For example, there is a Donatella Versace character who will tell visitors how and where to find an exclusive sneaker co-created by Complex and Versace.
Online platforms like ComplexLand remain an emerging medium, far from where most brands are used to spending their marketing dollars. But because everything that goes on inside them is measurable and trackable, and they demand active engagement, they should become an increasingly easy sell to marketers.
"It's kind of exactly where brands want the consumers," said Rich Cummings, the co-founder and creative technologist at Two Goats, an agency that specializes in augmented reality, virtual reality and XR campaigns. "Old school traditional events were very costly and not particularly energy-efficient. But now, gone are those expensive physical productions and with these virtual platforms, everything's gone digital [and trackable]. It's kind of ideal."
The key, especially in the early going, will be scaled audiences. Hernandez said Complex is expecting upward of 100,000 people to attend over the five days, though the virtual world, which they built in partnership with the firm Jam3, can sustain many more.
This year, Complex faced the extra hurdle of brands feeling reluctant to spend on things happening too far in the future. Even though Complex began taking the idea to market in the second quarter, Hernandez said he and his sellers didn't begin to nail down commitments until they were well into the third quarter; a couple happened in the fourth.
But as life goes back to normal, Hernandez thinks selling into future virtual events will be easier, as uncertainty drains out of the market and Complex takes further stabs at live, virtual events.
"We're very confident this will be a big part of our brand, going forward," Hernandez said. "We think it's poised to become like a digital Madison Square Garden."
https://digiday.com/?p=384368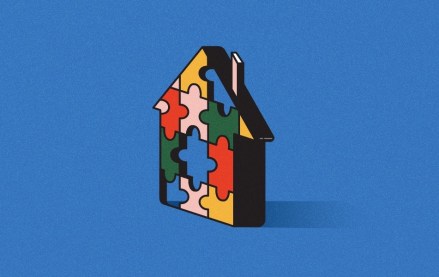 September 22, 2023 • 4 min read
Apartment Therapy's president Riva Syrop took the stage at the Digiday Publishing Summit to discuss the convergence of commerce and sponsorship revenue within its Small/Cool event.
September 22, 2023 • 4 min read
Media execs took stage at the Digiday Publishing Summit to discuss the growing importance of ROI in ad campaigns this year.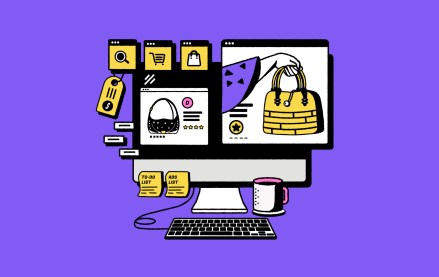 September 22, 2023 • 4 min read
CEO Satya Nadella said AI assistants will be as ubiquitous as PCs and will help users navigate across apps, operating systems and devices.