Media Buying Briefing: How will independent agencies fare this year?
February 6, 2023 • 7 min read
•
•
Ivy Liu
This Media Buying Briefing covers the latest in agency news and media buying for Digiday+ members and is distributed over email every Monday at 10 a.m. ET. More from the series →
A month into 2023, the picture for how this year will shape up for independent agencies is starting to come into focus. But that picture looks different from agency to agency, with some shops predicting a strong return to revenue growth after an embattled 2022, and others hoping they can even get back to growing — largely because clients are spending their marketing dollars more conservatively due to lack of clarity on economic conditions ahead.
If there's one distinct advantage independent agencies have and will continue to enjoy, it's agility and nimbleness, said Jay Pattisall, vp and senior agency analyst at Forrester. "I'm very bullish on independent media agencies, because of their capacity to combine elements of the marketing mix that were pulled apart for financial reasons in the 80s," said Pattisall. "Their ability to strategically combine a precision or performance marketing approach to other elements of of the marketing mix [means] they are able to answer for clients with a level of integration that the large holding companies are slower to respond to. [It's a] collision of precision and persuasion in a very chaotic and non-linear marketing funnel that demands an integrated approach."
Here's what the independent media and marketing agency presidents and CEOs I spoke with agreed on:
A return to normal
So far, the hope among agencies is that 2023 is the first year that feels "normal" — as in, no more trying to compare to pre-pandemic times and numbers. As Kern Schireson, CEO and chairman of Known put it, "I'll take some normal. I'm happy to go plug away, put our best foot forward, do what we do best, and go win new business and improve current business in normalcy. Yes please."
Dooley Tombras, president of Tombras agency, also noted this is the first year that feels truly post-pandemic, both from the fact that stimulus money isn't creating a false sense of wealth or affluence but also from the disappearance of lockdowns and the habit changes they produced.
"There was an unbelievable amount of noise in sales data, your media mix, model data in 2020, and 2021, and that bled into last year," said Tombras. "We weren't totally back to 'normal.' Now, the noise has been removed [and] the excuses are sort of off the table. Now, CMOs and their agencies are responsible for driving growth, and there's repercussions if you can't do that. There's going to be winners and losers, and everything counts again."
Client budgets leaning toward conservative
After clients took longer than ever to determine their 2023 budgets, the consensus among the agencies is that clients will spend them conservatively, with some experimentation thrown into the mix.
"With the exception of a few clients, I don't remember plans being approved this late in the process, and I attribute that partly to the economy," explained Matt Powell, CEO of digital marketing agency Moroch. "But I also attribute it to this [being] the first year people are finally saying the goal is not to get back to 2019 for the first time in three years. The world has changed.
"Clients realize they cannot go dark" as they did in 2020, said John Harris, CEO of Worldwide Partners Inc., a reverse holding company of independent agencies where they share practices but not top-down ownership. "They're saying, 'OK, we may need to shift the priority of spending to emphasize customer service and customer experience in our web channel and reallocate some dollars from some above the line media.' But they're not saying 'Whoa, put on the brakes.'"
More pitches against holding companies
Indies are running up against holding company agencies in more pitches than in recent years, a sign the indies are trying to punch above their weight, and that holding companies are extending their reach into mid-size and smaller clients.
"I think you're seeing holding companies go downstream for budget, and I think you're gonna see independents go upstream, which is exciting," said Kamran Asghar, CEO and co-founder of Crossmedia. "I think the consultants are going to have a good year. I hope they do themselves a service by going outside of the Big Six."
Talent is stabilizing
Staffing issues, which have plagued all agencies, indie or holdco, since the pandemic began, are leveling off as staffers seek out stability and realize that perhaps the green grass of ad-tech might be artificially colored.
"We're starting to see the Great Return," said WPI's Harris. "The frantic hunt for talent isn't as frantic as it used to be, and talent is a foundation of any agency. There's a recognition of the importance of the people and the leadership that you work for, and the opportunities that you gain. There's a return to employee loyalty and not just chasing money."
Where there is lack of accord is on the bottom line. As one might expect, there's a divergence among independents about how they will fare with revenue growth in 2023. While Known's Schireson said he is forecasting his agency to hit between 20-30% topline revenue growth this year after 2022 was "like running up a down escalator," Crossmedia's Asghar foresees low double-digit growth this year after his agency had its best year ever in 2022 at 30% growth over '21. "Everyone's going to be battling for dollars this year," said Asghar.
Similar to Crossmedia, Moroch's Powell said after growing revenue about 10% in 2022, he's hoping to hit the same increase this year. And Dooley Tombras said "finding any growth would be good" in 2023 after securing 15% revenue gains in 2022.
Color by numbers
Cloud platform Filestage this month surveyed more than 300 agencies and brands in a new State of Creative Collaboration 2023 report to understand how the hybrid workplace is changing. It turns out a lot of marketers are still stuck in too many meetings, and waiting for feedback and approvals are the biggest bottlenecks at work. — Antoinette Siu
Some stats:
Some 23% of agencies are fully remote now, with 62% maintaining a hybrid workplace and 23% in the office. Around 28% of respondents are digital nomads.
75% of creative collaborations happen remotely, with 25% face-to-face.
Marketers spend 20 minutes reviewing each piece of work, totaling 8 hours per month. The average process to get work approved is 7 days at agencies and 10 days for brands.
Respondents said waiting for feedback is the No.1 problem slowing them down.
Takeoff & landing
Publicis's 2022 financial results impressed analysts, showing 20% net revenue growth for the holding company, and 10% organic growth. Chairman Arthur Sadoun noted that one-third of the holding company's revenue now derives from data and technology services.
Independent agency Known hired Kasha Cacy as its first chief media officer, bringing her over from Big Village Group (formerly Engine) where she had been global CEO. Kacy also was U.S. CEO of IPG's UM before that.
Demand-side platform Adform partnered with supply-chain emissions firm Scope3 to offer carbon-reduction calculations in the programmatic world. Advertisers will be able to plan, audit, optimize, and monitor brand's campaigns' carbon footprint directly through the Adform DSP using Scope3 data.
Direct quote
"Let's be honest. Our industry is far from perfect. Many of the problems that the IAB cited were because of an imbalanced industry that we all created and supported with our advertising investments. Did we ever utter the issues of "brand safety" or "digital ad fraud" ten years ago? Of course not. But it is time for our industry to clean up its messes and present a far more responsible approach to address the issues that are prevalent in our industry."

— ANA CEO Bob Liodice and 4A's CEO Marla Kaplowitz in a joint statement in response to IAB CEO David Cohen's attack on those forces in the digital industry and in Washington who "have made it their mission to cripple the advertising industry and eliminate it from the American economy and culture."
Speed reading
https://digiday.com/?p=487844
September 29, 2023 • 5 min read
•
•
The gold rush to monetize the hills of first-party data has created a glut of inventory and a lot of varied approaches to selling.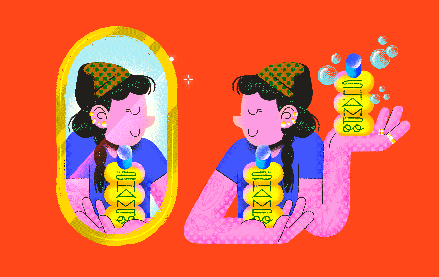 September 28, 2023 • 5 min read
•
•
Influencer marketing agency Influencer is adopting a brand lift measurement solution in a move to demonstrate the value of employing influencers and creators.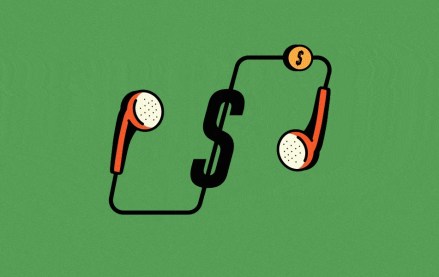 September 27, 2023 • 4 min read
•
•
The latest example comes from work that attention metrics firm Adelaide did with several audio publishers, including iHeart, NPR and Audacy around an eBay campaign.