Media Buying Briefing: How TikTok agencies work — and why they don't fear a U.S. ban of the app
Ivy Liu
This Media Buying Briefing covers the latest in agency news and media buying for Digiday+ members and is distributed over email every Monday at 10 a.m. ET. More from the series →
New agencies blurring the lines between media and creative, as well as brand and performance, are increasingly specialized in the art of TikTok advertising. But there isn't a one-size fits all approach to advertising on the short-form video app, according to five agencies that spoke to Digiday.
There's a science to creating content for TikTok, from using the right kind of influencers to producing authentic ads that don't feel overly scripted. But what makes these small agencies different is their culture, fast-paced business and particular expertise in TikTok strategies and commerce.
For the most part, these agencies working in TikTok's world seem unconcerned about a possible ban — even if it were to happen, and that seems unlikely for now, they generally feel their learnings apply to other social platforms.
Dean Rojas and Michael Woolsey, the co-founders of TikTok specialist shop Gassed, said what separates them from traditional media agencies is the speed and volume at which they produce content on the surging but endangered platform.
Rojas and Woolsey founded Gassed in 2022 after working in media and creative teams at Dr. Squatch. Their goal was to bring together specialties in media and creative to serve the needs of clients in a fast-paced environment on TikTok.
"Rather than one brand working with a creative agency, then you're working with a media agency — you just bundle it all in one," said Woolsey, CEO of Gassed. "It's very fast-paced out there. So that way, you're able to keep up with the speed and really pull levers quickly in order to hit these core KPIs for these clients."
"The whole goal with our content is for people not to realize that they're watching an ad until they're already 10 seconds into the ad and they're already interested in the product," Rojas added.
Ad business still on the rise
Despite growing security concerns and repeated calls for a ban in the U.S., there is no question that TikTok remains the top social network in growth. In 2021, TikTok reported surpassing 1 billion monthly users globally, and in 2023 it said the U.S. has reached 150 million monthly active users — up from 100 million in 2020.
In October 2022, research firm Insider Intelligence estimated TikTok's global ad revenue to reach $14.5 billion in 2023. This month, it was downgraded to $13.16 billion for 2023, due to broader economic challenges in digital advertising overall, but also more risk-averse advertisers during this time, said Jasmine Enberg, social media analyst at Insider Intelligence. She added the change isn't too concerning for its overall ad business.
"TikTok is the fastest-growing social network in terms of ad revenue, both in the U.S. and worldwide, significantly more than any other social platform," Enberg told Digiday.
Indeed, Insider Intelligence this month forecasted a 30.7% increase to $17.2 billion in 2024 in TikTok's net ad revenues globally. The ad revenue is expected to grow 28% to some $22 billion in 2025.
Producing with speed but preserving authenticity
Because of the fast-moving nature of short-form video content, TikTok agencies have to assimilate that culture to grow. Now with 14 employees and partnering with TikTok, Gassed says it's among the more active TikTok agencies in North America. In the last year, it has spent more than $50 million on the app, expanding in strategy, paid media and creative for brands that include men's skincare company Lumen, Crocs and Babbel.
Gassed uses paid actors, writes its own scripts and produces all the shoots in-house. The agency delivers about 20 to 25 ads per month for incoming clients to be able to test their content on the platform. Last month, it estimated completing about 100 ads per week, or 365 ads on average every month.
"We live in such a fast-paced environment where people consume so much content in a day," Woolsey said. "You kind of have to keep up with the speed. On other channels … you're trying to polish the ads so well, where you have to keep it as native as possible and deliver that. We try to deliver a high amount of data-driven creatives for these brands to really scale."
And TikTok ads are shot differently, aimed at the type of selfie content seen on the app, Rojas added. "If somebody is holding a camera selfie style, we're on the other side of it holding the camera like I'm holding their hands while they're doing it. It's very manipulated to look and feel like it is a real person, delivering these lines and giving their testimony."
Using AI and performance data to match creators
Some TikTok specialty agencies are also employing artificial intelligence and performance analytics with their influencers and creators in their strategies. Influencer marketing agency HypeFactory uses its AI tool, HypeDetect, to identify content creators that match certain goals and objectives of a brand. For example, it can specify demographics, geography, psychographic criteria and audience quality or channel quality scores — using a total of more than 35 metrics for account analytics.
"While the AI is searching for content creators, HypeFactory's talent management team negotiates with the creators to make the campaign happen," said Regina Tsvyrava, COO of HypeFactory. "To create native and successful campaigns, it is crucial to find a personal approach to the creator, understand the cultural attributes of the country and speed up the discussion process by speaking their native language."
What makes the agency different from a traditional approach is not performing targeted advertising, Tsvyrava explained. She said HypeFactory tries to partner directly with creators that match the goals of the brands they are collaborating with on campaigns. HypeFactory declined to share any client examples or results due to all campaigns being under non-disclosure agreements.
Jess Flack, CEO at influencer agency and platform Ubiquitous, said the company specializes in user-generated content as well – but does not do scripted content, as Gassed does. Ubiquitous also has a proprietary technology that it uses to execute and scale campaigns using performance and predictive data to pair creators with brands.
"We never, ever, script content," Flack explained. "Freedom with guardrails is our mantra. Let the creator lead the creative. It'll yield better, more authentic content and it fosters a better relationship."
Some of its recent client examples yielded positive results on TikTok. With food and beverage company Magic Spoon, Flack said the campaign doubled engagement rates with more than 10.2 million views, at a $2.30 CPM and 35% engagement rate in under five weeks. Also, with health and beauty brand Hers, the agency saw its hair loss campaign reach 5 million views and 11,000 website visitors with a 62 cents CPC. Ubiquitous used influencers that had been speaking about their hair or skin care experiences.
"We use past performance and predictive data to pair the best creators with the right brands, and we really thrive in long-term relationships when we're able to optimize performance over time," Flack said. "Plus, our vertical integration allows us to be both cost effective for brands and lucrative for creators."
At the same time, some are still investing in TikTok but with some caution to the business. Sanam Ghaneeian, cofounder at digital agency Blosm Brands, said media planning and buying on TikTok is still relatively new in the paid media space. Since it isn't yet as competitive as Instagram, the agency is focusing solely on acquisition on TikTok.
"We haven't found [TikTok] to be a strong bottom-funnel platform," Ghaneeian said. "However, from an acquisition perspective, we've seen it outperform Instagram for CPM (-20%), and engagement (+35%) perspective – which makes it worthwhile for efficiency all around."
But Ghaneeian agreed that user-generated content is key to performing on TikTok: "We've seen our strongest performance from UGC creators. Thus for certain clients we have an always-on approach for gathering new UGC in order to keep TikTok content fresh and performing at its optimal engagement level."
What regulation concerns?
TikTok agencies so far aren't overly concerned about a potential ban of TikTok in the U.S. Advertisers have been recently taking a "wait and see" approach, said Insider Intelligence's Enberg.
"Most agencies are still hesitant to advise clients to reduce their spending," said Enberg. "Advertisers are or at least should be getting backup plans in place, but they're not yet pulling spending in big numbers. A broader TikTok ban isn't going to happen overnight, and it would be premature to cut TikTok budgets right now."
If anything shuts down, Gassed said its TikTok strategies and digital business can work on any other platform. Woolsey said TikTok is still hiring and actively reaching out as its marketing partner.
"I'm not too worried," Woolsey added. "The content and the medium and what we do is so transferable, since we've had so many skills or so many past brands on Meta and other platforms that it really works everywhere. And in this day and age, everyone wants content and fast because they consume it so fast. If it's not TikTok, it'll shift over to Meta, right?"
Tsvyrava at HypeFactory anticipates a TikTok ban will impact creators and brands significantly, but agreed that they will just shift clients to other platforms. Many creators often post across several platforms. "More work will go into having the influencers' followers migrate to other platforms with them, but this is achievable," she added.
Following the hearings in Washington with TikTok in March, Flack said TikTok's risk mitigation in data and privacy "impressed" her. And asked how worried she was about a TikTok ban, Flack said, "On a scale of 1-10, about a 2."
"Honestly, TikTok feels more secure than Meta and Google at this point. And if it does get shut down, it won't go quietly," she added. "There will be millions of people upset for a multitude of reasons. It feels too big to fail completely at this point, but never say never."
Color by numbers
Despite the fact that agencies are quietly building out metaverse activations, new research out of the Advertising Research Foundation (using data compiled by Advertiser Perceptions that surveyed 100 or so executives in December 2022) shows that marketers are even more interested in the broader world of Web3, specifically VR and AR. — Michael Bürgi
Asking respondents to say where they'll concentrate efforts in the next 12 months:
69% of marketers pointed to AR, where only 46% of agencies said AR.
64% of marketers cited VR while only 36% of agencies cited it. And
And when it comes to metaverse platforms, 72% of marketers gave it a thumbs up to 50% of agencies.
In-game advertising is where agencies responded more positively than marketers — 64% to 43%.
Takeoff & landing
Havas Media Group bought a majority stake in Canadian performance, analytics and data agency Noise Digital to expand its Canadian footprint and reach. Terms of the deal were not disclosed, but Noise will maintain its brand, reporting into HMG Canada president Noah Vardon.
European bargain airline EasyJet named mSix&Partners to lead its efforts on media strategy, planning and offline media buying, as well as Kepler to handle digital media strategy and investment.
Personnel moves: Arun Kumar, IPG's chief data and mar-tech officer, is leaving his post for a yet-to-be-announced new job. He's been with the holding company for 13 years and will remain until July … Veteran media exec Lou Paskalis joined news advocacy organization Ad Fontes Media as chief strategy officer … Dentsu's iProspect hired Whitney Fishman as evp, head of innovation, a new position charged with optimizing and innovating tech's value and functionality across its client base. Reporting to CEO Danielle Gonzalez, Fishman most recently was group director of consumer insights and innovation at GroupM.
San Diego-based digital and tech agency BAM was bought by Spanish-based agency group LLYC in a deal arranged by Agency Futures. It's part of LLYC's move to grow its U.S. presence, and BAM will retain its name and management.
Direct quote
"We're noticing that the narratives around the causes of inflation — because they've grown exponentially on just the coverage of inflation since we did the report last year — that has had a tremendous effect on the belief of what is causing inflation across party lines. Generally, we saw that there was an increase for both parties around corporate greed being the proponent of of why this is happening — corporate greed is leading a little bit by 13 points. But generally, Republicans do still feel that it is a government kind of issue versus corporate greed."

— Maxine Gurevich, svp of cultural intelligence at Horizon Media's WHY Group, on political differences in attitudes about inflation's causes.
Speed reading
Want to discuss this with our editors and members? Join here, or log in here if you're already a member.
https://digiday.com/?p=498734
September 29, 2023 • 5 min read
•
•
The gold rush to monetize the hills of first-party data has created a glut of inventory and a lot of varied approaches to selling.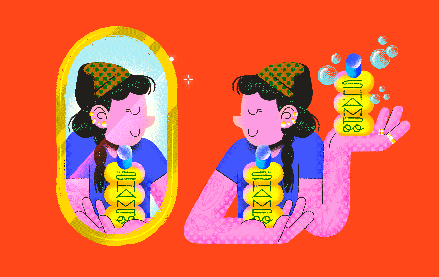 September 28, 2023 • 5 min read
•
•
Influencer marketing agency Influencer is adopting a brand lift measurement solution in a move to demonstrate the value of employing influencers and creators.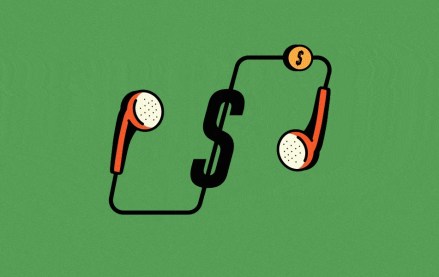 September 27, 2023 • 4 min read
•
•
The latest example comes from work that attention metrics firm Adelaide did with several audio publishers, including iHeart, NPR and Audacy around an eBay campaign.