'I believe in the marathon and not the sprint for social change': How Jess Weiner is changing brands like Barbie, Dove and more from the inside out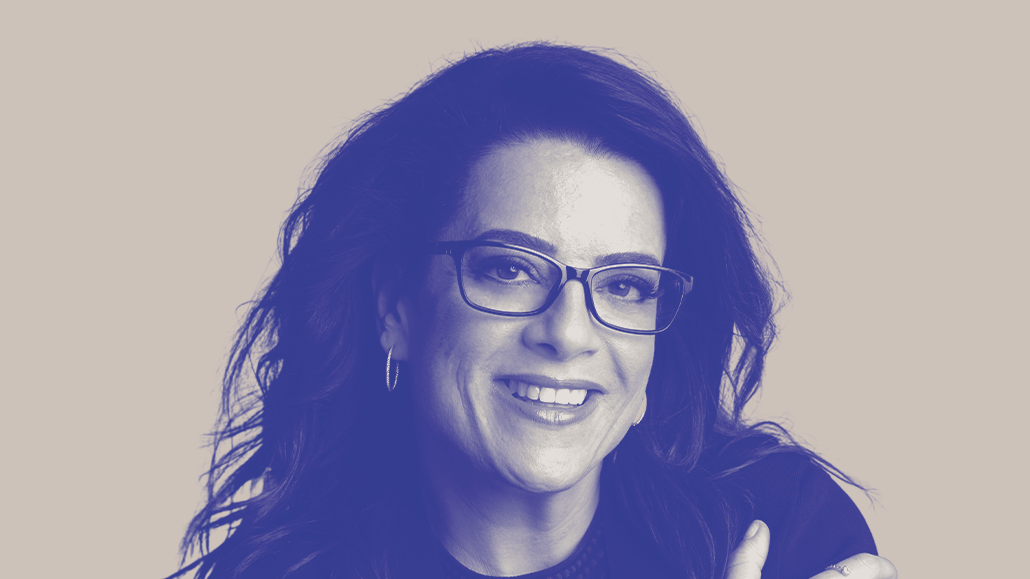 Jess Weiner is described as passionate, but practical by her peers. She has a knack for spotting cultural trends and translating them into something brands can tap into to create meaningful campaigns while still turning a profit.
Throughout her nearly 30-year-career, global brands like Barbie and Dove have turned to the 48-year-old, Californian to help them tap into culture as shoppers become more persistent about brand purpose and more advertising adverse.
Weiner's official title is cultural expert and CEO of Talk to Jess, a consultancy that specializes in helping brands become more inclusive and culturally fluent. She's also a speaker, podcast host and best selling author who has worked with clients like Aerie by American Eagle, Warner Bros., and Unibail-Rodamco-Westfield real estate company since the early 2000s. In her role, she spends a lot of time making connections and building community relationships on behalf of companies.
"She is so clearly in the lane of what she has a passion for, understands and believes in. She demonstrates that and that excites people," said Nathan Baynard, vp of global brand marketing for Barbie and the dolls portfolio at Mattel. Baynard and Weiner first crossed paths when Mattel brought Weiner in to aid in launching a new, diverse line of Barbie dolls in 2016 to better compete in a crowded toy market and boost lagging sales.
What makes Weiner good at what she does and stand out from other brand consultants, he said, is her ability to tap into culture, understand underrepresented communities, and translate that for C-suite executives looking to stay relevant in an ever changing world, Baynard added. He recalled Weiner's work with Barbie, where she steered an advisory council, facilitating a direct line of communication between consumers and the brand to help direct the toy maker's marketing and advertising efforts. 
"A few years ago we were out of step and Jess was really the one of the main components getting us back to where we needed to be," Baynard said. It made an impact for the brand as sales reportedly spiked 16% compared to the same period last year, according to USA Today.
Mattel has been one of Weiner's clients for years. But beyond Barbie, the cultural expert has worked with the global brand to launch its first gender-inclusive doll line. She has also worked with Disney to guide the brand through its rollout of new princesses during an era of women empowerment, and with The White House on an initiative to get more girls into STEM careers. In 2016, Weiner made the connection between the nonpartisan non-profit She Should Run, which encourages women considering a run for public office, where she sits on the board of directors, and Mattel to produce new president and vice president Barbie Dolls.
"She uses her deep bench of connections to have conversations that likely wouldn't be had otherwise if she wasn't in the room, if she wasn't introducing the idea," said She Should Run founder and CEO, Erin Loos Cutraro.
Weiner says that as a white woman and independent business owner, she recognizes her privilege and wields it to not only have those difficult conversations with brands and marketers to push for change in their own companies, but to create pathways for marginalized communities to have a share of voice.
"I'm aware of those, but I yield them and wield them with a lot of thoughtfulness around longevity," she said. "I can go in and articulate things in a more direct way without some of the consequences that my colleagues would have."
Over the last two years, in light of 2020's social justice movement and following marketers refocus on diversity, equity and inclusion, her role as cultural expert and brand consultant has become increasingly important for brands and companies. Many of which have released DE&I initiatives, pledges and company diversity statistics during in an era where shoppers expect brands to take a stand on things like civil rights, gender inclusivity and climate change.
The changes have pushed Weiner's job from predominantly working on inclusivity in brand campaigns to inclusivity throughout a company's entire business structure. At present, four out of her 10 clients are building social impact projects "as a way to get into the problem solving of the issue," she said.
2020 was a moment within a larger movement, said Stacey Ferguson, who has worked with Weiner as a consultant for Dove. Weiner has worked with Dove and Unilever as a cultural strategist for more than 15 years, starting with the campaign for 'Real Beauty' to working through the Crown Act.
"As Black folks, people of color, we've been doing this for decades. It's not new," said Ferguson, who now serves as senior director of marketing and communications at Genius Guild investment firm. "But Jess is one of those people that gets it. It's really important to note that she's sincere in her efforts and her work."
According to Weiner, brands have been reactive as opposed to proactive in response to diversity and inclusivity. Her biggest hangup right now is ensuring that society's response to brand purpose doesn't go from skepticism to apathy due to empty promises from brands.
It's doable, but won't come without wins and losses. The goal is for brands and companies to be up to the challenge and continue to be so in the future.
"I'm at a point where a lot of seeds that I planted are coming to fruition and I think the brands that we're working with are ready to take it to the next steps," she said.
"I believe in the marathon and not the sprint for social change"
https://digiday.com/?p=438247