Ad tech's 2023 vibe shift
July 6, 2023 • 5 min read
Ivy Liu
Imagine if ad tech bosses ventured beyond the realm of unrestrained growth. It's a stretch, of course, given those same execs would have to settle for lower profits and tame the excessive rewards for their big shots.
But just picture it: a reimagined ad tech landscape, where things are simpler, smoother and slightly less of a hot mess.
Sounds like a long shot, right? Well, believe it or not, this seemingly far-fetched notion is making its way through the gossip mills of influential ad tech circles.
"It's an issue that's front and center of the industry these days," said Kunal Nagpal, chief business officer of the sell-side business of InMobi. "Companies are thinking about how they invest for the long-term despite the downturn."
But mere talk is cheap. What truly counts is action. And though sporadic, there have been flickers of it on the horizon.
Consolidation. Risk-averse CEOs. Former rivals turned partners and rivalries from previous partnerships. These flickers of change all point to the same thing: ad tech leaders striving to demonstrate that the industry has matured to a point where it can exercise financial prudence.
"Several years ago a lot of ad tech companies wanted to build technology themselves whereas now we're seeing a reversal of that trend where increasingly they want to partner with other companies or license that tech instead," said Sean Buckley, the chief revenue officer at Magnite. "This way you get something that's potentially more cost-effective, flexibility and probably better capability."
But hold off on the celebrations. Declaring ad tech the epitome of fiscal responsibility might be premature. The recent demise of EMX and the ongoing struggles of Yahoo and MediaMath serve as evidence to the contrary. Nevertheless, the signs indicate a general shift toward more prudent growth.
And why is this happening? Ad tech is no longer a marketplace where adding another vendor, pushing for more bid duplication or adding more queries per second equates to more ad spend. Ad spend is finite. It's always been finite. Nowadays, though, it's not so much of an inconvenient truth for ad tech bosses to hear anymore.
Maybe, it's because the ad tech narrative is about to get murkier. The pandemic didn't just pull forward demand for these businesses, it also pulled forward their future. Ad tech bosses rushed forward to meet it, and in doing so ate through their end market. Investors wanted to know: what's next? But the answers never materialized. And they won't while ad tech is in the state that it's in.
In a word, it's bad. Not that anyone would know looking at ad tech's latest financials. More often than not those numbers were a rebuttal to those observers who are convinced that a downbeat period is inevitable.
And yet those gains could be construed as an illusory safety. Really, ad tech is as dysfunctional as ever.
It's a place where marketers are trying to concentrate their dollars through fewer ad tech vendors while publishers are financially rewarded for selling inventory through as many of them as possible.
Worse still, this impasse is happening while the largest companies on both sides of the market are moving from partners to competitors. Sure, this has always been a thing in ad tech, but the stakes are higher than ever now.
Cash isn't as accessible as it once was thanks to fast rising interest rates — bad news for many ad tech firms reliant on readily available cash to help their businesses deal with the fact that they have to pay their partners faster than they get paid by their own customers.
"It's getting harder to run an ad tech business that has to pay its partners in less than 40 days but has to wait up to 120 days to get paid by its own customers," said an ad tech exec who was not authorized to speak to Digiday. "This was possible when accessing cash was easy. There's no free money anymore."
In such a volatile market, having a semblance of predictability is like having a secret weapon that can save business from getting sucked into a whirlwind of uncertainty. The trade-offs required to make this happen, however, are difficult and often uncomfortable.
Consider The Trade Desk, the ad tech disruptor on a mission.
Its efforts to consolidate ad spending into the best parts of the ad market have sparked debate. Critics say it's playing the market like a boss, bending it to their will and leaving others scratching their heads.
But let's not dismiss the other side of the story.
The Trade Desk's actions inject a crucial dose of stability into the market, tames the wild unpredictability of it and sets the stage for long-term profitability. Because, let's face it, moving ad dollars to bigger vendors and squeezing smaller players out of the market hasn't negatively impacted anyone but the insignificant ones.
"Low fees aren't a differentiator in our part of the market like they once were," said John Gentry, CEO of OpenX. "Nowadays, we're being asked to provide value beyond that, whether that's helping publishers drive performance from their inventory or helping them deal with strategic challenges like navigating to the ID landscape."
In ad tech, the mantra is now "less is more": fewer intermediaries, fees, impressions, even publishers. It's a shift away from the old paradigm where excesses reigned supreme. As a result, the market is gravitating towards a more disciplined and controlled approach. Keep an eye on CTV and retail media, as they're both at the forefront of this vibe shift.
"Our partnerships with broadcasters are certainly unique," said Kyle Dozeman, chief revenue officer at PubMatic. "These publishers are focused on durable technology partnerships. Short-term yield tactics are weighted less heavily than technological and commercial arrangements that enable control and differentiation. The broadcasters have definitely taken notes from the last 10 years of programmatic and are working to shape the ecosystem differently.".
Ad tech isn't there yet, though. It's an industry that's been fixated on short-term gains, always chasing the next quarter or surviving the next downturn. Those old habits die slower than a sloth on lazy Sunday.
But someday, hopefully, the industry will stop patting itself on the back for filling the pockets of founders and shareholders.
Instead, they'll earn some applause for actually delivering on the decade-long promise to make advertising better and more valuable for consumers.
"There's a confluence of events all culminating in a drive toward value," said Andrew Casale, CEO of Index Exchange. "It's a drive toward reducing [bid] duplication, infrastructure costs and ultimately toward a more sustainable marketplace. This is a move toward less bloat and more trust."
https://digiday.com/?p=509570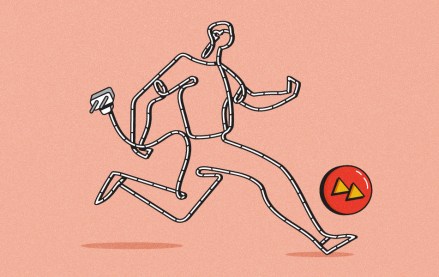 September 22, 2023 • 4 min read
Women's sports are having a moment. Brands, media companies and agencies are looking to get in on the action.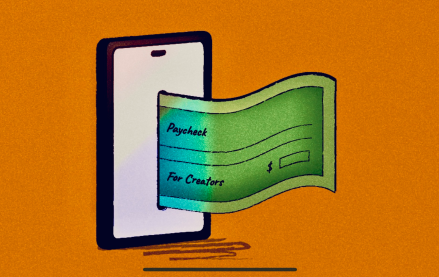 September 22, 2023 • 6 min read
The Hollywood strikes were supposed to be a game changer for many of them, but the situation hasn't quite lived up to the hype.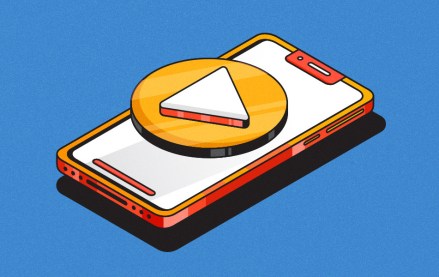 September 22, 2023 • 5 min read
Given the rise of short-form video, agencies that focus on the format, rather than specific platform expertise, will reap the rewards.