Media Buying Briefing: Are AI chatbots going to power agency operations and client services in the future?
September 4, 2023 • 7 min read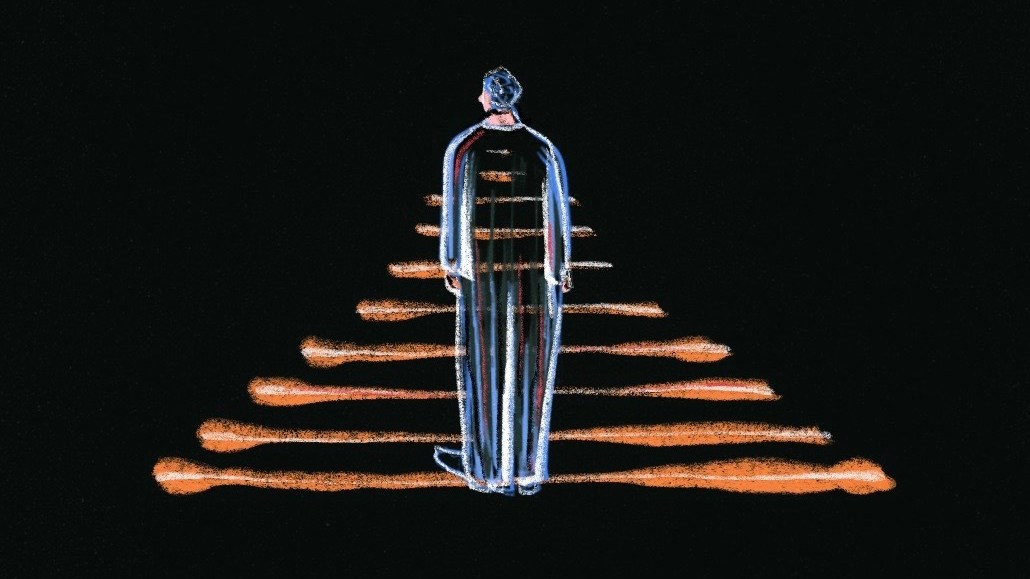 Ivy Liu
This Media Buying Briefing covers the latest in agency news and media buying for Digiday+ members and is distributed over email every Monday at 10 a.m. ET. More from the series →
Can chatbots become the new AI superpower for media agencies?
Recently, agencies have been employing ChatGPT-style bots both internally for automating operations and analyzing media and trends and externally for client campaigns and data reporting. Besides reducing menial tasks to save time and money, agency execs say AI tools can increase flexibility to do more for clients, as well as change organizational processes and workforce engagement.
"Generative AI has the potential to save agencies money in many areas like creative, media solutions and operations," said Jay Suefuji, CEO of digital agency Septeni Global. "We expect automation or chatbots to be most beneficial in operations. It can remove many repetitive, small tasks and drive efficiency, which translates into time and cost savings."
Beerud Sheth, CEO of AI chatbot platform Gupshup, agreed that businesses are jumping on the bandwagon to integrate chatbots throughout their operations, whether with customer interactions or with employees. Gupshup runs AI chatbots for corporations from Google to Citibank, with three out of every five business-to-consumer chats using its technology, per the company.
"[For] customer interactions, these bots are seamlessly integrated across the customer life cycle, from acquisition and marketing to commerce and support," Sheth said. "Their dynamic interactions enhance conversion rates, optimize revenue growth, bolster customer satisfaction and trim support expenses."
Data access, costs and client flexibility
Annmarie Turpin, CTO of Ocean Media, said clients are interested in trying chatbots — with one benefit being access to tracking and reporting data more quickly. Compared to building standard dashboards for data access, a trained chatbot can give the agency more flexibility to do more for clients with fewer resources and investment, she explained.
"With dashboard reporting, for instance, we must anticipate the clients' questions and build for their expected need," Turpin said. "With a chatbot, the client can ask all questions, and we don't have to do any additional building or development work to meet their needs."
In other words, by applying AI, users (such as clients) can just ask the chatbot to answer the question to get the information — while the dashboard approach requires them to specify the parameters to the question and requires more steps and tweaking to find the right data and then search for an answer.
"There is a lighter mental load for the user to access the information," Turpin added. "For the agency, we don't have to anticipate what the user will ask, nor do we need to invest as much time in business intelligence to build the dashboard. We instead invest time in training the chatbot."
Septeni is similarly integrating different generative AI tools in its operational processes. Suefuji said automation can cut down on costly work, such as report generation, data visualization and automated alerts.
Earlier this year, the agency partnered with Soundraw to develop AI-generated background music to boost click-through rates for video ads. The tool helped analyze elements contributing to ad effectiveness based on content, products and distribution media information. This allows teams to focus on the more "strategic, high-value work" and become more efficient in serving clients, Suefuji added.
The agency is also using other forms of robotic process automation (RPA) tools in its operations. These are software bots used to automate processes that can be combined with AI tools to teach itself more over time. "It's likely more solutions like these will be available in the future to link in-house chat and AI, so an AI bot that has learned AI on its own can answer questions without the need to look up internal documents by itself," Suefuji explained.
HR, project management and internal efficiencies
It makes sense that more companies are incorporating chatbots to meet consumer demands, especially as chatbots get more popular with the growth of messaging apps and ChatGPT, said Gupshup's Sheth. But there are some interesting ways bots can help improve the employee experience at companies, as well, including automating routine tasks across departments like HR, IT and facilities management, he said.
Earlier this year, Red Door Interactive started implementing its own prototype chatbot, CMore, to create a conversational AI assistant for the company's onboarding and internal HR operations. The agency said CMore has so far learned its employee handbook, benefits information, security procedures, referral policies and education assistance policy.
Dennis Gonzales, senior principal of information technology of Red Door, said CMore has the potential to do more in recruiting and project management in the future, helping teams work on content for external work or moving away from "canned reports" to more conversational formats. Gonzales noted that the agency did not reduce any HR staff after adding the AI this quarter. Rather, the bot gives existing HR the chance to "do more progressive things," he added.
The chatbot can continue to grow and learn more content when things are updated or removed. Since trying C4, the agency said it saved a total of 100 hours, or roughly one hour saved per employee engagement with the bot.
What are the risks?
As Gonzales noted, one of the issues in using chatbots and AI software is balancing the innovation with the liability: "These are internal documents… so we wanted to make sure that the information is relevant to employees and only provided to employees," he said. "The way we implemented a chatbot was on our intranet and to be able to access it, you have to be an authenticated employee."
Suefuji at Septeni also pointed out other obstacles to experimenting with AI. There is the challenge of who owns the data and whether and how it is shared — which limits how much AI can be trained.
"Each stakeholder — whether it's the advertiser, media company or agency — has its own data," Suefuji said. "Without open data sharing between parties, it becomes difficult to train AI systems in a way that benefits all parties. AI automation and its impact will accelerate further and faster once we overcome this hurdle."
And from a marketing perspective, AI or chatbots may not always be the right tool, said brand strategy expert Shay Onorio, who noted that AI is still finite in its capacity to understand a brand or explain why it created something.
"AI can most likely provide whatever you ask," Onorio said. "However, it can't incorporate context and reasoning as to why it wrote a specific line or used a particular word — nor can it explain a brand's 'why,' which is the backbone of every company."
In other words, AI's incorporation into the inner and external workings of agencies and their clients still has a bit of learning to do, despite the progress made in such little time.
Color by numbers
A lot gets written about what makes consumers engage with a brand — but what are their main turn-offs? A recent report from digital engagement firm Khoros, the Brand Confidence Guide, addresses this topic. After pointing out the factors that most influence brand loyalty (such as a great product, dependable discounts and strong rewards programs), the report cites the following as the biggest reasons people stop engaging with a brand:
62% cited an increase in price
42% cited poor customer service
26% cited lack of good deals or offers
21% cite disconnected or frustrating customer service
Surprisingly, only 20% cited negative reviews or word-of-mouth.
Takeoff & landing
Stagwell's Assembly agency landed media AOR duties for luggage brand Vera Bradley, on top of its recent win of Brooks running shoes.
Televisa/Univision launched a dedicated local ad sales unit broken into three parts: a holding company unit; a multi-market unit (which focuses on eight regions with high Hispanic audience concentrations), and a local sales unit, all reporting to Antonio Roman, evp of local media sales.
NBC Universal removed the "interim" label from Mark Marshall's title of chairman of global advertising and partnerships, as he leads all ad sales efforts there. Marshall replaces Linda Yaccarino, who left NBC U to become CEO of X (formerly Twitter).
Direct quote
"My ideal vision for inclusion is that everyone feels curated for — that everything they experience had them in mind. Also, that there are no doors closed to people due to any aspect of their identity, that all the parts of them only show up in ways that are positive and help them to thrive. I think the advertising world is a huge part of that."

— Code and Theory's group director of inclusive design and marketing strategy Kirstyn Nimmo on the efforts she's leading to ensure diversity and inclusion spreads across every unit of the agency.
Speed reading
I wrote about how click farming and impression farming have gotten worse as generative AI rolls out more across the agency and ad-tech worlds.
Senior editor Michael Bürgi wrote about a small agency, Left off Madison, that's trying to recreate the older version of Madison Avenue by bringing media and creative back under one roof.
Bürgi also had an interesting conversation with John Connors, CEO of independent agency Boathouse about his decentralized approach to rolling out AI services and products across all divisions of the agency.
https://digiday.com/?p=516554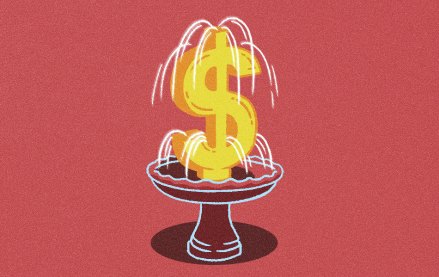 September 21, 2023 • 4 min read
Retail media and the bounceback of digital advertising led IPG's Magna to raise its ad revenue growth forecast to more than 5% to total $337 billion in 2023.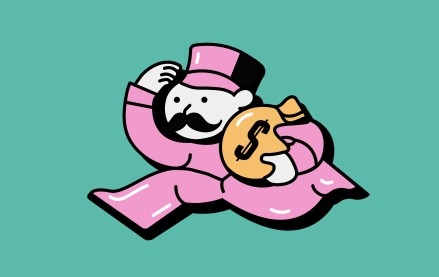 September 21, 2023 • 6 min read
TRUSTX seeks funding to expand its PET ambitions as M&A signals stir ahead of Q4.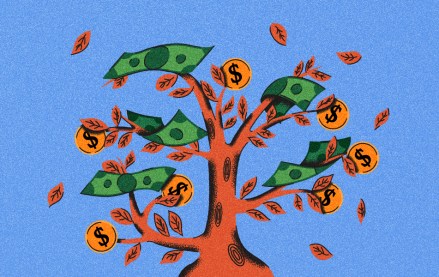 September 18, 2023 • 8 min read
Ever since bid shading became prevalent in programmatic, how do agencies know it's working? There are still plenty of uncertainties and complexities around the benefits and downsides.