Media Buying Briefing: Agencies expand their DEI goals and offer their expertise to clients
August 21, 2023 • 7 min read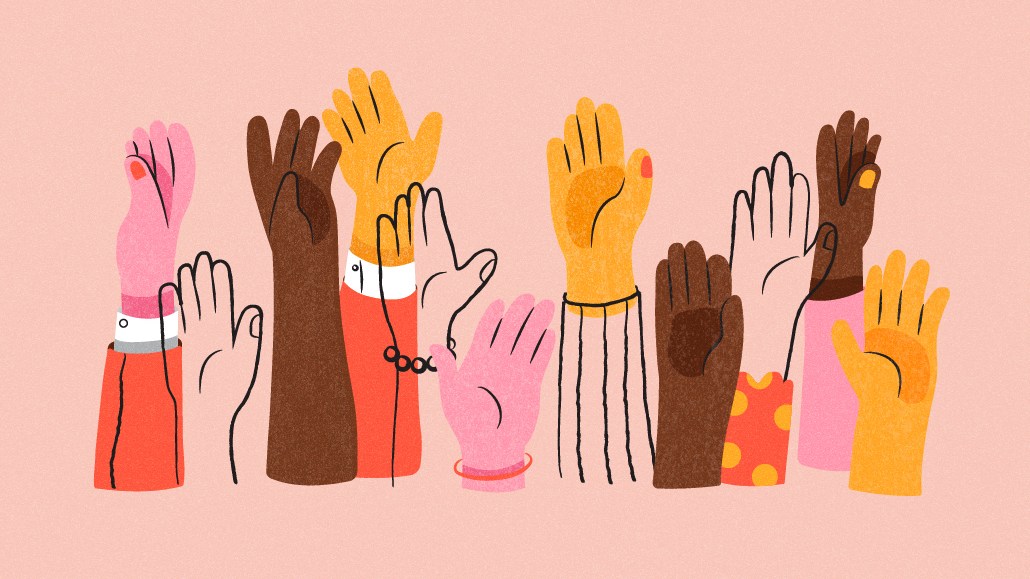 Ivy Liu
This Media Buying Briefing covers the latest in agency news and media buying for Digiday+ members and is distributed over email every Monday at 10 a.m. ET. More from the series →
In recent years, agencies have sought to increase diversity, equity and inclusion efforts through hiring and training their workforce, building community partnerships and quantifying their progress. Now, as some move beyond their own workforce diversity and internal programs, they are bringing that DEI expertise and strategy to clients via new offerings and services.
Janis Middleton, chief inclusion officer of 22Squared parent organization Guided by Good, sees these services as a natural progression as agencies expand their DEI focus outside their own walls. While they built a lot of momentum throughout 2020 and 2021 to start DEI programs and install diversity officers, there remain valid questions about how much progress the industry has really made.
"[Our offering] is here to help to fill that gap both for ourselves, our clients and then even clients that we [get] down the road, to help them fill that gap because it is a need," Middleton said. "It is the next wave, and it's going to be here for a while. It's not letting up like it did 10 or 15 years ago."
Different agencies also find themselves at varying stages improving their DEI efforts: those that had a longer history of leading diversity programs in contrast to those galvanized to action following the murder of George Floyd in 2020. But Esther E.T. Franklin, ​​chief strategy and cultural fluency officer at Publicis' Spark Foundry, contends that companies can still be successful regardless of where they started.
"For those organizations that started a program three years ago in reaction to George Floyd, those seem to be the ones that are struggling the most," Franklin said. "But this doesn't mean that just because you started in a reaction that you can't be successful – it's that you have to be even more intentional and focused and directive to your organization to keep that momentum and energy going."
22Squared's focus on Embrace
In March, 22Squared began developing its client offering Embrace, aimed at helping brands build their inclusive work, culture and workshops. This month, the agency officially added the new inclusion strategy as a client offering to continue supporting brands, from the pitch through the strategy brief and working with media, creative and production teams.
With Middleton leading the new offering, it is scoped into the integrated work at the agency and offered "a la carte" in various ways for potential clients. The goal is to meet clients where they are in diversity efforts and help them build on that journey, from legacy brands to younger ones and influencer-driven businesses.
With the agency making progress toward its internal DEI goals, Middleton said this was the right time to expand on Embrace. "About two years ago, I started to see that we were in a good place [even though] the journey is never over," she told Digiday. "I just knew that we are the best-case study. So let me pull out the things that we've done for ourselves and see what we can do for our clients."
Embrace offers three pillars that help guide clients on work around DEI: people, culture and the business imperative. But the strategy is not a "copy and paste" for each of their clients, be it Baskin Robbins or Party City, so the DEI strategy will look different for each one.
Middleton believes this is why agencies need to pay attention to data, sentiment and client needs. Sometimes that includes having conversations around the difference between appreciation vs. appropriation when creating ads. For others, it's sitting down with creative, account and production teams to further cultural representation and inclusion topics.
"Inclusion is the long game," Middleton said.
DEI becomes a business imperative
At Horizon Media, DEI has shifted out of HR as a talent and culture function to marketing as an enterprise-wide business function. This helps drive innovation, client solutions and product development, said Latraviette Smith-Wilson, the independent media agency's chief marketing and equity officer.
"While the vision and strategy for DEI is led out of my team, the implementation of it must be the responsibility of everyone across our organization," Smith-Wilson added.
Horizon is continuing to build systems that will help the workforce understand DEI in their roles and how to apply it – whether they sit in finance, legal, client teams or IT. For metrics, Smith-Wilson mentioned tracking progress through KPIs like inclusion scores from anonymous employee surveys, sentiment, community touchpoints and internal mobility.
The agency's multicultural team provides counsel to clients and partners and continues to develop the firm's eMbrace platform, a client-facing tool for facilitating marketing strategy discussions and engagements with a "culturally equitable lens," Smith-Wilson explained. It is a precursor to media and investment planning to help advertisers develop their DEI strategy.
"eMbrace recalibrates and reweighs population-based survey and panel outputs to produce a more equitable sample and emphasis on Asian, Black and Hispanic insights," Smith-Wilson said.
Similarly, cultural fluency has guided DEI efforts at Spark Foundry since 2016, because audiences were getting much more diverse than ever before, Franklin explained. Across the parent company, agencies have aimed to leverage multicultural experts and build more content and supplier diversity. On the client side, Spark Foundry focuses on helping them identify those audiences through multiple capabilities and assessments.
"Who are we talking about?" Franklin said. "Who should we be talking about? It's about understanding who's already in the category, and then the brand and where the growth can come from – that's the first phase of what we do."
In 2021, Publicis Media also formed a multi-year industry initiative to increase representation of underserved and multicultural suppliers called the Once & For All Coalition. Members do not have to be a Publicis client to access the solutions, and they invest in minority-owned and targeted media supply, develop minority creators and create best practices.
Competitive advantage
Going forward, building DEI into the agency offering to clients will further give agencies an advantage in winning business, said Tahlisha Williams, evp, talent equity and learning solutions at 4A's. Across member agencies, Williams said there is a wider effort to look at the business opportunity and create diversity offerings.
Within the industry, 4A's has focused on multicultural talent development, but Williams said keeping that talent can still be a challenge. Its Multicultural Advertising Intern Program recently completed its 50th annual 22-week talent development program for young diverse advertising professionals.
Williams believes these developments become a learning opportunity for the agencies themselves, whether that is developing AI tools and dashboards for measuring brands' diversity initiatives or creating guides to bring clients on board with DEI.
"They too are learning, it's [an] education for them," Williams said. "This is something that is evolutionary, because agencies are equipping their clients to be able to respond to a diverse nation."
Color by numbers
There remains some debate about how good (or not good) the economy is, but one report from agency DEPT shows that marketers are emphasizing short-term, lower-funnel tactics and strategies to get them through the uncertainty. DEPT's latest annual Growth Marketing Report, which connected with 450 marketers, indicated that they're leaning on more conservative tools like video and audio, retargeting and remarketing, e-commerce and paid search. — Michael Bürgi
Some other stats:
Only 14% of marketers are maintaining a growth marketing mindset in 2023 versus 24% in 2022
45% of marketers are investing in strategy and planning, down from 68% in 2022
Surprisingly, 48% of marketers say they're investing in data and analytics versus 70% in 2022
The least drop was in investing in creative resources: 46% of marketers are investing in their creative process versus 50% in 2022.
Takeoff & landing
Independent Crossmedia and creative shop Joan joined forces to launch JOANxMedia, a media and creative hybrid offering to attract new clients and serve existing ones. The new unit will be led by executive director Jodi Monroe.
Horizon Media's e-commerce unit Night Market added to its data science and engineering teams, hiring Kyle Csik as chief data & technology officer; Guang Yang, as vp of data science; Geoff Gross as vp and data strategist; and Stephen Kurian as vp of engineering.
Stagwell's insights/data platform Maru, which is housed inside the Stagwell Marketing Cloud, is collaborating with corporate sibling Harris Poll unit to craft c-suite advisory and market research tools.  
Media platform Teads and attention metrics firm Adelaide partnered to launch what they're calling "high-attention omnichannel" private marketplaces that use Adelaide's AU attention metric through Teads' ad manager and third-party DSPs.
Direct quote
"The worst thing an advertiser could do now is join the unconvincing and weak chorus of Google excusers, those wanting to marginalize, rationalize and distance themselves from what are likely major advertiser betrayals. What is at stake is your recourse as an ad spender, a recourse that will die at Google unless they are made to pivot to real transparency – like full granular disclosure on the lifecycle of every YouTube ad and ad impression, for starters."

— Sean Cunningham, CEO of the Video Advertising Bureau, responding to the latest reports that YouTube violated child privacy rules.
Speed reading
History makes for the best teacher, and senior marketing tech reporter Marty Swant offers up invaluable lessons from ad tech that generative AI users and developers can learn from.
Speaking of generative AI, I looked at a real-world example of a media agency, Exverus Media in this case, putting the tech to use for client John Soules Foods — and the risks it takes doing so.
Platforms reporter Krystal Scanlon spoke with a former brand director at a retailer who anonymously revealed the dirty and unscrupulous tactics of some influencer agencies that screw over their influencer clients as well as those trying to connect with them.
https://digiday.com/?p=515175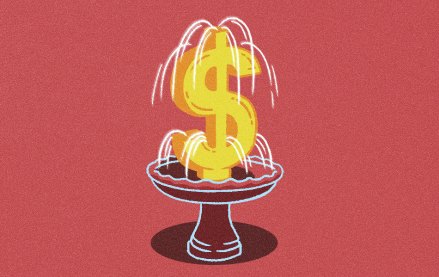 September 21, 2023 • 4 min read
Retail media and the bounceback of digital advertising led IPG's Magna to raise its ad revenue growth forecast to more than 5% to total $337 billion in 2023.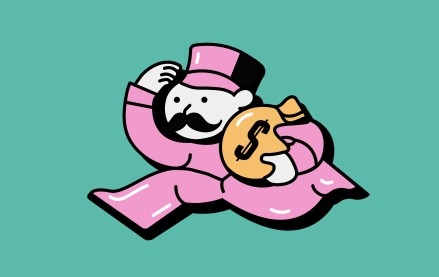 September 21, 2023 • 6 min read
TRUSTX seeks funding to expand its PET ambitions as M&A signals stir ahead of Q4.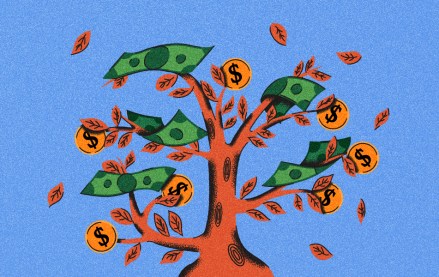 September 18, 2023 • 8 min read
Ever since bid shading became prevalent in programmatic, how do agencies know it's working? There are still plenty of uncertainties and complexities around the benefits and downsides.