Ad buyers and varied media execs came face-to-face with the new reality of YouTube this past May: Lines of tweens and their moms swarmed the company's NewFront just to catch a peek of the vivacious 18-year-old YouTube star Bethany Mota.
Mota — along with makeup whiz Michelle Phan and baker Rosanna Pansino — is so popular on the video site that she appeared in television, print and outdoor ads earlier this summer, part of Google's attempt to try and make its stars more mainstream so it can, in turn, secure higher ad revenues.
In essence, YouTube has turned its creators — who make money by earning a portion of ad revenue as well as a new "tip" system introduced just last month — into brands in their own right, so they appeal to marketers and consumers. (Mota has teamed with brands including JCP and Forever 21, while Phan has a L'Oreal line.)
YouTube is not content to rest on its current roster of Web stars, however. With 100 hours of content being uploaded to the platform every minute, the next Mota or Phan (or, for that matter, Bieber) could lurk behind any given click. In order to find the next talented needle in that haystack of content, YouTube is now relying on its own in-house A&R man.
Tim Shey is director, development at YouTube Spaces, working with creators to help them grow and develop their content (and, eventually, help them monetize). "Our charge is really developing that next great wave of creators and supporting all the creators on the platform," Shey said.
In so doing, YouTube is also trying to cozy up a little closer to Madison Avenue. At YouTube's NewFront Brandcast event, the company introduced Google Preferred, a way for marketers to buy ads in the top 5 percent of content on the site — to ensure quality eyeballs and avoid situations where an ad accidentally ends up next to offensive content. That was widely seen as a response to buyers and marketers who have long asked the company to provide hard numbers on how well videos were doing and make it easier to buy ads on the top-tier content on the platform.
This elite cadre of "5 percenters," as they are known, includes stars Mota, The Fine Bros and Jenna Marbles. The program gives channels a "P score" that combines factors like watch-time, repeat viewership, shares and others. Those algorithms will help YouTube figure out what channels are rising and doing well — almost like a data-minded record label might find its next star.
Once that talent has been identified, YouTube spends significant resources investing in cultivating them. But first, there are some tests. For those just starting out, verification of the channel is the first step. The company also has physical production spaces in Los Angeles, Tokyo, London and, coming later this year, New York. Those are for more experienced creators — the Los Angeles Space's production resources are for those with more than 10,000 subscribers already on their channels.
"Unlock the Space" makes sure creators are at the right level to get in and make use of those resources. That includes, for example, knowing how to use the equipment or having a production plan in place. Creators who have 75,000 cumulative "watch hours" over the past 90 days are eligible to apply for advanced programs — both for brand development, tech support, and strategic help. Then, there is Youtube.com/Creators, a hub with resources like a playbook on uploading videos and best practices that are gleaned from top stars.
Shey emphasized that the company tries to not "pick" people out of a crowd. Instead, he creates resources that will touch true up-and-comers. A partner organization within the company helps the bigger stars figure out their business models. "We have an entire army of those partner managers, because they know enough about each creator and business," said Shey. Plus, there really are no losers here. "We're at that stage in the industry where the success of any one creator really helps everyone," he said. "We just need to supercharge the process."
https://digiday.com/?p=82675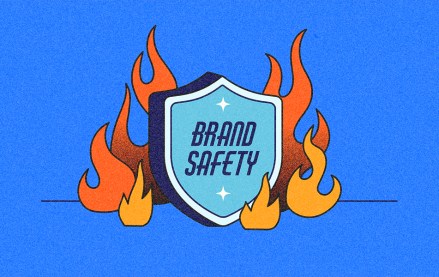 November 28, 2023 • 6 min read
"Major brands' search ads can appear on piracy, pornographic and sanctioned websites," research claims.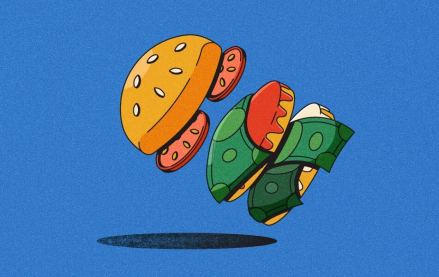 November 28, 2023 • 6 min read
As more influencers look to get into food content creation, brand opportunities are following.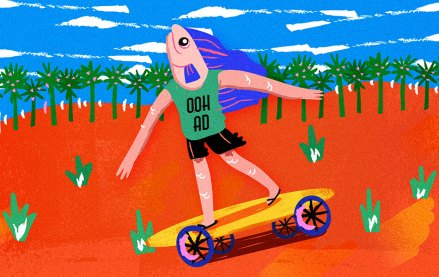 November 28, 2023 • 7 min read
As major marketers like Maybelline experiment with faux OOH, more marketers are open to the idea.