'Wholesale is an important part': Why athletic brand Alala is bucking the DTC trend
January 14, 2019 • 4 min read
•
•
When Denise Lee launched her athletic brand Alala, the company's website went live at the same time as it launched collections in Equinox, Carbon38 and Bandier.
Five years in, Alala's products can be found at a list of retailers: In addition to its launch partners, the brand sells at Shopbop, Nordstrom, Revolve, local boutiques and at gyms and studios, including Barry's Bootcamp and Flywheel. It's a mix of online and offline partners, and customers can also shop AlalaStyle.com. The brand also sells to retailers through traditional wholesale channels — no shop-in-shops or concession agreements. Its sales are 50 percent direct, 50 percent retail, according to Lee. The brand declined to share if it's profitable.
"When it came to a strategy for a very young brand, I realized that this wasn't how other direct-to-consumer brands were going about it," said Lee. "But having wholesale was an important part of raising awareness for us, and it's a great barometer for feedback on your product. The exposure gave us a foothold as one of the top new athleisure brands to watch for as the category grew."
It's almost a return to retail normalcy.
With the direct-to-consumer era, wholesale became a dirty word for brands like Everlane, Glossier and Allbirds. Dozens of similarly modeled brands have identified an opportunity to launch online and avoid retail markups, effectively funneling the money saved into production and other customer-facing values. But the flaws in the model are starting to show: Online growth isn't limitless. Customers like to test and compare products in person. And value saved from cutting out the middlemen often has to be rerouted to expensive customer acquisition costs rather than production. For most brands, the answer to funding expensive launch costs without leaning on retail partners has been venture capital.
But VC tie-ups aren't always appealing to young brands. Lee, who worked with Christopher Burch at C.Wonder and Armani Exchange before launching her brand, said avoiding VC money was a purposeful decision because it didn't feel like VC and consumer retail was a fit. In its place, Alala began selling collections with retail partners who were, at least at the time of the brand's launch, just figuring out how to navigate a relatively new category like athleisure wear.
"Getting feedback from our buyers and their customers is an interesting and crucial part of building our brand. It's given dimensions to what we do," said Lee. "You're getting people to try things on, you already have a nationwide scale and you're able to access customers in places they already go, rather than taking the steps to acquire them to come to your website. There are a lot of benefits to wholesale, even though it's no longer sexy."
While digital brands are still focused on owning customer data and relationships, other brands, like The Arrivals, Native Deodorant and Harry's have also found that traditional retail partners might play an important role in business models after all. With scale and exposure, small brands can shoulder less of the burden of expensive retail and marketing costs.
"Direct purity is over for brands," said Richie Siegel, founder of retail analytics company Loose Threads. "Online is just too saturated. But that's not to say that these brands are going into wholesale blind."
Lee said that it deals with the downsides of wholesale by communicating more with retail partners. As a young, digital brand, it has more leeway in the relationships. For example, it will often ask to be excluded from storewide promotions. If there's excess inventory for a certain product, Alala will swap it out with a likelier to sell "core" product, like a classic yoga pant, so that it doesn't have to buy back unsold inventory. When it comes to other concerns, like competing over AdWords and communicating the brand's story through retailer employees, Lee said that it's a trade-off. In exchange for getting more product to new customers, the brand will get the chance to tell its story on its own site to more people.
Selling through third-party stores can also act as an insurance policy. Every new collection will go on sale for about two to three weeks in retail stores before it hits the Alala site. This gives the brand time to hear feedback from buyers, and get early sales results before it places its own buys. Overall, Lee said, the retail relationships have sharpened her own skills as a brand founder.
"It's forced us to become very well-oiled machine because you have outside clients relying on you to deliver something on time, that's great quality, that can sell," said Lee. "It's not an option for Alala to be like, 'Oh this set is coming in two months late, we'll bump it to later. You need the discipline, and that's something valuable for any brand."
https://digiday.com/?p=318095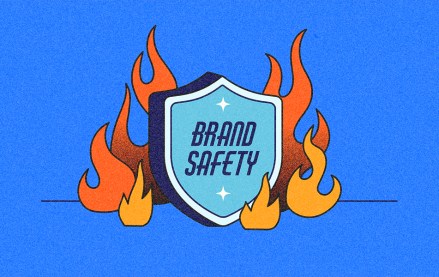 November 28, 2023 • 6 min read
"Major brands' search ads can appear on piracy, pornographic and sanctioned websites," research claims.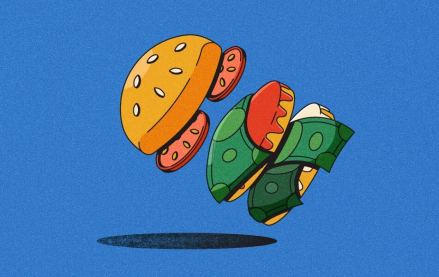 November 28, 2023 • 6 min read
As more influencers look to get into food content creation, brand opportunities are following.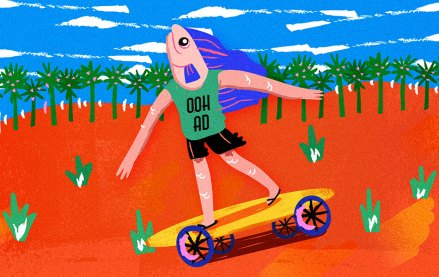 November 28, 2023 • 7 min read
As major marketers like Maybelline experiment with faux OOH, more marketers are open to the idea.