DTC OD: Why disruptor brands are turning to traditional retail strategies
October 12, 2018 • 4 min read
•
•
The dawn of the direct-to-consumer brand era was, in retrospect, incredibly idealistic.
Every tactic inscribed in the now well-worn DTC playbook — cut out the retail middleman! Only sell e-commerce! Market luxury-quality products without the markups! — is expensive to pull off. With time and increased competition, that's only gotten worse. Raising rounds of funding reminiscent of a Silicon Valley startup is tempting but, unfortunately, can be reckless for consumer apparel brands that can scale to $10 or maybe $50 million in annual sales, if they're lucky.
What it costs to operate and scale a DTC brand can be bucketed into two major budget-eaters: distribution and marketing. To launch and maintain an e-commerce store costs relatively nothing compared to opening a store network. Online, you don't have to pay employees, pay to keep the lights on, pay for inventory overhead, or pay for a piece of real estate. But of course, you have to pay to get people to your site. And as the brand space gets more competitive, the cost of customer acquisition has skyrocketed.
Scott Tannen, the founder of luxury bedding brand Boll & Branch who also runs venture capital firm Red5 Capital, says that he's seen brand founders wipe out $5 to $10 million in one year, paying for customers through exorbitantly expensive Facebook targeted ads, search ad buys and big outdoor ad campaigns in places like Times Square and on the New York City subway system. Brands including Barkbox and Brooklinen reported spending 75 percent of their annual ad budget on Facebook alone. And younger DTC brands aren't working with the same rulebook that their older and wizened predecessors – the Warby Parkers, the Bonoboses – were playing by. According to retail advisory company Loose Threads, the amount of Facebook impressions that 10 cents could buy a brand in 2012 now costs $1.
"The ecosystem has changed as the space has evolved, and companies like Google and Facebook re-righted the balance sheet. If brands want to benefit from their reach, they have to pay up," says Loose Threads founder Richie Siegel. "E-commerce was once thought to have infinite growth prospects — if you build a website, they will come. That's so far from the case."
Hitting the customer acquisition ceiling online has led these DTC brands into the arms of traditional retail's long-standing pillars. First came the stores. According to Reformation founder Yael Aflalo, it costs about $1 million to open a store, of which the brand now has 13. In every case, the stores paid themselves back — and became profitable — in under six months. To test markets, temporary pop-up stores have become par for the course. Melissa Gonzalez, founder of experiential retail consultancy The Lionesque Group, says that it costs about 20 to 50 percent less for brands to open short-term stores than permanent ones. But event pop-ups are getting more expensive as the real estate industry catches on to the brands' game. Maiyet and For Days founder Kristy Caylor says that opening a pop-up can now cost just as much as opening a permanent store.
"As a brand that's growing, how many different ways are there to actually grow?" says Aflalo. "Brand and paid marketing only yields a certain amount of growth. A store is a risk; it's a lot of work and a lot of investment. But you could hire three marketers and spend a million dollars and get a bunch of customers once, or you could spend a million and get a bunch of customers for 10 years."
The final shoe to drop: Wholesale retail. Department stores like Nordstrom are fudging their typical merchandising requirements to account for DTC brands, like outerwear brand Arrivals, that didn't factor a wholesale margin into their brand's blueprint. It's another form of marketing that can pay itself back, and Siegel predicts that the DTC formula going forward will account for about 15 percent of revenue, on average, to come from wholesale partnerships.
"It doesn't change the cost dynamics all that much, but where a brand might have spent 50 percent of one sale on advertising, 50 percent of that sale now goes to a partner like Nordstrom," says Siegel. "The idea, of course, is to acquire reach from Nordstrom over Facebook and other paid acquisition methods. It's going to even itself out."
https://digiday.com/?p=307109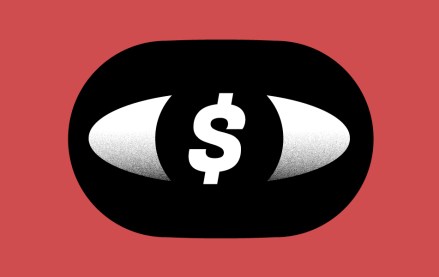 December 5, 2023 • 3 min read
The latest edition of the ANA's programmatic transparency report claims $22 billion can be saved by drastically cutting the ad tech bloat.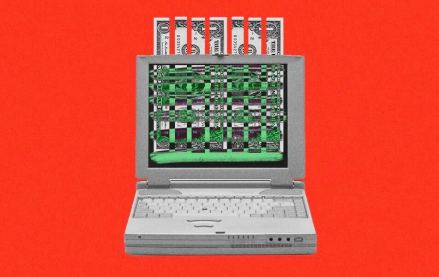 December 5, 2023 • 5 min read
Agency clients still see programmatic as an important part of their marketing budgets. But, overall, the uncertainty around programmatic could be causing them to lose confidence in online display ads as a marketing channel, and, as a result, agency clients are investing less in online display.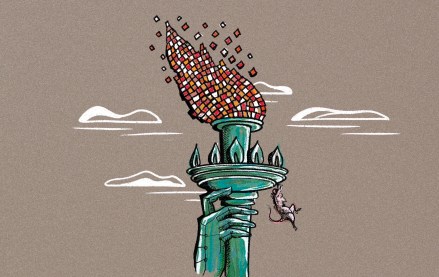 December 5, 2023 • 3 min read
There's a global AI race and different regulations in different countries might be slowing down – or speeding up – innovation. Here is a breakout of how regulations are being shaped on both sides of the Atlantic.