TikTok's growth has brands like The Athlete's Foot seeking TikTok agencies
August 28, 2023 • 4 min read
Ivy Liu
As TikTok has become a mainstay in many marketing budgets and strategies, some marketers are seeking TikTok agencies of records and experts, hesitant to launch branded accounts on their own.
For example, global retail company The Athlete's Foot has yet to join the marketing masses and create a branded TikTok account. Instead, the Atlanta-based company is opting to seek out a TikTok-expert boutique agency rather than managing the short-form video app in-house, according to Darius Billings, The Athlete's Foot's vp of marketing and community engagement.
"We haven't as a brand touched on TikTok yet," Billings said. "But with TikTok, you have to constantly keep content, that user-generated content as needed." The Athlete's Foot is revamping its digital strategy to include e-commerce capabilities, in which shoppers can buy directly from the site, and will resume looking for a TikTok-specific agency after it's complete, per a spokesperson for the company. It's unclear what The Athlete's Foot's timeline is for this initiative.
Seemingly, major brands are more regularly looking for social media support to keep up with the volume and speed of content required to maintain a TikTok presence. According to a recent report from online agency marketplace StudioSpace, marketers are more concerned with social and content skills than user experience or creative production. Meanwhile, new agencies are emerging, increasingly specializing in the art of TikTok advertising.
"If you can't create it in-house and be up to date, you have to have third-party partners that that's what they do," said Billings. "When it comes to social media and creating great content, you have to be on it."
It's unclear how much The Athlete's Foot has set aside for social media ad spend as the company declined to outline specific figures. From Q1 of this year through June, the retailer spent $32,056 on media, according to Vivvix, including paid social data from Pathmatics. In comparison, The Athlete's Foot spent $77,019 on media in 2022.
Ironically, The Athlete's Foot has 260,000 followers, and an active presence on Instagram — and Meta's TikTok competitor Reels — via branded content and influencers. The retailer has also had an active presence on Threads, Meta's response to Twitter's (now known as X). By way of influencers and content creators, the retailer has a small TikTok presence, but no official brand page.
"(Instagram) is the best for us because of the audience," Billings said. "And then some of the micro-influencers that we use, that's their number one platform as well."
The Athlete's Foot isn't alone in its trepidation around in-housing its TikTok strategy. As the platform continues to mature, having recently launched its new e-commerce offering, TikTok Shop, marketers are looking to TikTok experts to help them master the platform. (More on that here.) In early August, drinkware brand Stanley announced that it had hired GSD&M as its first TikTok agency-of-record, overseeing its TikTok strategy, content creation and other responsibilities. The Athlete's Foot has yet to announce an official partnership with any agency.
The trend has raised eyebrows at at least one agency, which doesn't suspect most brands need TikTok-specific agencies, even with the volume and speed of content needed to feed the social media beast.
"Brands have always tried to control so much [of] the narrative around their brand, and contingency plan for backlash and screw ups," said Jesse Unger, head of strategy at ad agency Mother. "There's always been a fear of anything going wrong."
TikTok represents a new phase of social media, in which the pendulum has swung from overly polished Instagram-ready content to seemingly more authentic, in-the-moment TikTok videos. Here, Unger said, culture and content moves so fast and the algorithm is so unpredictable that brands have permission to not get it right all the time.
"It's less daunting if you think about it as an experimental playground rather than content machine you need to feed," she added. "It becomes far less overwhelming and daunting when it's permission to experiment and you don't expect everything to hit because you never know."
Brands do, however, need experts who understand the brand, TikTok as a platform and the value of creating for social, she said. The danger of having a TikTok-only agency is that it, like any external agency, can create disconnect between the brand and its goals by having a third-party managing. It's often a critique of external agency partnerships.
TikTok itself has been working this year, courting advertisers at scale as the platform's user base continues to grow. According to Insider Intelligence, TikTok's user base is expected to grow from 834.3 million this year to 900.7 million next year. (See TikTok's pitch deck here.)
That said, The Athlete's Foot has a small team and managing TikTok in-house full time could be overwhelming, per Billings. "Once e-commerce, once we launch that again, we'll definitely have a new direction and a new strategy for our social media, which will be great honestly and will help out our presence," he said.
https://digiday.com/?p=515897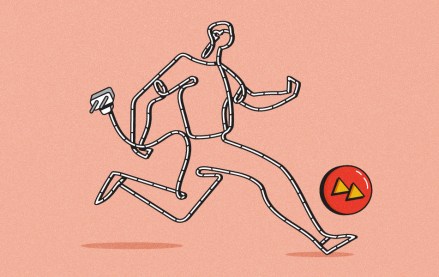 September 22, 2023 • 4 min read
Women's sports are having a moment. Brands, media companies and agencies are looking to get in on the action.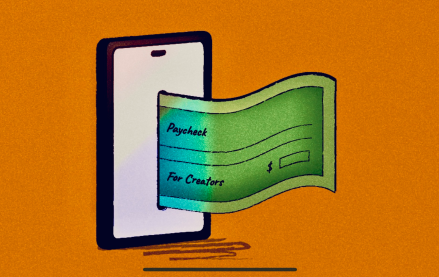 September 22, 2023 • 6 min read
The Hollywood strikes were supposed to be a game changer for many of them, but the situation hasn't quite lived up to the hype.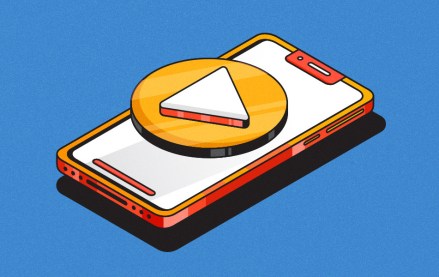 September 22, 2023 • 5 min read
Given the rise of short-form video, agencies that focus on the format, rather than specific platform expertise, will reap the rewards.